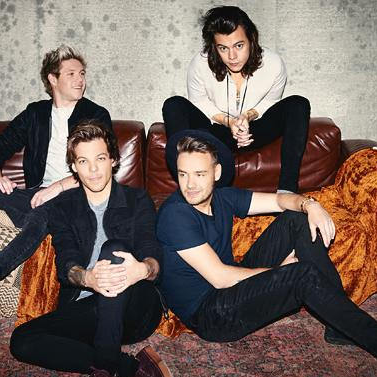 This past Friday, Beliebers and Directioners everywhere finally got to listen to the eagerly awaited albums of the respective artists. Justin Bieber's album "Purpose", and One Direction's album "Made in the A.M" met with positive responses as their albums debuted #1 and #2 on iTunes. "Purpose" marks Bieber's comeback album after his three year break. His last album, "Believe," was released in 2012. "Made in the A.M," marks One Direction's first album without prominent and fan-favorite member Zayn Malik. Both artists are extremely popular among teenagers creating a rivalry between both artists and fan groups.
"One Direction's album is the #2 album in the United States," sophomore Annie Silvia said "It was kind of disappointing, but I get it because Bieber has been around longer and has a bigger fan base"
Some students are dedicated fans of both artists which has led them to support both albums.
"I really like both because they have different styles," freshman Ashleigh Tellef said "Bieber's album is more upbeat and party songs while One Direction is more of any time kind of music."
Many students have not bought the album yet, but are excited to buy the album once they get home.
"On One Direction album I'm looking forward to "History"," Tellef said "On Bieber's album, I'm looking forward to "I'll Show You."
Both artist have been experimenting with new styles.
"I really like "What a Feeling" because it sounds different than their usual music," Silva said "It sounds kind of 70's rock music."
Directioners believe that their albums still maintain the same mood without Malik.
"There's not as many high notes any more because Zayn used to sing those," Silvia said "Harry has the high notes now and it's more like a Harry solo album."
Despite their rivalry, both albums are doing really well among listeners and critics.