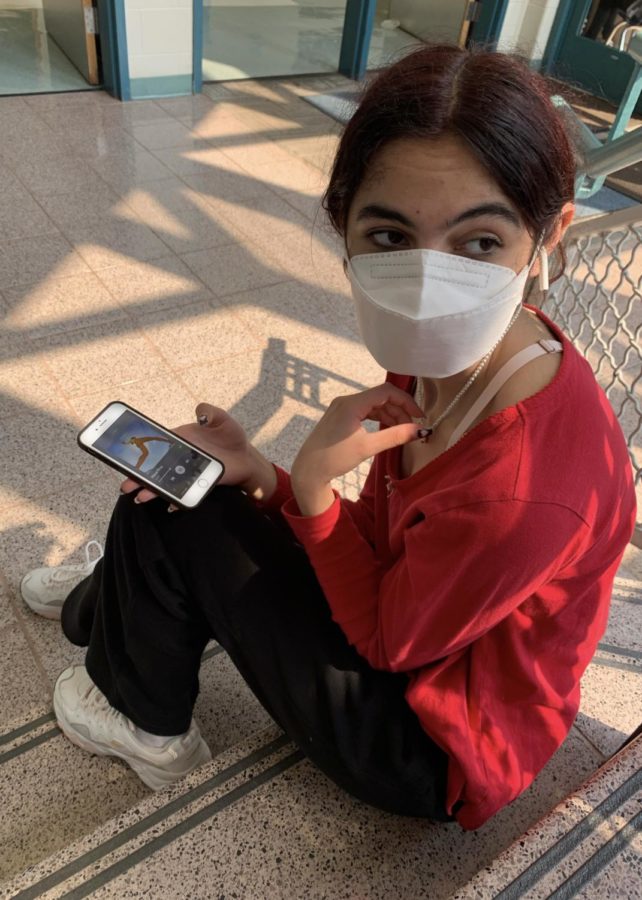 Mahika Sharma
After a four-year hiatus from creating music, Ella Yelich-O'Connor, known professionally as Lorde, dropped her third studio album, "Solar Power," on Aug. 20. Although fans had no idea what to expect from the artist's new work, the album did not disappoint, delivering 12 tracks' worth of stellar vocals and spectacular songwriting in one sunny, melodious package.
The public first caught wind of "Solar Power"'s existence in early June when Lorde uploaded the album's cover, a picture of the singer leaping along the beach, to her website. Not long after, #lorde started trending on Twitter, and fans eagerly speculated on the possibility of hearing new music. Their hopes were fulfilled on June 10, when Lorde officially announced the album.
"I was so excited. I really love [Lorde's] old songs, [like] 'Royals,' 'Tennis Court' and 'Buzzcut Season,'" junior Sofia Creeks said. "My first impression of 'Solar Power' was [of] these new vibes Lorde was giving off. She seems more lively and happy."
The cheery overtones of "Solar Power" are especially noticeable in "Secrets from a Girl (Who's Seen it All)," Lorde's letter of advice to her younger self, which contains an upbeat and dreamy synth instrumental. However, the singer also touches on several weighty topics throughout the album that detract from its lightheartedness. According to the singer's Spotify Storylines for each track, woven into her intricate lyrics are a reflection on her celebrity status, as featured in "The Path," and an ode to her late puppy, which takes the form of "Big Star."
One of the most prominent issues Lorde covers throughout "Solar Power" is the ongoing climate crisis, which provides the basis for "Fallen Fruit," "Leader of a New Regime" and the album's eponymous lead single. The heavy themes these songs deal with give them a distinctly somber feel, despite their being written in the otherwise merry major key.
"['Solar Power'] has so many good components to it. Lorde goes from broader topics in songs like 'California' and 'The Path' to songs like 'Fallen Fruit' and 'The Man With the Axe,' [which] are more personal to her," junior Hannah Moghaddar said. "The album is also very nature-centered. It's a warning that people need to be more careful and be more appreciative of the world they have."
Not everyone was impressed with "Solar Power," though. Some, like Anna Gaca of Pitchfork, went as far as to say it was "loose and textureless." Overall, the album scored a 69 out of 100 on Metacritic, a popular review site among art critics—fewer than either of the ratings Lorde received for her first two albums, "Pure Heroine" and "Melodrama."
"['Solar Power'] has very serious themes and lyrics. The critics might not like bringing up important issues," Creeks said. "I also think, as Lorde hasn't been posting music recently, she isn't as relevant as she was before, and [the album] is not the type of music that's popular right now."
Others' qualms with the album have more to do with the change in sound from Lorde's previous work, which was heavier on the teen angst but widely lauded. Melodrama was even nominated for Album of the Year at the 2017 Grammy Awards—and earned the artist a reputation as a "sad pop girl."
However, context is key, and with the coronavirus pandemic leaving many in low spirits, "Solar Power" is exactly what people need to escape and unwind. Lorde's stripped-down vocals and extensive use of acoustic guitar give the album an organic, mellower sound, allowing listeners to completely relax as they listen.
"Music is always evolving with the circumstances in the sense that, when artists produce it, they do [so] for the given time," senior Valliammai Ramanathan said. "If [Lorde] was to produce another melancholy album, given the situation with COVID-19, it wouldn't uplift the person listening to it. And music is always supposed to uplift you, not put you down."
Overall, "Solar Power" is a dynamic, powerful album. Not only is it memorable for its raw sound and strong themes, but also for the passion present in every song, within every verse. There is the soft but powerful ending of "Oceanic Feeling," the album's closing track, for example: "I'll know when it's time to take off my robes and step into the choir." That soul-baring quality is not easy to produce, and it makes Lorde's latest work special.
"I saw something on social media that said Lorde represents the sun and that, over the [course of] the album, she's taking over the world," Moghaddar said. "[She's] a very private person, so it was really interesting getting to know glimpses of her life beyond what she's released before ['Solar Power']."
The album is available on all major music streaming platforms, and if one thing is for certain, it's that "Solar Power" is the perfect listen for almost any occasion.
"Honestly, I would recommend this album to anyone. It could be an escape or just background music," Creeks said. "You could totally play it on a long drive, [as] studying music, or just to get lost in."