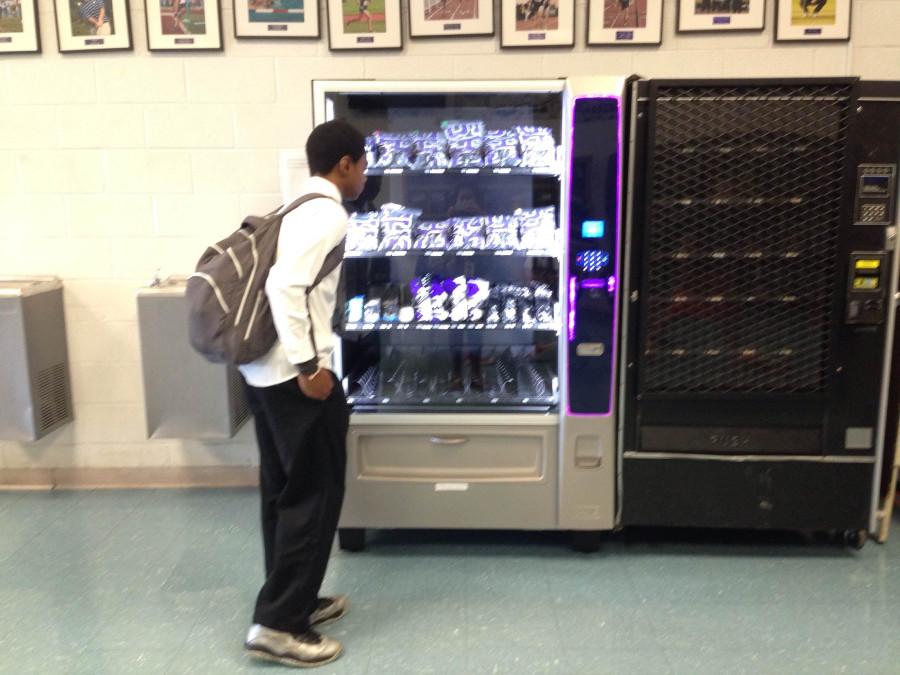 Guide to Chantilly gear
September 30, 2015
As the chilly breeze of autumn approaches, everyone is wondering where to get the best comfortable clothing to protect them from the cold. With Homecoming around the corner, what better clothing to buy than Chantilly gear? Chantilly gear is not only comfortable to wear, but also the perfect way to show your Charger pride throughout the year. There are many places to buy spirit gear.
1. Football games. At home football games, the stand near the bleachers has a wide selection of gear to choose from.
"I like to get my sweatshirts and sweatpants and stuff there," freshman Becca Luebbe said. "I think that it has the best stuff, and a lot of times it's a lot cheaper."
Buying spirit gear at games is not only convenient, but will also help save money. During the first half of varsity games, all Chantilly gear is half off to all parent and students.
You can use cash, credit or debit to buy all the Chantilly spiritwear you want.
2. Online. Online shopping  is one of the most popular ways of purchasing items nowadays. It is convenient; there is a wide range of items and people can spend as much time as they like browsing.
"I didn't know that an online store even existed," junior Bianca Kwan said. "It's a good idea, though, because everything is online now."
Items available on chantillysports.org/main/category/id/31 range from T-shirts to blankets that can be bought and picked up at the school.
3.The Purple Express. The Purple Express is a cart in the cafeteria that carries spirit items, school supplies, seasonal items and more. The cart has been running during lunch for four years and is run by business teacher Karyn Jones and the entrepreneurship class.
"We don't have a store [at Chantilly], so we decided to come up with a cart that could be rolled in during lunches," Jones said.
The cart is now in service and will be available during all lunches on both A and B days as opposed to last year, when it was open only on A days. The Purple Express is a great way to buy goods because people can just bring money to lunch and purchase whenever the cart comes by.
4.The Spirit Vending Machine. The spirit vending machine in the gym lobby is the newest addition to places that students and parents can buy spirit gear. This vending machine is run by the DECA team and entrepreneurship students, and includes gear such as T-shirts, long-sleeved shirts and purple Chantilly fanny packs. The prices are inexpensive, and students and parents can buy from the vending machine at any time.
"I am very excited about the spirit box," senior Macy Parana said. "I think that it is a quick and easy way for students to get spirit wear items. All the products are chosen and designed by the students."
Students with suggestions about what they would like to see in the spirit box can contact DECA or Jones in Room 566.