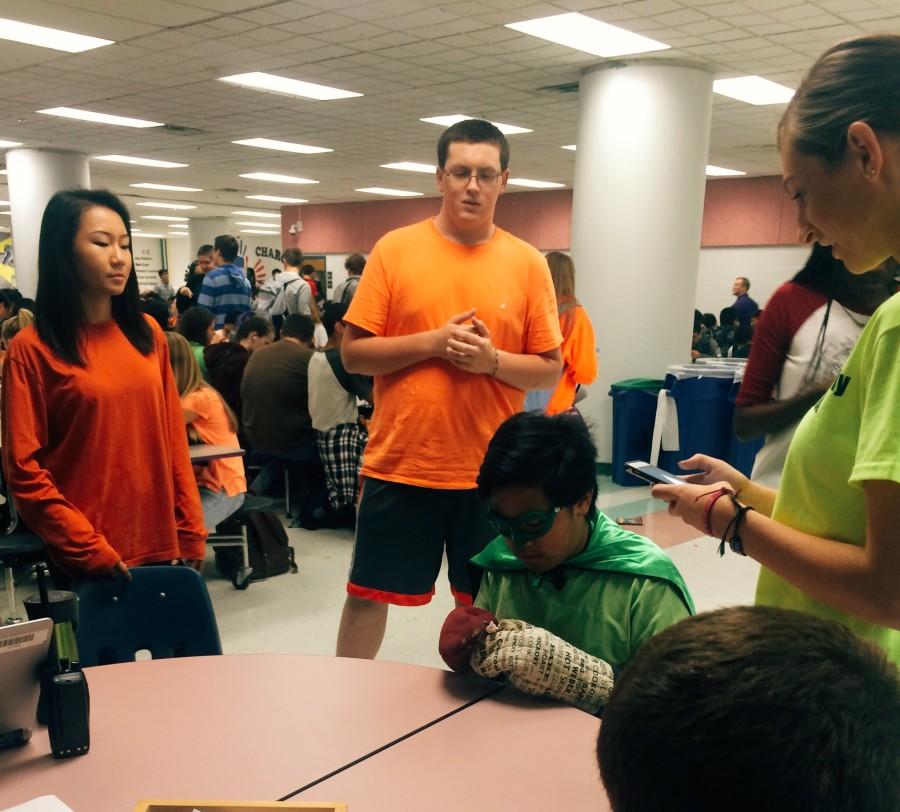 Students prepare for this year's Homecoming
October 8, 2015
This week students' are preparing for Homecoming through spirit week. Homecoming is an event that most high-schools participate in where there is a parade, the Homecoming football game and the Homecoming dance. Every year at Chantilly it's been a tradition to celebrate the arrival of homecoming by participating with fellow classmates through spirit days. The leadership program has planned four eye catching spirit days to compliment the theme "Glo-coming".
"First off we had [Monday] mismatch day, then [Tuesday] jersey day, [Wednesday] denim day, and [Thursday] class color day where each class has their own neon color that went with homecoming," junior and fellow leadership student Noelle Riddle said.
"We tried to go with spirit days that would match the homecoming theme but we had a little difficulty doing that so it's pretty much the last day that goes with neon and homecoming."
The spirit days are not only a way to come together as a school, but are also a way to get students hyped and excited for the all the Homecoming excitements like the parade, the football game and of course the Homecoming dance.
"I think [spirit week] definitely gets more awareness out there that homecoming actually is coming up and everyone should have fun and get in the mood so it helps," Riddle said.
For students new to the school this year the spirit days have helped them as well.
"It's really brought us together, this is my first time going to homecoming and having a spirit week in high school so it's pretty fun." Freshman Lauren Hiemstra said.