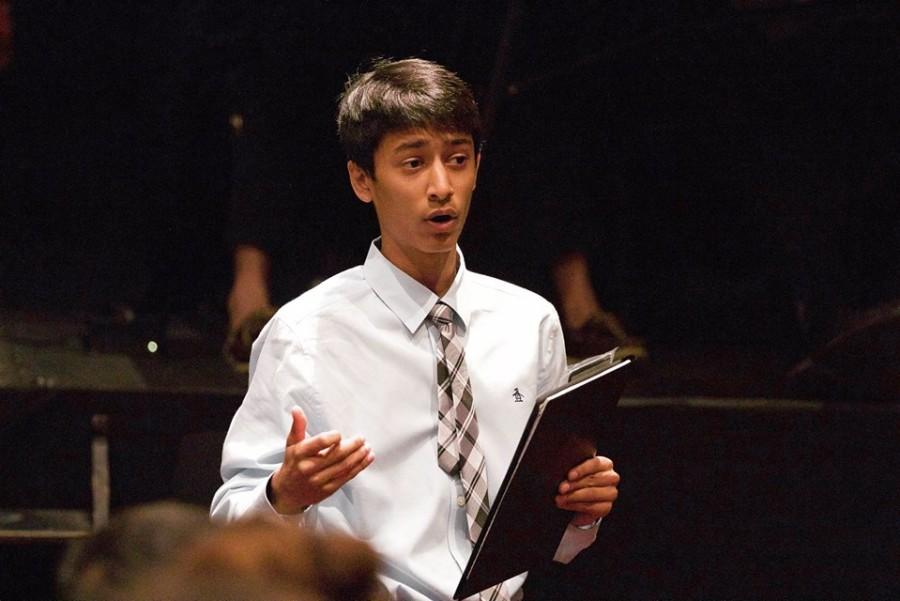 Model United Nations prepares for upcoming conference
November 12, 2015
Model United Nations is one of the largest and most decorated clubs among the student body, but it has evolved significantly over the years.
"Model UN was almost non-existent when I first took over," history department chair and Model UN sponsor John Downes said. "It was very small to start with, but then slowly grew with student's interest."
Currently, students are preparing for their first conference at McLean on October 31 and the William & Mary conference at the end of November.
"The McLean and William & Mary conferences gives us the opportunity to ease the novices in the art of Model UN," senior and treasurer Sherry Feng said. "The William & Mary conference allows you to meet people from all over the country."
Students are organized in committees, which discuss and debate ongoing international relationships and issues. The club allows students to discover more about world news.
"I'm really interested in international relations, and Model UN gives me a great chance to really achieve my interest," sophomore and Ad-Hoc Jennifer Cheung said.
The club gives power for students to debate on their free will. However, they may feel pressure or anxiety during their conference.
"I feel apprehensive yet really excited as we prepared to talk about issues that actually really matter in this world," senior Farhan Farooqui said.
Model UN allows for individuals to express themselves in ways different from traditional classroom discussion. Students act on behalf of a foreign country on a specific topic.
Students cannot predict exactly how a delegate from a particular nation might behave in a committee. Therefore, they need to research everything about the country, including population demographics and past votes on UN resolutions. Students not only have to pick their words wisely , but they must also be prepared and attentive against other delegates.
The organization helps students form an understanding of the actions of large and small governments.
"My favorites part about Model UN is that you can voice your opinion with people who actually care about what you have to say," Feng said.
Model UN gives participants the opportunity to brush up on their public speaking skills. There's nothing quite like addressing a room full of 250 individuals.
"[At my first conference,] I was afraid that I would mess up and I wouldn't be outspoken enough," Cheung said. "However, I feel that I grew so much as a delegate [since then.]"
The club empowers students to deliberate and discover possible solutions for international problems.
"It's really important to engage in these issues as these are real issues that people are currently facing." Feng said. "Model UN is a good forum to discuss these issues."