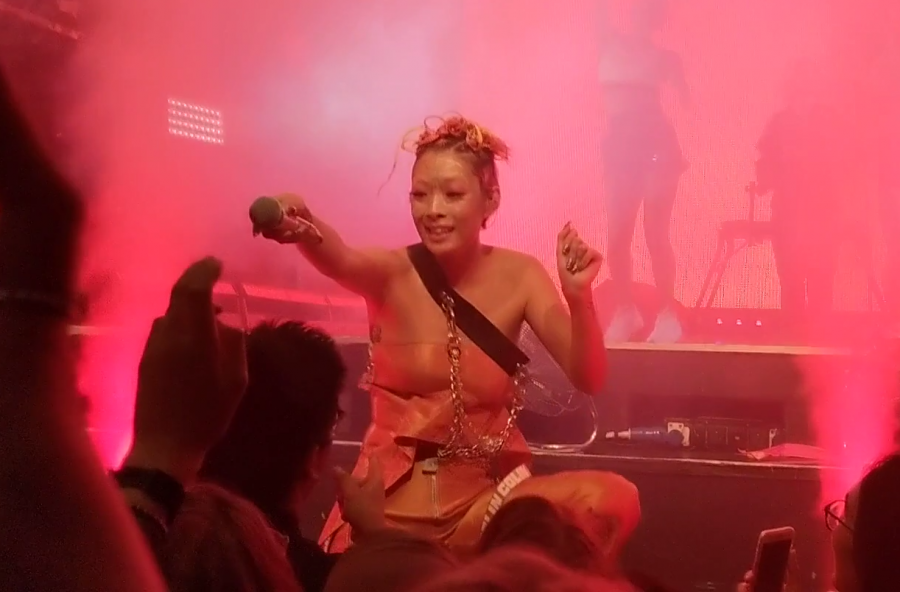 Photo by Time Dilation (CC BY 3.0)
Rina Sawayama
Japanese-British pop singer Rina Sawayama has been a trailblazing figure in the music industry as a queer Asian-American musician, helping fans with similar backgrounds become more comfortable within their own identity and sexuality. 
"My favorite part of her music is how her lyrics show her personal experiences as being pansexual and the racial discrimination she has faced," Engelen said. "Being queer myself, I can really relate to some of her lyrics."
Sawayama's music not only converts her personal life experiences into beautifully-crafted songs but also covers a wide range of sensitive topics and subjects including LGBTQ issues, systemic racism and microaggressions, identity, ageism and family trauma.
"In her song 'Cherry,' she explains how she feels like she is living a lie regarding her love for women and men," Engelen said. "She outlines one of her relationships with a woman and her need to stay true to herself."
Although she mainly produces music in the pop-R&B genre, Sawayama is known for experimenting with various genres, spanning from nu-goth to early '00s to '80s rock ballads. "Comme de Garcons (Like the Boys)" and "Bad Friend" are just two of Sawayama's top songs on Spotify.  
"For new listeners, I recommend watching her music video for her song 'XS', [which] criticizes capitalism while also being really catchy," Engelen said. "Some of my personal favorite songs of hers are 'Dynasty' and 'Akasaka Sad.'"
Donate to The Purple Tide