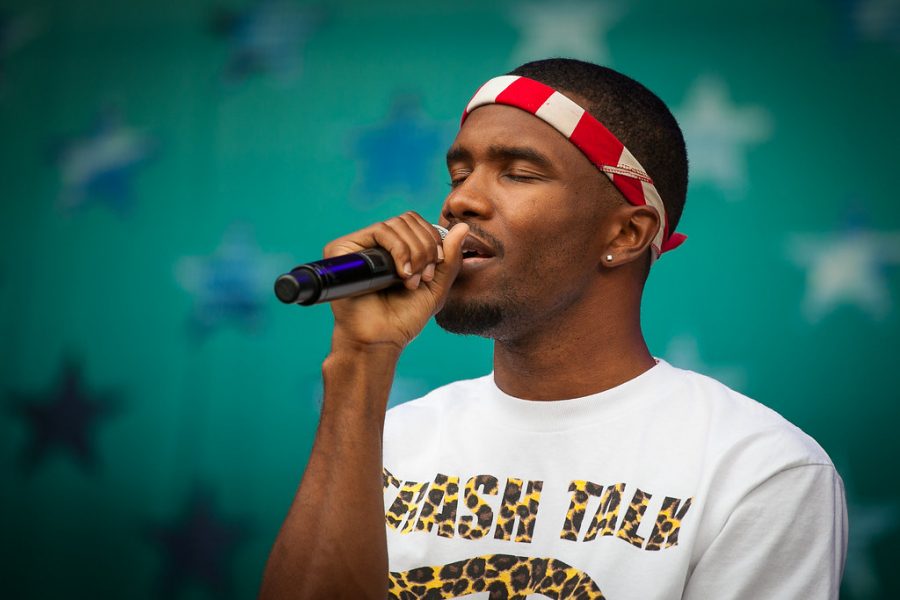 Photo by Aktiv (CC BY-NC-ND 2.0)
Frank Ocean
"[His music is] just so different from regular music. There's kind of a theme for each [song]," junior Arjun Rajan said. "I like the messages behind his music, [since] each song is chosen carefully. His voice is amazing too and he truly has a gift."
Ocean released his debut studio album, "Channel Orange," in 2012 and his second album, "Blonde," in 2016. "Channel Orange" was one of the most acclaimed albums of 2012 while "Blonde" reached the number one spot on the US Billboard 200 and went platinum.
"Chanel," "In my room," "Nights," "Ivy" and "Pink + White" are five of Ocean's most popular songs on Spotify. 
"I really love 'Ivy.' It's a sad song but it's so good," Rajan said. "['Blonde'] is truly one of the best albums ever produced and made."
Ocean also challenged the homophobia that heavily surrounds the hip hop music genre. On Jul. 4, 2012, Ocean posted a letter on his Tumblr account that details his "first love," which was with another young man. 
Garnering a huge amount of support from other notable artists and fans alike, Ocean's coming out story has paved the way for more LGBTQ acceptance within the music industry.
Donate to The Purple Tide