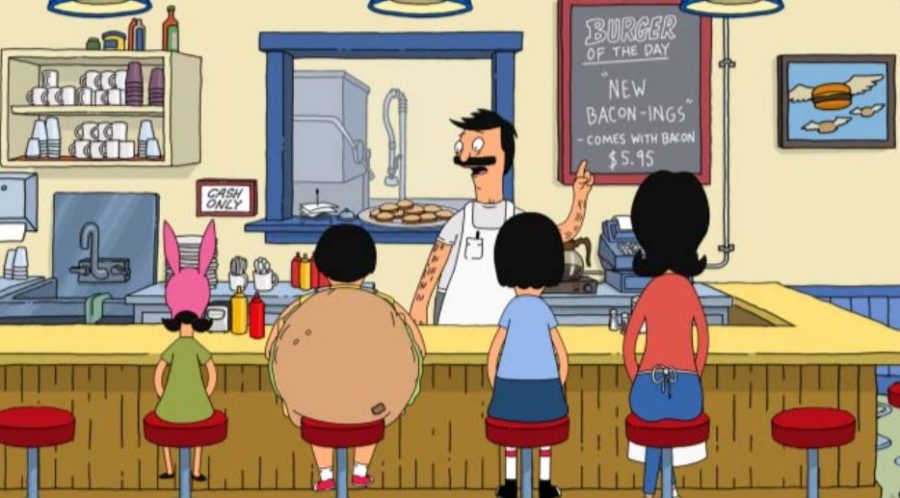 Bob's Burgers (2011-present)
Taking a close insight into the lives of a rather peculiar family, "Bob's Burgers" is filled with crude humor and off-putting dialogue that revolves around Bob and the distinctly odd members of his family as he tries to beat his restaurant rival across the street. 
To junior Keerthi Athauda, the show explodes with weird, humorous and unique charm and ranks number one for several reasons.
"The storyline, art style and especially the voice actors on the show are really entertaining, and I'd say the show in general is just really outgoing and a good type of chaotic," Athauda said.
According to Athauda, one of the most alluring aspects of the show has to be the uncomfortable feeling one gets while watching.
"You get second-hand embarrassment because a lot of the characters on the show do really weird things, yet somehow that embarrassment makes you want to watch the show even more," Athauda said. "I think someone's first impression of the show would be just general confusion, but I'd say to them to let go, don't care too much and just let whatever is happening happen."
Proving to be an esteemed, original show, "Bob's Burgers" has received two Primetime Emmys and is currently available on FOX, Hulu and YouTube TV.
Donate to The Purple Tide