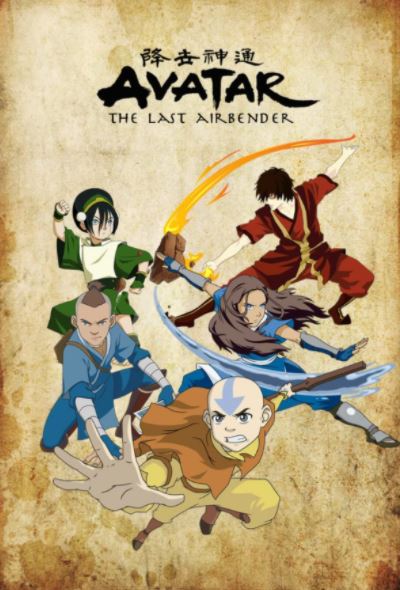 Avatar: The Last Airbender (2005-2008)
Taking place in a fantasy, ancient Asia-centered world where select people can bend one of the four elements, "Avatar: The Last Airbender" follows a group of young, talented kids led by the Avatar, master of all four elements, named Aang. He and his friends try to defeat Fire Lord Ozai of the imperialistic Fire Nation to save the world.
According to junior Jessica Yang, "Avatar: The Last Airbender" is the show to beat all shows.
"I think the storyline is the most captivating thing about it because there's really nothing like it out there," Yang said. "It also holds up to adults since it has a lot of adult themes but still has that humor for kids."
Along with complex plots and fleshed-out character arcs, Yang appreciates the representation of Asian culture throughout the show.
"The Earth Kingdom represents ancient China, and it can be seen in the architecture and art style," Yang said. "They also incorporate a lot of Chinese calligraphy and much of the fighting is martial arts-inspired."
Yang believes that the show has successfully survived the test of time, which can be seen through the evolution of the show's fanbase, self-named the "Aang Gang."
"The show had a really large cult following when it was airing, but ever since it came out on Netflix this past summer, it gained a second wave of fans," Yang said. "Parts of that fanbase are people who've seen it for the first time, people like me who are rediscovering it and even older adults who are watching it with their kids."
Highly acclaimed by many critics when it first aired on Nickelodeon, "Avatar: The Last Airbender" has won a Primetime Emmy and is currently available to stream on Netflix, CBS, Amazon Prime Video and YouTube.
Donate to The Purple Tide