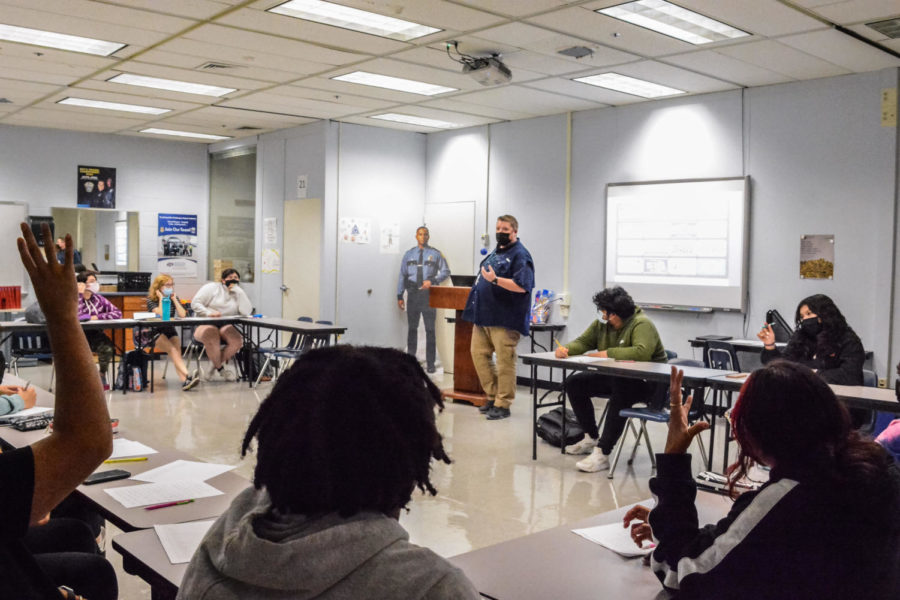 Phillip Leger
Former general instructor for the Alexandria Sheriff's Office, Phillip Leger is starting his first year of teaching at CHS as the new criminal justice teacher.
Why did you choose to work at CHS?
I just looked for jobs in Fairfax County Public Schools and I saw a criminal justice teaching job at CHS, so I applied. I also have a friend who was a teacher here in the special education department. He had a lot of really good things to say about the school, especially the academy in particular. 
What got you into law enforcement?
I actually wasn't into law enforcement when I was in high school and college. I wanted to work in sports. Once I got into it though, I really started to enjoy it more, but being a cop was something I never really thought about doing. It just kind of happened.
Is there a particular reason why you wanted to teach criminal justice? .
I was drawn to that educational side of law enforcement, so it was a smooth transition in that regard. It's definitely [been] different teaching in a high school setting.
What are some hobbies you like to do outside of school?
I really like to golf. I'm also a big family guy—I spend lots of time with them. I also enjoy hiking, and I go to church. 
Is there anything you are looking forward to this year?
Before I was a cop, I worked with at-risk juveniles and we helped them transition back into society, so I have a lot of background work with this particular age group. For me, it's important to really build a relationship with the kids. I'm getting to know my students a little personally now. I'm just really looking forward to further connecting and building my relationship with them.
Donate to The Purple Tide