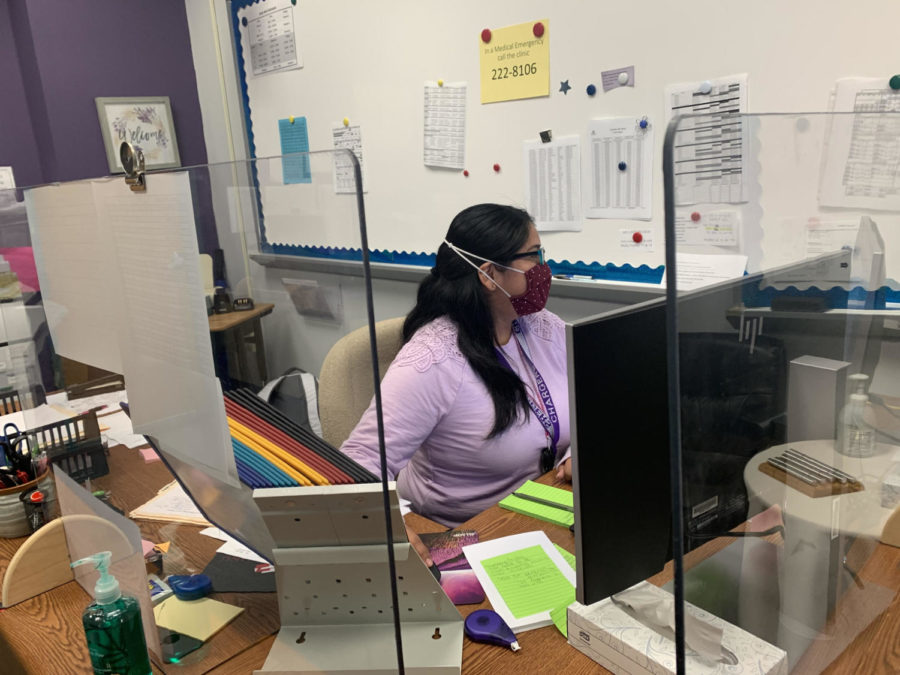 Elizabeth Escobar
As an instructional/office assistant in the special education department, Elizabeth Escobar decided to join the school due to a change in interests after taking a teaching course in college.
What makes you interested in working in the special education field?
Every day the work is different, and interactions with kind parents and students make it interesting. Now, I'm trying out the office side of the special education department.
What are the components of your job?
I work with children face to face as well as handle the administrative duties in the department, such as filing and scheduling, which is essentially the backstage of the whole school. Because of my particular skills with organization and my habit of being a perfectionist, I enjoy the job as my talents allow me to work well. 
Were there any personal connections to teaching before you started?
Because I grew up with many cousins and tutored them in most subjects, I became familiar with teaching.
What was your educational background?
I had an undergraduate degree in community health, [which is] the educational side to public health, [and] dealt with how to inform the public on information about mass illnesses and diseases. Eventually, it took a turn into wanting to educate high-schoolers rather than adults and businesses.
What influenced your career change?
In particular, it was a class in my undergraduate studies about health education. Because I really liked it, I decided to work at a high school, and it's been really fun. 
What is something you like about your job right now?
[I like] the atmosphere, since everyone is so professional and acts as a team. Other places can act like dictatorships. The warm atmosphere here is a pleasant change.
What is something that you would like to see more of in Chantilly?
[I would like to see] more posters and more color since it currently looks a bit bland. I wish more students would submit posters to be approved and put up. Some things I would like to see are things like handprints or just funny things in general.
How has COVID-19 affected your work?
It did make communication a lot more difficult, especially with students who need hands-on learning. I'm a visual learner, [so] if COVID happened when I was a high school student, I would have had a very hard time.
Is there anything you want people to know about you and your work?
If anything is going on with anyone, it'd be nice to have students pop in to say hello. I'd like to be known as an easily approachable teacher.
Donate to The Purple Tide