Help or hindrance: group work has benefits, downsides
January 25, 2022
Pro: Group projects allow students to improve crucial skills
Despite the feeling of dread that comes with the announcement of a group project, students often miss the benefits of working with others. 
According to Carnegie Mellon University, group projects provide important skills that are becoming more relevant in the world when it comes to job performance. Positive group project experiences also relate to a larger amount of success in college courses since reaching out and collaborative skills are required in many of these courses.
"[Group projects] get students to collaborate," world civilization teacher Charles Koch said. "[Collaboration is important because] it is a main portrait of a graduate skill that Fairfax County Public Schools wants students to have."
When students are working together and communicating, they are often able to understand the class material better than if they were working solo. According to the University of Colorado Boulder, working with others can be a good way to learn and retain information.
"If there are specific things you [don't] know or understand, other [members] might have more [experience] with it," freshman Amelia Marsh said. "This way, they can explain [the information] in a way that makes sense to you."
A lot of students agree with the fact that the sharing of ideas happens throughout the process of a group project.
"I think group projects are better [than working alone]," sophomore Tamya Gadson said. "Everyone has different ideas and it's nice to see the union of the [different] perspectives."
"
"[Group projects are important because we're] able to get a lot more work done and are able to learn more about the other students in our class [and] whether or not they are willing to work"
— Amelia Marsh
Certain classes are much easier and contain more real learning when work is done through groups. 
"I [think] that the humanities courses, such as social studies and English, would have a lot of opportunities for group work," Koch said. "[This is because they] give students projects that utilize their skills."
When students are working by themselves, they can often get distracted and wait until the last minute to finish their work. When working in a group, students can be held accountable and not procrastinate.
"[A group project grade is] a small portion of the overall grade but it keeps group members honest," Koch said. "It keeps them working towards the [overall] goal." 
Working in groups can help students discover the personalities and ideas of their classmates, helping them to better understand the people in their classroom environment. 
"[Group projects are important because we're] able to get a lot more work done and are able to learn more about the other students in our class [and] whether or not they are willing to work," Marsh said.
According to the University of Birmingham, good communication, openness and willingness to learn help students reach their goal of creating work that reflects their understanding. Group projects also provide experience and skills that are commonly used in the world.
"[In group projects], everybody contributes their skills and talents to make the final outcome successful," Koch said.
About the Contributor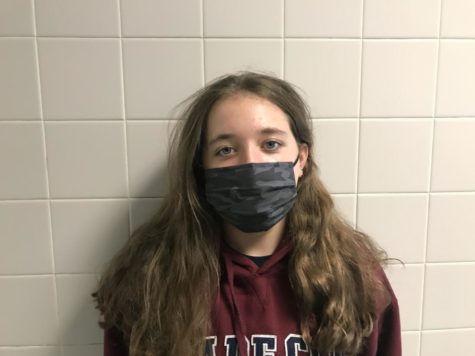 Maddie Bernet, Staff Writer
Maddie Bernet is a freshman and starting her first year with The Purple Tide. She likes to read and play sports during free time. She also loves to bake...
Leave a Comment
Con: Group work just doesn't work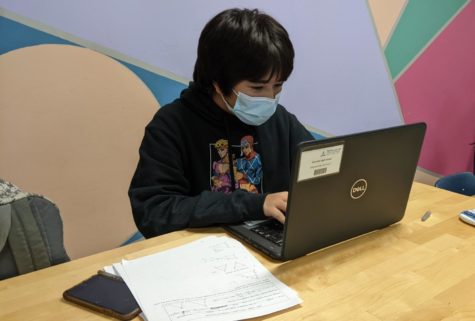 Commonly assigned in all classes, group projects seem to be more prevalent now that students are back to in-person learning. But despite their frequency in classrooms, at least one per quarter for most classes, and how most teachers feel they work well in the classroom , the problems of group work are too numerous to ignore. While they may seem like a good way to improve collaboration skills and allow classmates to get to know each other, group projects fail in every other aspect.
A common criticism of group projects is that they cause one person in a group to do all the work, while many others become lazy and contribute nothing.
"It's very frustrating when you have to give full effort on something that was somebody else's job to do," freshman Kurshat Muhhamet said. "People can slack off with no consequences while one person has to do everyone's work."
"I think I have been guilty of doing things like that in the past," freshman Dylan Orr said. "Where I know that I can get away with doing minimal effort, instead relying on my other group members to do the work instead. Then when I have a regular, non-group assignment, I also give minimal effort, and that can really hurt your grades."
Research found by Carnegie Mellon University shows that "free riding" as it's called, is a large contributing factor towards lower motivation and less accountability. Free riding occurs when one or more group members leaves most or all of the work to a small group of, or just one member(s). If not addressed, it tends to erode the motivation of hardworking students when students free ride on group projects and still get good grades.
"There have definitely been a lot of times when I have been that person that does all the work," freshman Amish Desetty said. "Especially if it is only you, and one other person working on an assignment, one person usually does 90% of the work and that can be tiring."
While many group projects have assigned partners, some teachers allow students to choose who they want to work with, which can have good effects on some students, but bad effects on others.
"
When you try to get work done with your friends, you just end up doing nothing for a long time and get zero work done.
— freshman Dylan Orr
"I like it when I get to work with my friends," Orr Said . "But I think that it might contribute to giving less effort in your work."
While there are many problems with group work, their effectiveness could be improved. If teachers implement a system that makes sure each student is doing an equal amount of work, group projects could be a more viable option in the classroom.
"While there are many problems with group projects now, I believe that improvement is sure to come," Muhhamet said .
About the Contributor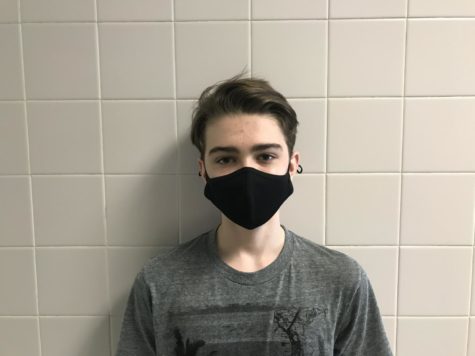 William Evangelista, Staff Writer
William Evangelista is a freshman and this is his first year on The Purple Tide. In his free time, he enjoys playing football and watching TV. William...
Leave a Comment