"Kleptocracy" dives into corrupt history of Russia and relation to modern-day politics
Arena Stage's newest production, "Kleptocracy," portrays a fictionalized version of the power struggle that occurred in Russia after the fall of the Soviet Union and into the 21st century.
The play follows the penniless-turned-billionaire oil tycoon Mikhail Khodorkovsky, who became the richest man in Russia as the head of Yukos Oil. As Khodorkovsky tries to guide his company into global markets, a young Vladimir Putin becomes the president of Russia and starts to embark on his own climb to power.
The two quickly become fierce political rivals. Khodorkovsky's aim to end corruption within the Russian government and open the country to the west brings him into direct conflict with Putin's plan of securing unlimited power of the country, and the President's belief that corruption is essential for Russia's survival. After Khodorkovsky makes plans to sell Yukos Oil to the American-based company Chevron against Putin's wishes, he is arrested as a political prisoner under the guise of tax fraud and evasion.  
Determined to fight Putin even from his prison cell, Khodorkovsky decides to take advantage of a loophole in the law that states that a member of the Russian Congress cannot be imprisoned. While running for his Duma seat, Khodorkovsky becomes a symbol of hope and reform for the Russian people, making Putin even more determined to destroy him.
Overall, we thoroughly loved watching "Kleptocracy." The play constantly kept us on edge as it pulled its audience through the enticing twists and turns of 1990s Russia and Khodorkovsky's fight against Putin for privatization. The general plot was easy to follow, and even audience members who are not well-versed in Russian politics can enjoy the play.
One issue we found with "Kleptocracy" was that some characters followed an archetype. For example, Khodorkovsky's journey from an impoverished boy to the wealthiest man in Russia reflected the classic- almost cliche- rags-to-riches story. Nonetheless, each actor performed beyond their set character and brought a unique sense of life to the story. Christopher Geary, who played Putin, portrayed the president as both a terrifying villain and a source of comedy through many of his antics. Max Woertendyke delivers a very convincing Khodorkovsky, filled with raw emotion and unparalleled determination as he attempts to become the richest man in the country.
Aside from the two main male characters, the play also featured prominent female roles. Khodorkovsky's wife, Inna, played by Brontë England-Nelson, proves to be a valuable business partner and advocate during his time in prison. She is accompanied by the only completely fictionalized character, simply named 'White House official,' who is a thick-skinned, canny worker in the Bush Administration.
"The director said, 'Make her Texan,' and if you're Texan, it gives you a little bit of a wild side to it and a macho kind of thing," Candy Buckley, who played the White House official, said. "Ann Richards used to be the governor of Texas, and she was hilarious. She was wild, and she rode a motorcycle, and she shot guns. She was in the back of my mind."
In addition to the actors and writers, the special effects team did a spectacular job. Whenever Putin delivered a soliloquy, he was almost always accompanied by the shadow and sounds of a Siberian tiger making its way across the stage, which strategically highlighted the intensity of Putin's character. The makeup team made the aging of the characters look incredibly realistic and emphasized the impact of the play's more violent scenes.
Even though a majority of the action takes place over a decade ago, "Kleptocracy" makes these events feel current and applicable to our world today. The run time is about two hours long with one 15-minute intermission, and the show will be running at Arena Stage until Feb. 24.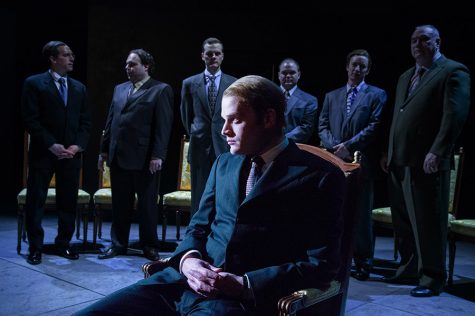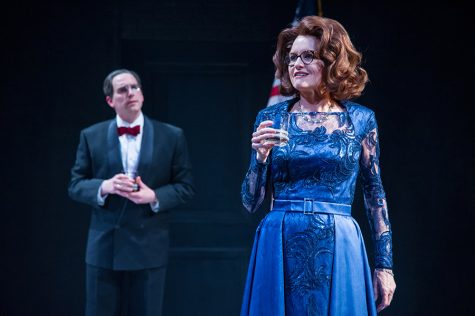 About the Contributors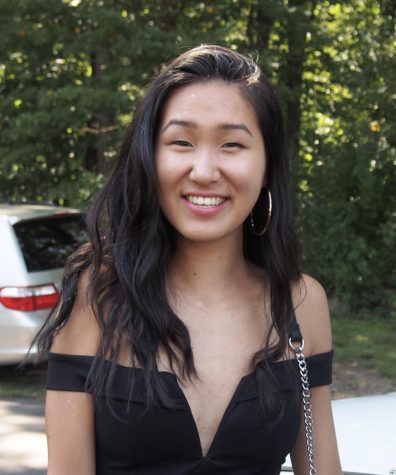 Kaitlyn Cheng, Editor-In-Chief, TPT
Hey guys, I'm Kaitlyn, an ambitious and talented high school student! My first love is newspaper, and you can catch me playing piano when I'm not on InDesign!