Evolution of jazz: melodies transcend time, deliver emotion
Slave folk songs, church hymns, marches, opera and the blues are just some of the influences of jazz.
Originating in the late 1800s and early 1900s, jazz was created by the Black musicians of New Orleans. Several Black musicians led the evolution of jazz, such as Louis Armstrong, the trumpeter who perfected improvisation; Duke Ellington, the master composer of the swing style; and Charlie "Bird" Parker, the father of fast-tempoed bebop. According to Black Student Association sponsor Raffinee Archible-Ehivue, Black musicians gained attention during jazz's infancy by utilizing music as an outlet to express their grief toward racial injustice and segregation.
"Blacks used their talents to influence culture and talk to people about what was going on in our nation," Archible-Ehivue said. "Because jazz has the ability to speak to you no matter what color you are or where you're from, Black people were able to speak to the millions—to the nations, you could say."
"
"Because jazz has the ability to speak to you no matter what color you are or where you're from, Black people were able to speak to the millions—to the nations, you could say."
— Raffinee Archible-Ehivue
For Archible-Ehivue, jazz elicits nostalgia and melancholy in memory of her grandfather sitting on his porch, drinking his tea, smoking a cigarette and listening to jazz.
"Jazz can take you back to a time of before where you feel the love, connection and togetherness of that moment," Archible-Ehivue said. "Jazz takes me back to the memory of someone who's not here anymore, and I really feel his presence and love and feel connected to him when I hear it."
While listening to jazz can cause emotions to surface, jazz also allows young musicians to convey complicated feelings. Freshman Jesse Chon, co-founder of virtual jazz band Recorda Gang, feels a sense of comfort when "talking" in jazz.
"When I'm playing [the drums], I get lost in this realm that is like breathing for me," Chon said. "It's not about complex chords or giant steps, but just about creating music and expressing things I can only express through jazz."
Improvisation is an element of jazz in which a player of a band will play licks, or musical patterns that comprise jazz's language, and other spontaneous melodies while following chord progressions. Senior Ethan Luvisia, a member of Recorda Gang, finds the technique intimidating yet engrossing.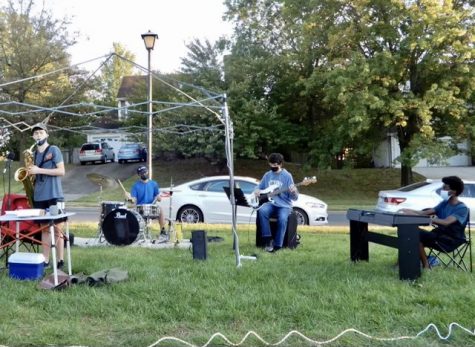 "[On the piano], it seemed impossible at first since I was [originally] a classical musician, but once I got it, it was the most fun thing," Luvisia said. "My fingers can do whatever they want as long as it's musical, and there are limitless options."
The open-minded creativity and freedom of improvising especially helps co-founder of Recorda Gang and freshman Brady Markin add color to his own playing style by putting his words into notes.
"Some people like me aren't good with words," Markin said. "But when I improvise [on the saxophone], I can incorporate whatever is happening in my life into the music that I play and provide context and feeling from my own playing style into the music I'm playing."
Most members of Recorda Gang want to pursue jazz in the future, whether it be a full time profession or a minor in college, regardless of the money offered.
"Jazz is pretty much the most defining feature of myself; I've devoted all of my time to it," Markin said. "I'm going to stick with jazz no matter what happens."
About the Writer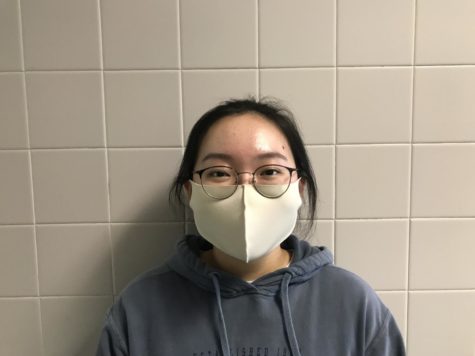 Christine Cheung, Editor-in-Chief
Christine is a senior and in her second year of The Purple Tide. She loves making other staff laugh and creating music, journal spreads or food with fancy...