Baseball team swings into games
With the new baseball spring season getting underway, players breaking in their new gloves and lacing up their cleats, the team hopes for an improved season than last year. 
The season started with the first practice on Feb. 25, the first scrimmage against Marshall High School on March 4 and the first game on March 15 against Yorktown High School, where they beat CHS 4- 2. 
"After we lost our first game against Yorktown, I felt disappointed," junior catcher Preston Anderson said. "Yorktown was a team, in my opinion, that we should have beat. " 
Before the season officially starts, the players have to go through a five-day tryout where all of the players get evaluated by each coach. They do hitting drills, fielding drills, pitching drills and catching drills. Baseball tryouts differentiate from most other sports. Players have to try out for specific positions such as shortstop, catcher and pitcher instead of trying out for a spot  on the team.
"I think that it is a good idea that the tryouts consist of different positions," junior left fielder Jackson Ford said. "It makes the tryouts more organized, and it gives the coaches the best chance to assemble the best team to compete." 
Even though the season started off with a loss, they won the next three games, beating McLean High School 16-10, Wakefield High School 4-0 and Highlands High School 7-6. 
"Based on the first few games, I think the season will turn out great," junior catcher Preston Anderson said. "As a team, we are hitting the ball very well, and our defense is playing great too. So far this season we scored 29 runs in 3 games. If we continue this pace, no team can stop us" 
While baseball can be a very physical sport, studies show that baseball is more mental than physical when it comes to the strategic side of the sport. 
"Baseball is the most mentally demanding sport out there," JV coach Scott Smith said. "It is a very reactive sport that requires players to not just have the physical skills but understand the game. It is the only sport where getting on base three out of 10 times qualifies a good player. That is a 30% success rate. In other sports, making a shot 30 percent of the time or catching the ball 30% of the time is terrible." 
While players typically get the reputation of being emotional during games, getting mad after a mistake or getting excited after a stolen base, coaches can feel the same emotions, whether it be nervousness or excitement as players.  
"I don't think the kids would say I am calm during the games; I think they would say the opposite," JV coach Scott Smith said. "I love the games and watching them put all their hard work to good use, that is why I get as excited or nervous as they do during games."
The varsity team is off to a better start to their 2022 season then their 2021 season, winning five of their last seven games as of April 11 and that is evident of the amount of talent on the team. two players on the varsity team are committed to play collegiate baseball. Center fielder and pitcher Owen Pierce is committed to William and Mary University and first baseman and pitcher Nick Martin is committed to Chatham University. 
"I wanted to play baseball because I have so much love for the game itself," junior catcher Preston Anderson said. "Not only do I live to build up the team chemistry, but the competition, the atmosphere and the experience [are] why I play."
View Comments (1)
Donate to The Purple Tide
Your donation will support the student journalists of Chantilly High School. Your contribution will allow us to cover our printing and annual website hosting costs.
About the Contributor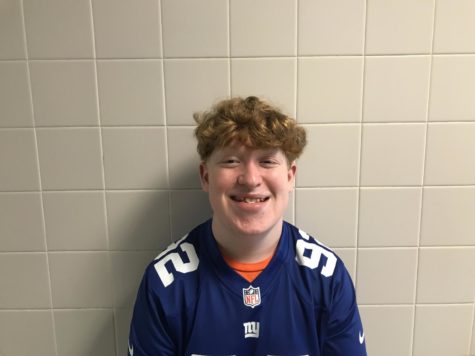 Jared Dallos, Staff Writer
Jared Dallos is a sophomore and a staff writer for the Purple Tide. In his spare time he likes to play video games, play basketball, hang out with friends...