More than just education: teachers find balance, passions outside of the classroom
With summers and weekends off and work ending at 3 p.m., being a teacher sounds like a dream. But the reality is that teaching is much more than instruction from 8 a.m. to 3 p.m. every day. Teachers are busy attending faculty meetings after school, spending hours grading assignments and creating lesson plans.
 According to EdWeek Research Center, the typical teacher spends 54 hours a week carrying out the responsibilities of their jobs. While overworking can lead to burnout and increased stress, having additional interests and passions can help to remedy the effects of increasing work hours, according to the Harvard Business Review. In fact, some teachers have found passions outside of school that have helped them improve their work-life balance.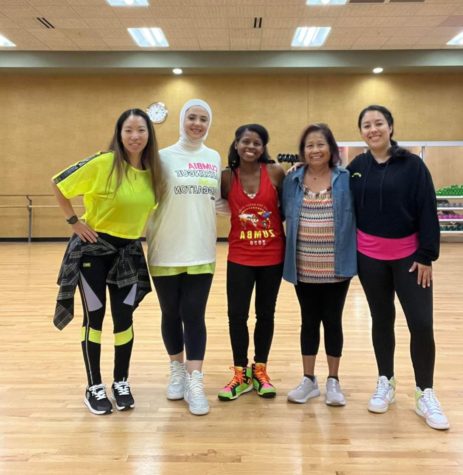 Positive health benefits
On a '70s themed spirit day, AP US history and AP comparative government teacher Brittanye Mohrbacher showed up in spirit–but while she was decked out in '80s gear for the school day, her shoes were more of an everyday item: her zumba shoes. 
"I taught in traditional schools for a while, and when I had my children, I decided to stay home with them and teach part-time online, and that gave me more time to pursue other interests like physical fitness," Mohrbacher said. "I started taking classes at the local gym, and got very interested, and started teaching classes myself."
Finding time to balance work and school with some form of physical activity is important and influential to decreasing disability and mortality rates, yet only 23% of Americans regularly exercise, according to the CDC. However, there can also be additional benefits to physical fitness, regularly exercising contributes to faster learning, enhances creativity and lessens stress. Additionally, through the fitness community and exercise classes, connections and friendships are bound to arise. 
"A group of ladies and I have been working out together for a while, and we have weekly meetings where we check in with each other and have time to chat," Mohrbacher said. "We also celebrate holidays together, and have Christmas parties. I think having that community keeps you motivated to keep working out, and it's encouraging to have it.
Lifelong interests 
From investing to college application advising and pet-sitting, AP English language teacher Bobby Nelson has pursued a variety of side hustles outside of the classroom. But, amidst all of these interests, he's been fascinated with the possibilities of finance from a young age.
"When I was six years old, I had heard the word 'investing,' and I asked my grandmother what it was, and she told me that it was when 'you make money by doing nothing' and the style of making money appealed to me greatly," Nelson said. "When she told me that, I started a lemonade stand, where I would help buy supplies and pick locations, and then I let my friend sit in the sun and he would bring the money back to me."
Now, Nelson practices his passion for finance by investing in a variety of companies, which he sells at optimum times to then purchase more. According to Gallup, 58% of adults own some type of stock. Investing in stock allows individuals to make–or lose–capital, and can serve as a secondary, or even primary, source of income. Nelson tends to invest in dividends, which are portions of a company's earnings that are distributed to investors on a regular basis, and  they include stocks and mutual funds from typically well established companies. 
"I'll check the stock market daily, but I don't watch every bit go through and don't religiously check the stock market," Nelson said. "The income from investing makes itself. Investing comes down to discipline and patience, which one can do very passively [while balancing another job]."
Teaching outside of the classroom
A book about screen based learning, and acclaimed by Publishers Weekly and The Washington Post draws familiar names. In 2015, history teachers Matt Miles and Joe Clement started to cowrite the book, "Screen Schooled," which discusses what they had learned in the classroom about students and learning, and extending it to projects outside of teaching.
"Mr. Clement and I had been talking about the idea of writing a book for a while based on our observations with students and how things have changed since smartphones became more ubiquitous," Miles said. "[Screen Schooled] is mostly about how excessive use of screen based technology like smartphones and tablets being used for leisure is creating some adverse effects on students' mental health and their cognition."
Since the book's publication in 2017, Miles and Clement have since presented their findings on the detriments of an increasing dependence among students on screens through live presentations, interviews on podcasts, websites, including "Psychology Today," and on ABC's "Good Morning, Washington." Yet, their publishing experiences vary from many other aspiring authors. According to Fiction Writers Mentor, only 1-2% of manuscripts end up getting published. 
"You have to kind of get used to rejection," Miles said. "We were lucky, we found a publisher pretty soon and still had probably 10 or 15 rejections. [However,] publishing a book is a fun process to do if you're passionate about it, and you have something to say."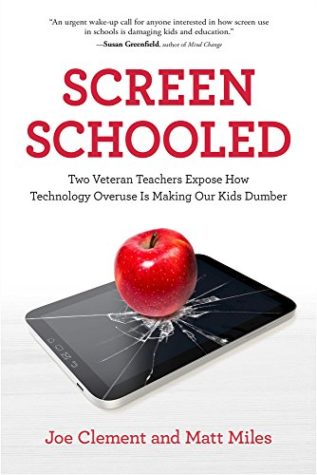 The writing process is time-consuming, especially for authors working a full-time job at the same time. But, writing can also provide emotional, intellectual and psychological benefits, including a greater sense of happiness, according to Northern Illinois University. Additionally, writing can also allow individuals to extend their knowledge and experience different opportunities, like the book-writing process did for Clement and Miles.
It's not like we like writing or that it's a passion we had," Miles said. "Screen Schooled was the byproduct of us trying to convey this idea we had. At the time as teachers, we were being told to use more screens in classes and integrate them and we were kind of pushing back on that idea, and the book kind of manifested on that argument we had in our minds."
While Nelson, Mohrbacher, Clement and Miles all have pursued various interests outside of teaching, there are a variety of CHS teachers who also have developed their passions–from serving as college essay advisors to selling art. Finding hobbies to pursue separate from teaching has offered teachers respite from instruction and opportunities to grow outside of the classroom.