What elective should you take?
With the arrival of academic advising comes a choice between over 50 unique electives available at CHS. From music to English to STEM to academy classes, many students may be overwhelmed by all the options. But not to fear, this quiz is here to help you find some of the most intriguing classes at CHS.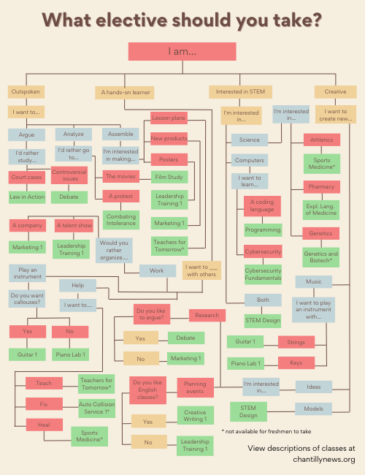 Loading...
There was an error. Please try again.
Film Study 1
In this class, the cinema is brought to the classroom. Film buffs and anyone interested in movies have the opportunity to watch, analyze and discuss the meaning of classic, blockbuster, indie and abstract films in Film Study 1.
"In film study we watch a lot of older movies that I otherwise wouldn't have watched on my own, but I ended up really liking them," sophomore Devynn Gable said. "Film study is a really fun class—all we do is watch a movie for two days and do a film response, then the cycle restarts. I would recommend this class if you just like finding the deeper meaning in movies; also, we need more people."
Creative Writing 1
Different from a traditional English class, this offers a creative outlet for students to write their own poems, essays, short stories, personal narratives and plays. Students also receive peer review and have the opportunity to enter their pieces into writing competitions.
"I've been taking creative writing every year in high school, starting from Creative Writing 1 in freshman year up to 3 this year," junior Leona Kim said. "It's my favorite class because it's the only place where I get to relax with a lot of freedom to explore different forms of writing. It's not just like another English class because it allows you to write in a less structured and more personal way."
Sports Medicine*
For students who want to be doctors or professional athletes, this class allows students to learn about a variety of treatments, from medicine to physical therapy to rehabilitation. Learn to stay safe as Sports Medicine teaches injury prevention and nutrition for athletes. Students in this class have the opportunity to visit a cadaver lab and to apply to be part of Athletic Training Student Aides.
Programming
This class allows students to learn multiple languages of code and other computing fundamentals, mainly focusing on Python. Making prompt-driven creative projects and animations are some of the assignments in Programming.
"Programming allows you to learn at your own pace since it is more of a self-led class, which I liked," junior Mel Nguyen said. "Assignments are also graded on how you utilize what you've learned from current and past units, helping you retain the knowledge."
STEM Design
Using programs like AutoCAD, Autodesk Inventor and Revit, students have the opportunity to draft, sketch and 3D print their own designs. STEM Design implements facets of engineering, architectural, construction, and industrial and interior design fields.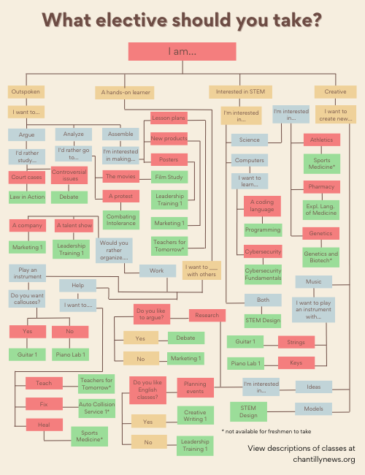 Marketing 1* (Introduction to Marketing available for freshmen)
Students are able to learn fundamentals like the marketing mix and SWOT analysis while having the opportunity to create their own projects. Often working with their peers, a day to day class can differ from watching "Undercover Boss," researching a snack company or presenting original restaurants.
Student Media
Journalism plays a huge role in today's society, and as part of The Purple Tide (Journalism 1-4), The Knightly News (Broadcast Journalism 1-4) or The Odyssey (Photojournalism 1-4), students can learn about the unique facets of their community through their articles, segments and pages. These classes provide the opportunity to choose topics, interview others, take pictures and use programs like Adobe InDesign, Photoshop and Premiere to create student media for the school.
"I enjoy journalism because I love writing, and journalism gives me the chance to write about pretty much whatever I want, as well as talk to my friends while I'm doing so," freshman Cedric Tchommo said. "It's also a really rewarding thing to see your name and article on the page of the newspaper or website."
Law in Action
This interactive class brings the courtroom to the classroom by teaching students about the field of law. Through different simulations and case studies, students learn problem solving skills and how to legally defend oneself and others in society.
Teachers for Tomorrow*
In this class, students interested in teaching have the opportunity to assist teachers and watch classes in session. Watching classes from preschool to 12th grade, Teachers for Tomorrow offers students a variety of first-hand experience in the field of education through the opportunity to create course curriculums and lesson plans.
"The opportunity to observe and assess different classroom settings and complete an internship will give me valuable hands-on experience in the field," junior Jeff Hwang said. "Overall, I would highly recommend this class to anyone interested in pursuing a career in education. Or, if you have a free elective spot as it's a cool experience to try something new."
Exploring the Language of Medicine*
A class that examines medical terminology, Exploring the Language in Medicine takes a deeper dive into the pharmaceutical side of the medical field. Anatomy, physiology, diagnostic procedures and therapy are also skills covered during the year.
Debate
Discussing controversial topics and current events should probably be avoided at Thanksgiving dinner, but in Debate, sharing opinions is highly encouraged. Students are able to research and present their thoughts in this argumentative class.
"It's a great class to really voice your opinions and research relevant current topics, as well as learn from others," junior Siddhi Surawkar said. "As Mrs. Clougherty says, 'this is a class to open minds, not change minds.'"
"
I love the atmosphere [of psychology]; it's very laid back and such an interesting topic that can be applied to every aspect of one's life."
— Sophomore Ridha Baig
Auto Collision Service 1*
For students who love to work on cars, this hands-on creates an opportunity to work in a garage with a variety of vehicles. Detailing, construction, welding, painting, and frame repairs are all skills students have the opportunity to learn in Auto Collision Service 1.
Leadership Training 1 (Application required)
This class not only teaches planning and problem solving skills, but also allows students to get involved in the school. From organizing spirit days to the school talent show, students work together to learn organization and communication while also giving back to the school.
Genetics and Biotechnology*
Some of the most interesting parts of traditional biology classes—DNA, inheritance, genetics—are the main points of study in this specialized science class. Labs and in-depth studies help teach the curriculum in Genetics and Biotechnology.
Psychology (regular)*
The human mind is complicated, but the study of psychology can help answer some of the questions as to why people do what they do. In this class, students study parts of the brain, human development and famous psychologists of the past.
"I love the atmosphere; it's very laid back and such an interesting topic that can be applied to every aspect of one's life," sophomore Ridha Baig said. "I really recommend the class because the teacher I have, Mr. Miles, is great. He makes learning psychology fun and you get to understand how your own body and mind functions."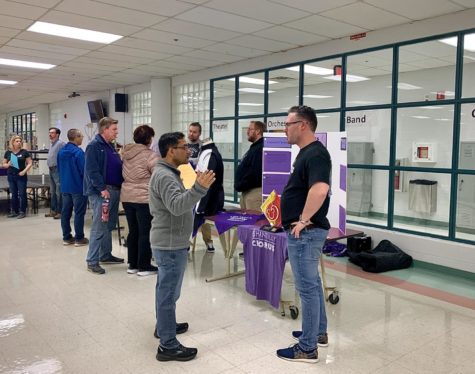 Combating Intolerance
In a world divided by sexism, racism, ableism, homophobia and other forms of prejudice, Combating Intolerance is a class that studies both the history and current situation of our society. An inherently reflective class, students discuss diversity and justice in the world.
Piano Lab 1
Piano Lab 1 is an opportunity for students of all levels of experience to learn an instrument and play favorite songs at school. From learning which key corresponds with each note to more advanced music theory, students learn to develop more complex harmonies and melodies in both classical and modern music.
Cybersecurity Fundamentals
This is a class that teaches students to be virtual defenders against online threats in a society that grows increasingly technological. A great foundation to the numerous cybersecurity academy classes offered, Cybersecurity Fundamentals examines the broad field.
Guitar 1
Open to all levels, this class is an opportunity to learn an instrument and play favorite songs at school. Learning how to read sheet music, navigating the fretboard and playing both solo and ensemble are skills learned in Guitar 1. 
"This year was the first time I've taken guitar," senior Raymond Creeks said. "I took the class mostly because it's always something I've wanted to do: learn how to play guitar. Learning how to play is probably the most enjoyable part, as well as just seeing the progression of how far I've come. I recommend taking it because it's fun and relaxing."
While this quiz might be fun, students should also talk to their counselors and consult the course catalog to determine what class is the best fit for them. The classes listed are just a sampling of the many electives worth exploring at our school.
View Comments (1)
Donate to The Purple Tide
Your donation will support the student journalists of Chantilly High School. Your contribution will allow us to cover our printing and annual website hosting costs.
About the Contributor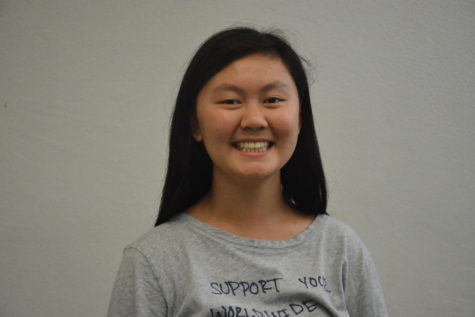 Haley Oeur, Copy Editor
Haley Oeur is a junior and this is her second year on the Purple Tide. In her free time, she likes to experiment with songs on her piano and guitar until...