Lackluster lockers need to be removed
Every day, 2910 lockers preside around the school building, with a majority collecting dust and cobwebs after being untouched by students all year. A recent survey with 103 participants concluded that 96% of students have not used their locker at all this school year. It's evident that the school should not have as many lockers as it does, and removing at least some of them would allow for new sitting areas and the improvement of hall traffic.
Lockers often take up space that could be otherwise used for new lounge areas. For instance, the locker commons near the main entrance would be an excellent place to set up a few tables, benches or larger bulletin boards along the wall.
Since the majority of students and faculty entering the school will inevitably pass by this area, having new, interesting features instead of lockers would help make our school look more welcoming while also proving students with more places to hang out with their friends.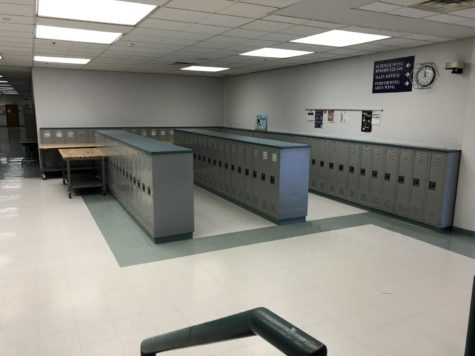 Furthermore, teachers and other staff members could potentially utilize these new sitting spaces to spread out their students during independent work time or group projects in class.
The school's halls are tiny enough, but the inclusion of lockers throughout the building worsen this issue, causing unorganized traffic. The lockers right outside of subschool two and four, for example, are abruptly perpendicular to the wall and prevent a direct walk from one side of the hallway to the other, forcing students attempting to reach the other side to awkwardly cross paths with people approaching from different parts of the hallway.
Furthermore, students entering and exiting the stairwells have a limited amount of space to maneuver around because of how close the lockers are to the doorway. Removing these would provide an easier route to get to and from classes, whilst avoiding students constantly needing to cross paths with each other in this crowded area.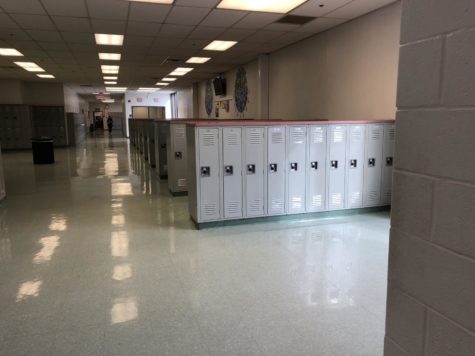 It is guaranteed that taking down a majority of our lockers would generally benefit the school; however, a problem arises when discussing their removal. There is a level of concrete underneath the actual lockers, which, according to Assistant Principal Zachary Winfrey, would cost over $100,000 to fully remove or build over.
Regardless, there are plenty of ways around this issue that might be cheaper. For example, there could be high tables or benches constructed on top of the layer of concrete, an option that has been considered by the staff because it would only require the lockers themselves to be removed, which would be more affordable.
While the cost of this project may be daunting, our school is desperate for more space as our student population has nearly reached 3000, a size we currently can't handle without extra modular classrooms and trailers. The removal of hall lockers would be a strong first step towards creating many new opportunities to improve our building as a whole.