International college students look forward to opportunities abroad
Waving goodbye to family and friends with a boarding pass and luggage in hand, seniors attending international colleges prepare for their next chapter after high school. Although many students commit to colleges in the U.S., some decide to pursue higher education at international colleges which can provide unique life experiences and opportunities.  
Emily Scott – Queen's University Belfast, Northern Ireland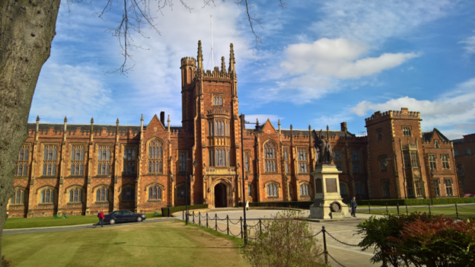 Located in Northern Ireland, Queen's University Belfast is a member of The Russell Group, which encompasses some of the most highly ranked universities in the U.K. Despite the school being around 3,390 miles away, senior Emily Scott chose to commit there for a variety of reasons.
"I think it's because Belfast is a great place to study what I want to study," Scott said. "No other program in the U.S. or overseas has the kind of program they do."
Scott looks forward to studying international relations and politics as her major, which Additionally, many international colleges like Belfast don't require general education classes during the first two years of school like those in the U.S. This allows incoming freshmen to dive right into their preferred field. 
"I think it's going to be a lot more inquisitive in Belfast," Scott said. "You're going to be dialed into your major as soon as you get there and there's going to be a lot of academic studying in one particular thing."
Even though Scott is looking forward to her next chapter in Belfast, she will have to face the many challenges that come with going to school so far away. Along with relationships being affected, Scott faces some practical challenges by studying abroad .
 "The challenges are technical, like getting a visa and trying to convert currency," Scott said. "I have family over there and we go back quite often, so I think it will be an adjustment. However, I think it would've been the same if I went to a U.S. or [a different] international college like Belfast."
Ava Poggi – University of Stirling, Scotland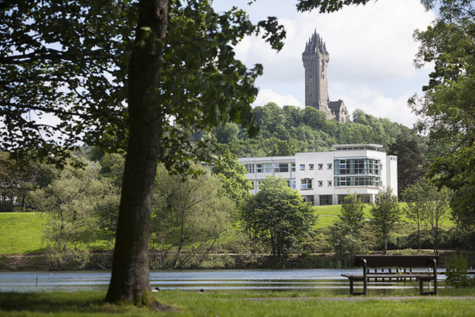 Connecting with family that lives abroad is one of the numerous benefits of going to an international college. Senior Ava Poggi is one of many who have grandparents, uncles, aunts and cousins living in a different country, so attending a college close by helps them keep in touch. 
"I kind of decided that I wanted to go to college there during my sophomore year, which was in the COVID era," Poggi said. "I couldn't see my family at all and I was really missing them, so I got the idea to spend four years with them and was pretty much set."
Another factor in Poggi's decision to go to the university was its ranking as one of the top five business schools in Scotland, which would help further her passion for business management in order to become a project manager.
Furthermore, her interest in field hockey, a popular sport in Scotland, was another factor that drew her to Stirling. University of Stirling also has many world-class outdoor sports facilities that can be used to play these sports. 
"I got offered a spot on the school team so I'm planning on playing field hockey for the school," Poggi said. 
The campus is around 300-acres so it has many facilities like a swimming pool, cinema, library, restaurants and delis. The university is surrounded by greenery and is even home to a famous castle, the Airthrey Castle. 
"I went to Scotland the summer of my junior year and I visited five schools; however, I didn't like any of them," Poggi said. "Stirling was the last school I visited and I loved it as soon as I got there." 
Ren Lagasse – Boston University, London campus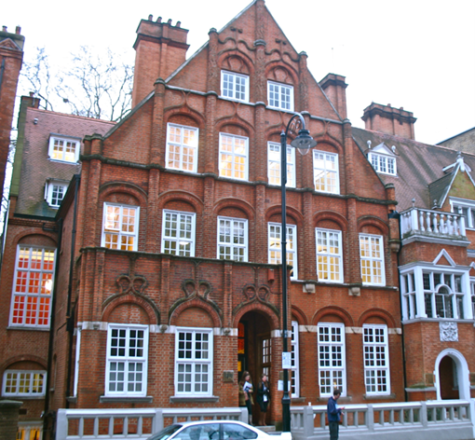 Unlike Scott and Poggi, senior Ren Lagasse isn't enrolled in an international college. Instead, she is studying abroad at Boston University's campus in London, which is a one-semester experience that allows students to experience the culture of Britain while earning credit to advance their undergraduate degree, according to Boston University. Lagasse was unfamiliar with the program, but ultimately chose to participate in it. 
"They have a six week program over the summer and you can choose to do it in London or just stay in Boston," Lagasse said. "I know that there is a big project at the end of our second year and I think the London trip will help with that."
Lagasse visited London when she was younger and is looking forward to exploring the streets of the city once again. Despite her excitement, she expects she will face the challenge of being away from her family. 
"This will be like my first big trip away from my parents and I know that it's going to be hard for me to [be] away from my family," Lagasse said. "Boston is already far enough and I have to get used to what it's like there because I will only be in Boston for a semester before I go to London."
Studies show that studying abroad helps develop valuable skills such as communication, problem-solving and adaptability, according to North Carolina State University. Though she won't be spending all four years in London, she hopes to gain these skills. 
"I'm getting to experience a new country away from my family," Lagasse said. "I'm going to meet new people and just be able to experience how school works there and get to live there. It's really exciting." 
Even though all of these colleges are located in the U.K., each one has an aspect that makes it unique for each individual. Scott, Poggi and Lagasse look forward to pursuing their academics in a college that offers the best environment for them. 
"Going to an international college is going to be different, but I am also just excited to have a new experience," Poggi said. "Although there will be some challenges, there's going to be a lot to explore and appreciate."