Students Prepare for Annual Musical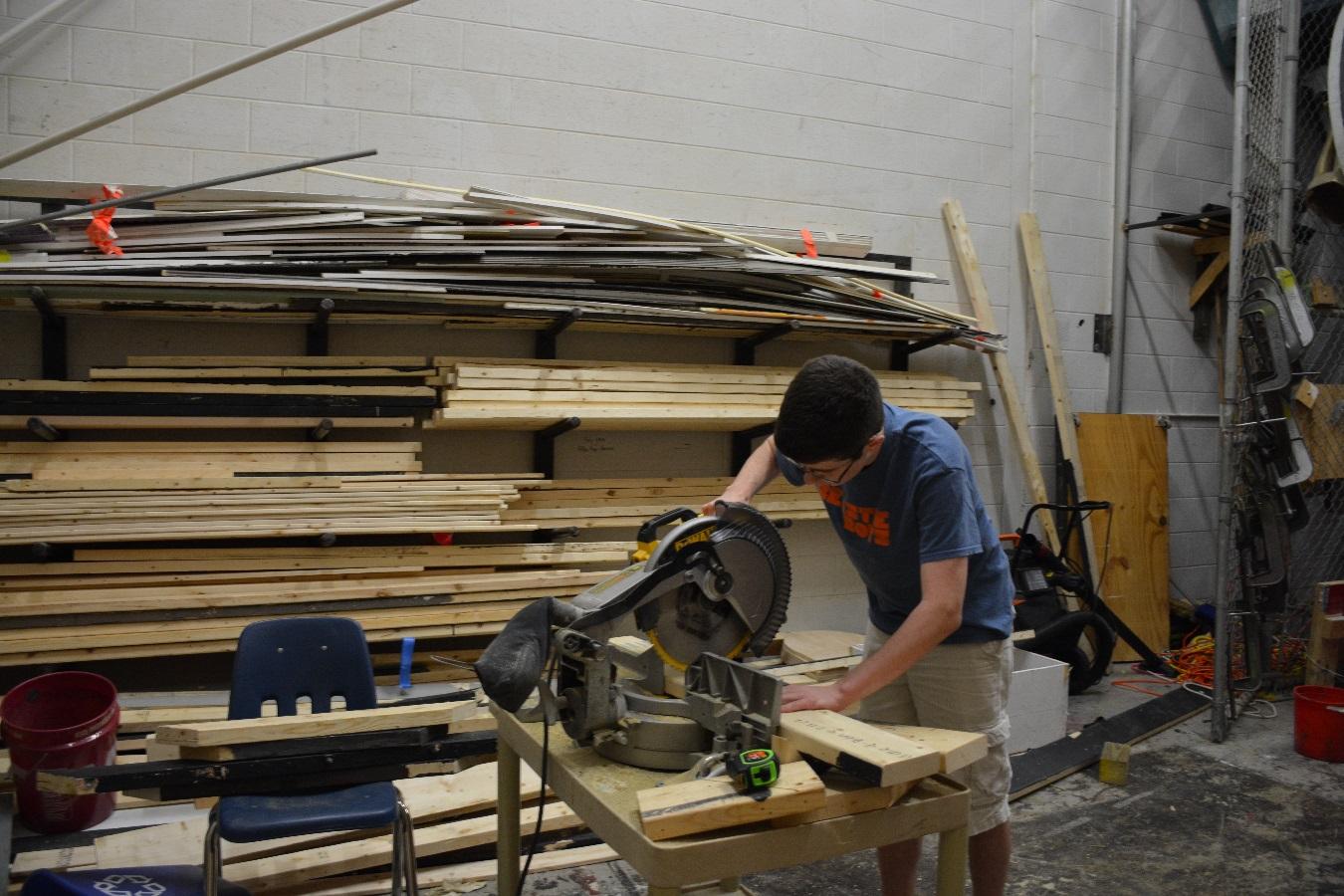 ---
Since the start of the school year, the drama department has been hard at work preparing for the fall musical "Annie." The production follows the adventures of 11-year-old orphan Annie as she attempts to escape her abusive caretaker Miss Hannigan and find her birth parents. By chance, she gets picked up by billionaire Oliver Warbucks for Christmas, who decides to aid Annie in her search.
During the actors' time on stage, those behind the scenes are working just as hard, although they get less recognition. The technical theatre students are a necessary part of a mutually beneficial relationship.
Drama teacher Shannon Khatcheressian is in charge of makeup and design for technical theatre.
"It's a thankless job," Khatcheressian said. "The people who choose tech theatre purposely don't want attention."
Sophomore Chris Wolf joined technical theatre last year because of a passion for building. His favorite part is working with the various tools.
"I'm fine with [not being noticed]; that's why I took the class," Wolf said. "As long as the set doesn't collapse, I'm good."
Students and teachers have been preparing for months to ensure the musical will be a success. Senior Hannah Warnick, the actress playing the title role, has been dedicating many hours to rehearsing and preparing for the musical.
"We rehearse after school, and I am also working on memorizing my lines and working on my character," Warnick said.
While the actors are practicing, the technical theatre students are also hard at work.
"We build and paint the sets, fix issues and build the smaller props," Wolf said.
The unique nature of the class allows students to have more freedom than in traditional classes.
Drama teacher Ed Monk is in charge of instructing these students.
"You can consider me like an advisor," Monk said. "Even though I'm officially a teacher, the students do much of the work in the class."
Because the two sides of the theatre interact so much, they have unique connections.
"Theatre kids and tech kids have a sort of rivalry," Monk said. "[But] they depend on each other and respect each other."
Without the performing arts class, or without the technical theatre class, the Chantilly drama department would not be the success that it is.
"Annie" showtimes are Oct. 22 at 7 p.m., Oct. 23 at 7 p.m. and Oct. 24 at 2 p.m. and 7 p.m. Tickets are $10 online and $12 at the door.
Leave a Comment
Donate to The Purple Tide
Your donation will support the student journalists of Chantilly High School. Your contribution will allow us to cover our printing and annual website hosting costs.