Outrage over lack of Academy Awards diversity erupts with "#OscarsSoWhite"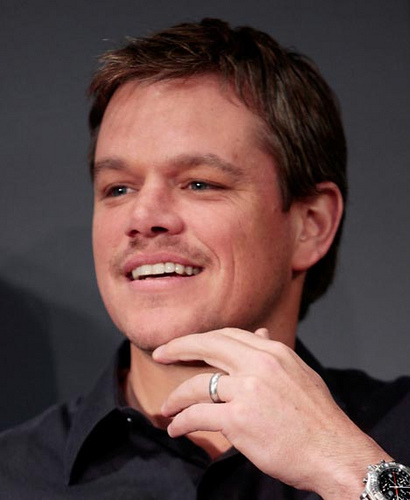 The voters for the Academy Awards, in comparison with those of other awards ceremonies such as the Golden Globes and the BAFTAs, have long been perceived as conservative in their tastes. In December 2015, Idris Elba received a Golden Globe nomination for Best Supporting Actor ("Beasts of No Nation"), and Will Smith was nominated for Best Actor in a Drama ("Concussion"). The Academy, however, nominated neither Elba nor Smith for any awards. In addition, no people of color were nominated for Best Actor or Best Actress.
The lack of racial diversity in Academy's nominations sparked outrage across social media platforms, with hashtags such as #OscarsSoWhite and #WhiteOscars trending on Twitter. Criticism remained up to and during Sunday's ceremony, and even the wry humor of host Chris Rock was insufficient to save it from being the lowest-rated ceremony in eight years. Many African-American actors and directors in the film industry, such as Spike Lee and Will Smith, did not attend.
Rock joked about the controversy several times in his monologues.
"What I'm trying to say is, it's not about boycotting anything," Rock said. "We want opportunity. We want the black actors to get the same opportunities as white actors. That's it."
According to a study by the Los Angeles Times, 94 percent of committee members of the Academy are Caucasian, and 86 percent of them are over 50 years old. Many famous African Americans such as Whoopi Goldberg and Chris Rock have demanded that the committee be drawn from a somewhat more diverse demographic. In response, the Academy is indeed making efforts at amends, having recently invited 322 new members to its voting committee. These include younger people of color, such as actors David Oyelowo and Kevin Hart.
It is noteworthy, however, that not all critics of the Academy's conservatism were discussing it in relation to race. A multitude of film commentators were surprised by the omission of "Carol" from the Best Picture shortlist. This "most egregious snub," as David Ehrlich of Rolling Stone put it, is also relevant to the controversy over Academy traditionalism in that many felt the film's focus on independent female characters was damaging to its success with Academy voters.
"I will say that all art is subjective, and that is always a problem when selecting the "best" of anything," theater teacher Edward Monk said.
Many famous actors have argued that the problem of diversity in the visual media extends far beyond the Academy Awards. Hollywood, after all, has had a lengthy history of excluding African Americans. Cinema as entertainment began, in a sense, with the film "The Birth of a Nation" (1915), which is both one of the most influential motion pictures ever made and one of the most controversial for its stark racism. All throughout the early 20th century, in fact, the roles of minorities in Hollywood films were often limited to stereotypes and common tropes, such as the dutiful servant or the "Magical Black Character" who selflessly comes to the aid of the white protagonists. Viewers have noticed that even the African American characters in relatively recent action films like "X-Men: First Class" are sometimes the first to die, or at least the most altruistic.
Regardless, it is still said that the Academy takes much of the blame for its racial problem. If their efforts toward greater diversity in the voting committee succeed, the future will once again look bright for the Oscars.
Leave a Comment
Donate to The Purple Tide
Your donation will support the student journalists of Chantilly High School. Your contribution will allow us to cover our printing and annual website hosting costs.