An insight into snow days in FCPS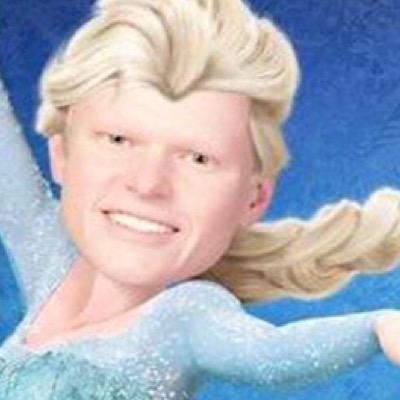 Ever since winter started, students have been discussing when and if snow will be coming. Why? Because snow means snow days and snow days mean no school. However, how are snow days even decided? When is a snow day called? How does one figure out when a snow day is coming? Luckily, The Purple Tide got FCPS board member Ryan McElveen to help answer these questions.
"The school system takes many things into account when deciding snow days," McElveen said. "First, like everyone else, we look to the weather forecast produced by the National Weather Service. If there is precipitation already on the ground, our transportation and grounds staff will go out and monitor conditions of school grounds, roads and walking paths around the county. Finally, we coordinate our plans with surrounding jurisdictions."
McElveen has become a local celebrity, tweeting everything from "#snOMG" to "Welcome back, #FCPS students! We're counting on the salt from your tears to melt what's left of the snow." Because of his internet fame and board position, he has been able to meet people ranging from the previous first lady Michelle Obama to retired basketball star Yao Ming. McElveen has quickly become one of the leading sources for students to get their snow updates via Twitter
"When I wake up in the morning, I check Ryan McElveen's Twitter and also ask my mom to see if there is a snow day," junior Callum Connor said.
Three years ago, Fairfax County switched to a requirement of needing to fulfill a certain number of hours. Instead of having a set minimum of full days, schools are required to give 990 hours of instruction. The change increases the likelihood of having more two-hour delays instead of full snow days, as the school system can wait to see how the weather develops. Also due to the change, Fairfax County now has 13 days that are built into the calendar as snow days, compared to the three days the county had for the 2013-2014 school year.
The school board has to decide on whether or not to close school by 4:30 in the morning.
"The process for every storm is different, and the decision can come down at any time," McElveen said. "Decisions will be made the night before only if there is precipitation already on the ground or the forecast calls for a massive weather event. Typically, the decision will be made the morning of, and it must be made by 4:30 a.m. in order for bus drivers to receive word prior to when they begin their rounds."
Snow days affect the teachers just as much as the students. The only difference is that for teachers, their lesson plans get disrupted and then they have to figure out ways to catch students up. Sometimes it is simply pushing back the schedule, but other times the entire schedule has to be changed due to one missed day of school.
"Sometimes it just means that we will be pushed back a day, and that's okay," English teacher Katie Ghent said. "This is usually when LS comes in handy. LS can be a great way to catch up with the class schedule."
From what McElveen has said, it seems that the best way to tell if there is going to be a snow day is to check with the National Weather Channel and see if the precipitation will remain until 4:30 a.m. and some time after.
"There is no set amount of precipitation or accumulation that triggers a snow day," McElveen said. "[However], roads and walkways being covered with snow is a good indicator that there will be a snow day."