The loss of Kobe Bryant – an icon of sport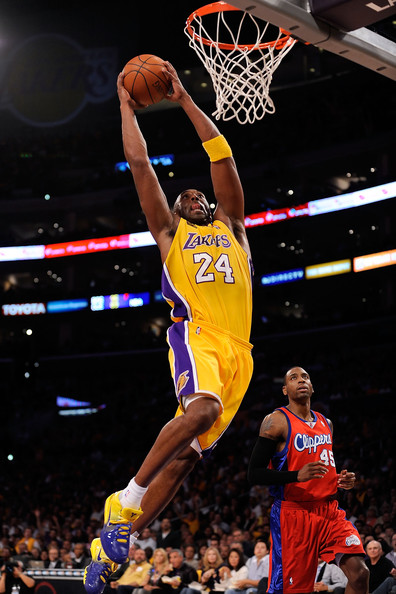 On the morning of Sunday, Jan. 26, the sports world fell to its knees. The tragic loss of Kobe Bryant, his daughter Gianna and seven other people due to a helicopter crash on the way to a travel basketball game broke the internet. Professional athletes across many sports and celebrities across the world mourned the passing of a legend not only in the game of basketball but a legend in sports. Athletes switched their numbers to 8 and 24, Bryant's famous numbers. Organizations retired the number 24. Teams across all sports everywhere in the world held moments of silence. Both basketball teams on the court started their games with 24-second shot-clock violations and 8-second backcourt violations. These are some of the tributes athletes and organizations paid for Kobe and Gianna Bryant, and the other members that were on board.
Many athletes, if not all, know or have heard about Kobe Bryant. His success is well recognized and to some, he is more than a professional athlete.
"Kobe was like a basketball god to me when I was growing up," sophomore on JV boys' basketball Caleb Lee said. "He was always the guy making shots you want to emulate. He's one of the major reasons I play basketball."
Lee was heartbroken when he heard the news.
"I was shocked to hear about his passing," Lee said. "I didn't think it was real and I didn't want to believe it. I cried that night even though I didn't know him personally; he was very inspirational to me as a basketball player."
Bryant affected many people across the world, especially basketball players. To them, the loss meant more.
"I think all basketball players can agree that the loss of Kobe hurts not only because of how great of a player and person he was but because we understand how hard it is to be successful in this sport as well as what it takes to reach such high levels," sophomore on varsity girls' basketball Kerrigan Westbay said.
Senior on varsity boys' basketball Chris Miers took the loss of his idol heavily, as he was someone that inspired not only Miers but also many people around the world.
"Personally, it affected me tremendously because of the impact he had and how much I admired him as a player and as a person," Miers said. "He was one of my idols and someone I looked up to on the court, which was why I was very emotional about his passing. He inspired me to simply work harder as well as the way he inspired my mentality when I play on the court."
Bryant's famous "Mamba Mentality," the mindset to constantly work to find answers, the infinite curiosity to get better and competing while not worrying about the end result, is one of the reasons some believe he became such a successful athlete.
"He was in the gym for six to eight hours a day either lifting or getting shots up," Lee said. "He always strives to be the best. He studies the game in a way nobody else does, giving him an advantage on the court."
Others believe that it isn't just Bryant's work ethic that made him so great, but the impact he had on people because of his hard work made him iconic.
"One of the things that made him so great was the impact he had on so many people outside of basketball," Miers said. "His passion and drive to work harder than everyone and all of his opponents contributed to why he was so successful and one of the best basketball players of all time."