Purpose: Chargers find meaning through their artistic aspirations
From dance to drama to culinary arts, many talented students have taken their passions to the next level. With years of dedication behind them, these individuals have transformed their day-to-day lives in order to pursue lifelong interests.
Sydney Schneider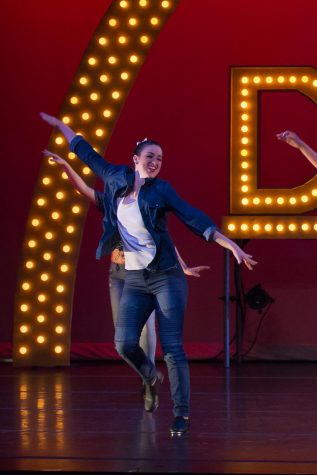 Sophomore Sydney Schneider has been immersed in the world of dance since she started ballet in preschool. The art form soon became an integral part of her daily life.
"Ever since I was little, I had an enormous amount of energy, and dance was one of the activities my parents put me in as a way to harness it," Schneider said. "Dance is just a part of me."
She first fell in love with hip-hop, then branched out to other styles of dance. Under the close instruction of her coaches, she has steadily improved her flexibility and strength.
"Dance has truly clicked with me and brings me an immense amount of joy," Schneider said. "There is a mental component of dancing where it acts as a type of therapy to simply forget about your stresses and attack every step you take."
Schneider hopes to keep dancing throughout life and continue to perfect her technique.
"There was no exact moment that I fell in love with dance," Schneider said. "It was kind of just always there with me, and now, I don't know what I would do without it."
Lillie Jerome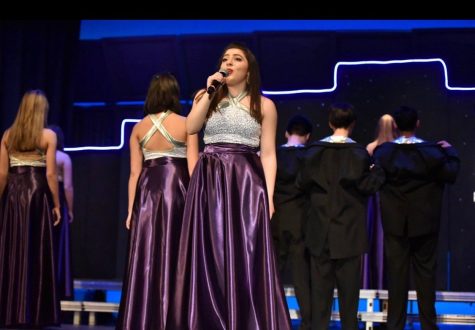 Senior Lillie Jerome is an enthusiast of all forms of musical theatre. As a member of show choir and drama, Jerome regularly participates in acting, dancing and singing, making performing an important aspect of her life. Although she is often pressed for time between multiple productions, Jerome's strong work ethic helps her to balance these various commitments. After high school, Jerome's primary goal is to become a music teacher and pass on her love of music to others.
"Music and singing are my greatest passions, so I get very happy every time I practice or perform," Jerome said. "I will be able to continue singing as a part of my job and spread music to future generations." 
The sense of community Jerome has felt among the show choir members continues to inspire her to carry music with her into the next phase of life. 
"I love singing with a group of people who have the same passion as me," Jerome said. "I have become super close with the people in my choir and will stay friends with them for as long as I can."
Caitlyn Fitzgerald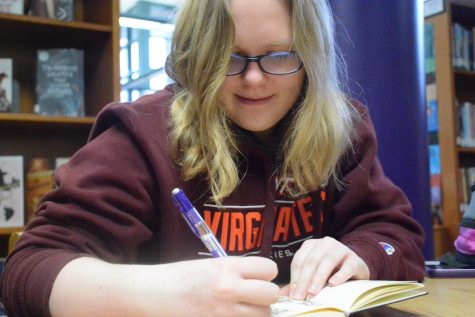 A devoted artist, junior Caitlyn Fitzgerald strives to craft meaningful ideas and manifest emotion in her artwork. Sharing her art on social media and with her friends has been a key source of motivation for Fitzgerald throughout the years.
"Art is in almost every aspect of my life," Fitzgerald said. "I've loved doing art for as long as I can remember."
To refine her art skills, she often spends time viewing other artists' work and taking inspiration from their techniques.
"I've loved doing art for as long as I can remember, but I found myself really starting to push myself to improve around eighth grade," Fitzgerald said. "I also started posting my work online that summer, which really started to establish my identity as an artist."
Her vision for the future includes applying to several art schools and her dream is to pursue an artistic career in illustration, animation, graphic design or concept art. 
"I love the act of creating something, and I really think that's what draws me toward art," Fitzgerald said. "Art is also a fantastic way to express your ideas and feelings. I honestly can't see myself doing anything else for a living."
Andrew Kwak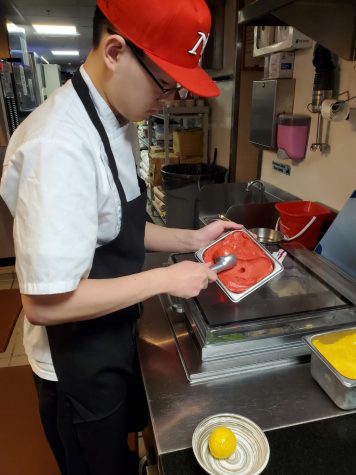 With a passion for whipping up sweet treats, senior Andrew Kwak first discovered his appetite for pastry arts when his father would share his experiences as a sushi chef. 
"He's always been talking about food [with] me since I was little," Kwak said. "I always asked him questions because I got curious about what he does and eventually, I found what I wanted to do."
In order to gain professional experience, Kwak has been working diligently as a pastry chef at Nobu, a globally renowned sushi restaurant in Washington, D.C. that offers high-end cuisine and has a strong celebrity following. He plans to pursue culinary school in the future to further his career in the culinary world and continue his passion for creating innovative foods for others.
"I just like making others happy," Kwak said. "That's the focus of what I do."
Ariel Chen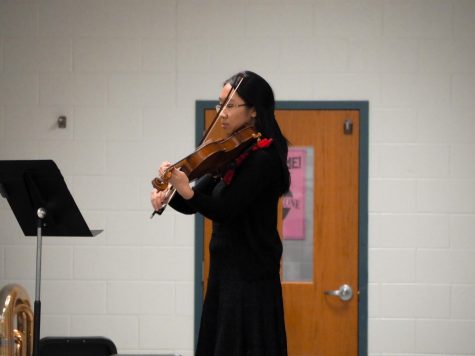 Influenced by her father who is a classical music teacher, senior Ariel Chien has been surrounded by music almost her entire life. Playing the violin since the age of three and the viola since the age of seven, Chien's abilities led her to perform at Carnegie Hall in New York in sixth grade.
"I love playing music and seeing when people are moved by music," Chien said. "I enjoy when people come up to me after I perform something because it's very humbling and encourages me to do what I love to do."
Although it can be difficult to pursue a career in music, Chien plans to do just that, continuing her love of classical music by choosing to play the viola after high school.
"It's a really hard path to go down because it's so hard to make money," Chien said. "But I didn't want to lose this part of my life, so I decided to pursue it as a career."
Stefany Buelna-Medrano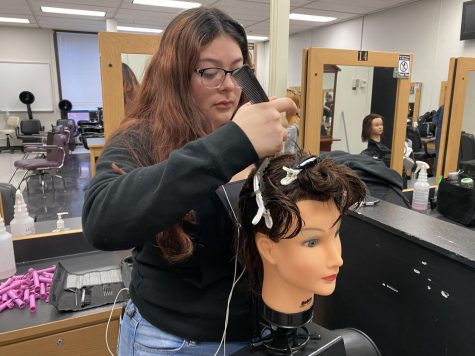 Even before taking Cosmetology classes, junior Stefany Buelna-Medrano always loved to braid and dye her cousins' hair. She currently braids hair as a side job and plans to work at a salon in Manassas over the summer.
"The first time I did braids on my cousin's extensions, it took me six hours straight," Buelna-Medrano said. "My feet were hurting, my hands were cramping up, but I just wouldn't stop because I loved it."
In the future, Buelna-Medrano hopes to run her own salon with the skills she gained through years of first-hand experience.
"I'm taking Cosmetology next year so I can graduate with my license," Buelna-Medrano said. "I'm planning to go to some business classes and hopefully get a degree in that so I can open up my own place where I can sell hair, wigs and other materials."
Serena Satouri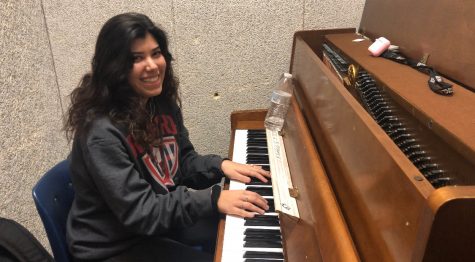 As a dedicated singer and songwriter, senior Serena Satouri is intent on fulfilling her passion for music. Music has a deep emotional connection to her and is a source of great mental stimulation. 
"[While songwriting], I find myself in situations where I think, 'This is physically impossible to do,'" Satouri said. "When you're zooming in, you don't see the full picture. You get tunnel vision and you get really side-tracked, but then you zoom out and you see the whole thing."
Performing for large audiences, whether in concerts or talent shows, has brought Satouri a humbling sense of purpose. Whenever she plays for others, she enters a peaceful state of mind that helps her focus exclusively on her music.
"Everything ceases to exist once I place my fingers on my piano," Satouri said. "It's very cathartic for me. There are moments where I [think], 'This is the only thing I've ever loved in my entire life.'"
Although pursuing a career in music can be intimidating, Satouri is certain she wants to continue expressing herself and creating art through music.
"I love when I perform songs for people and they soften up," Satouri said. "Songwriting gives me this sense of creating something."
Haley Herman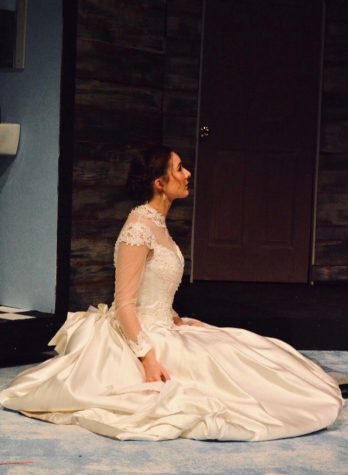 Senior Haley Herman has been performing mini-concerts for people since she was only 6 years old. After discovering her passion at a young age, Herman has sought out acting opportunities ever since.
"I got into acting because of this elementary school club called Fakespeare," Herman said. "Ever since then I kept going with it."
Herman is determined to pursue theater because it gives her a unique sense of purpose and self-expression.
"Theater has given me an outlet to be exactly who I am without the fear of being judged," Herman said. "Our social lives have become so judgmental lately that theater is a safe haven for the creative and vibrant side of myself."
To further her experience and find a like-minded community, Herman has participated in a nationally ranked musical theater intensive called Southeastern Summer Theatre Institute. Additionally, she has already been accepted to a theater school in New York and hopes to nurture her love for drama after graduation.
"Theater is one of the main things that make me genuinely so happy," Herman said. "I've always loved the thought of performing in front of a big group of people. Once I figured out that I could do that as a career, I was hooked."