Safety of COVID-19 vaccines questioned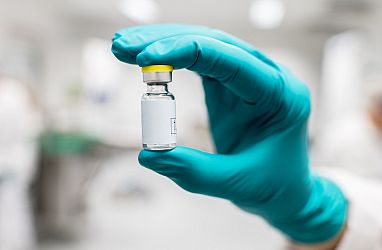 People may not be comfortable with vaccines. They protect most from illness, but the percentage of people who would take the COVID-19 vaccine went from 72 to 51 percent according to Pew Research Center.
 "I am super comfortable with vaccines as I believe that vaccines protect not only me but everyone around me from that disease," biology teacher Ryul Kim said. "I would be ready to take the vaccine when it is proven effective and safe for people."
According to The Catalyst, the scientists are testing the vaccines on animals and looking at human cells and tissues to make sure they are getting the results that they want.
"I would feel better if I knew everyone was vaccinated before we go back to school. It's always better when more people are vaccinated to decrease the likelihood of the virus spreading." Kim said. "If it's just me and select adults, and we have to open the schools, then I guess I'd have to follow suit."

Loading ...
According to a New York Times article children will not be getting a vaccine as fast as adults, adults will most likely have vaccines by the summer of 2021. Children are less likely to get the coronavirus, but they could still be carriers. According to the CDC a  person can carry the coronavirus with no symptoms.
"I feel like [adults] have more priority over kids. Adults should be able to see their families," freshman Takeshi Garcia said.
According to the CDC one-shot vaccines are better and offer the same protection as a two-shot vaccine with fewer trips to the doctor's office.
"Ideally, I think everyone should get one shot because it's easier and is less of a waste," Takeshi said. "but if two-shot was less of a waste I would do that, whichever one is more effective."
According to the National Health Institution there are four large-scale COVID-19 trials beginning. Pharmaceutical company Johnson & Johnson is one of the four companies that have developed a vaccine.
"The best thing we can do to stop the virus from affecting more people is to follow the given guidelines: wash your hands, keep social distance and wear a mask," Kim said. "I hope you can contribute to your community by doing your part to stop the spread."