Humans of Chantilly: Haerin So
What is the issue you are trying to fix and why is it so important?
"One problem with our political system today is gerrymandering: when district lines are drawn so that politicians pick their voters, when it should be the other way around. It impacts everyone, as it diminishes voting power and often discriminates [against] certain populations."
What brought your attention to this issue?
"I became interested in the redistricting conversation through joining FairMapsVA as a Young Fellow out of curiosity."
How are you going about fixing this issue?
"Last year, as a Young Fellow for FairMapsVA, I was able to work on the grassroots advocacy campaign and get voters to urge their legislators to vote 'yes' in the Virginia General Assembly. Now that Amendment 1 is up for a public vote, this year as the Young Fellows Program Coordinator, I've been able to work directly on voter outreach to vote 'yes' on [Amendment] 1. Amendment 1 is an amendment to the Virginia Constitution, establishing a citizen-led bipartisan commission to draw fair maps. It will prevent gerrymandering because citizens have an equal voice in the redistricting process. We have a team of high schoolers across the entire Commonwealth of Virginia and have worked on social media, text-banking, Letters to the Editors, and outreach."
What is the opposition you are facing? Why do they not want to fix this issue?
"Unfortunately, our opposition is the Virginia Democratic Party, which has taken an official stance against the amendment. It's an explicit attempt of power grabbing; the Democrats were in favor of the amendment until they gained [a] majority in the General Assembly. They are arguing this constitutional amendment is not comprehensive enough, when it actually is a historically comprehensive redistricting effort that must pass in order to ensure no partisan gerrymandering for years and generations to come."
About the Writer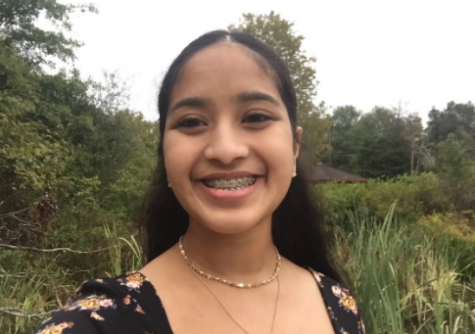 Thirtha Poruthikode Unnivelan, Staff Writer
Thirtha is in her senior year of high school, and this is her first year working for the Purple Tide. She enjoys reading LGBTQ+ literature, painting farm...