College basketball continues despite COVID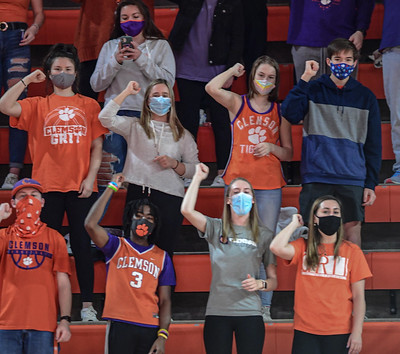 The new season for National Collegiate Athletic Association (NCAA) basketball kicked off in late November, following the cancellation of March Madness, the largest college basketball tournament. The National Basketball Association (NBA) also was forced to suspend its regular season in March, a month early, due to COVID-19, finishing up the season in late July.
"I think the NCAA will handle the new season cautiously, with not as many games on the schedule as normal," senior Sophie Pavlech said. "[They will] be readily available to offer athletes COVID-19 tests if there are any suspicions of the virus."
To ensure the safety of both players and staff, the NCAA established a return-to-sport guideline along with guidelines for game day operations. Despite this, many people remained concerned on whether these preparations would be thorough enough, especially in comparison to nation organizations.
"I do not think that this season will run as smoothly as the NBA season, as the funding is not as high, meaning resources are limited," Pavlech said. "I think it will run okay, but not as well as the pro level."
This sentiment seems to be pretty popular, with organizations such as TIME magazine even arguing that the season should be cancelled since it's unfair to the participants. Unlike national leagues, college sports don't pay their players, meaning these players are playing with similar risks and lower rewards. Also, since many campuses are closed during this time, a lot of these players are leaving their homes to take part in games.
"You can't put college kids in a bubble, cases will pop up, and kids will have to quarantine," math teacher Craig Primus said. "I wouldn't mind if the NCAA looked into a possible bubble, or bubbles, for the tournament though."
This causes a fear of putting these students in danger, with cases increasing steadily across the country, as well as the increased risk involved in travelling and the extensive personnel necessary in conducting games. Though no games have been cancelled so far, many games, as well as team activities have been postponed due to COVID-19.
In an early game this season Keyontae Johnson, star player of the University of Florida basketball team collapsed on court. After the game was finalized he was diagnosed with heart inflammation, though he, along with other members of the Florida team, had previously tested positive for COVID-19. Johnson is now expected to sit out for the rest of the season.
Despite this, the NCAA shows no signs of ending this season anytime soon, already releasing a schedule for the 2021 March Madness tournament. The tournament officially begins on March 18, with all teams socially distanced in a shared hotel in Indianapolis. 
"I know all the college athletes have so much fire and passion in them that they want to play so badly," Pavlech said. "I believe that just the fact that these athletes can play again will give the season an extra kick of excitement since they have not been able to play recently. i think they'll play with their hearts out!"