Saying Goodbye to Frank Tranfa!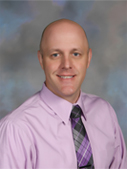 Subschool 5's Assistant Principal, Frank Tranfa has been a part of the community for eight years. Tranfa has been working with kids with disabilities and helping them succeed throughout his career. Tranfa has worked at the school as special education department chair and assistant principal in the Comprehensive ED Services since 2007.
He will be continuing his passion of administration and working with kids by becoming the principal of Burke School. Burke School is a public day school program serving students with special need from grades six to eight. Each student at the school has an IEP, or individualized education program, so they are more prepared to succeed in high school.
"I'm excited about meeting all the kids there and providing my direction and putting my influence into my own school," Frank Tranfa said.
A big change between Chantilly High School and Burke School is that Burke is much smaller because it is middle school, thus creating a whole new environment.
"Middle schoolers don't act like high schoolers," Tranfa said.
Tranfa has spent most of his career in high schools and this change will affect his lifestyle.
"It will would be strange not having extracurricular activities such as sports and performing arts," Tranfa said.
Tranfa has created a close bond with the staff of this school.
"I'm going to miss the people, the kids and the staff," Tranfa said. "Mrs. Johnson and I have known each other for almost 20 years, so I'll miss her quite a bit."
His humor, honesty, and skills will be greatly missed.