LGBTQ+ community strides for more queer friendliness
Pride month is celebrated every June, to honor the 1969 Stonewall uprising in Manhattan, which was the turning point for the Gay Liberation Movement in the United States. President Bill Clinton officially recognized Gay and Lesbian Pride month in 1999 and 2000. In this month, millions of people across the globe, including Chantilly, acknowledge the accomplishments and the impact the LGBTQ+ community has had on the world. 
LGBTQ+ activism and inclusion at CHS
Student activists and members of the Gender Sexuality Alliance (GSA) club have been working to make queer/LGBTQ+ students feel more included at school.
"At least at Chantilly, I feel like LGBTQ+ acceptance from teachers and staff have gone up a bit," junior Natalie Snevely said. "To me, there seems to be a want by the staff to try to be more inclusive and open to LGBTQ+ people."
While many students have also been pushing for change, teachers have been taking steps to include the LGBTQ+ community. Recently, all staff in Fairfax County Public Schools were required to take training sessions between the months of March and June concerning the treatment of LGBTQ+ students as a result of FCPS Regulation 2603. This was created in order to better support gender-expansive and transgender students as well as address recent court cases about discrimination against the LGBTQ+ community. 
"[The training] was clear, informative and direct, especially for teachers who may not be familiar with the LGBTQ+ community," GSA club sponsor Evan Ayars said.
The training covered a basic understanding of pronouns, state rules regulations and procedures for staff to follow and support transgender students who are transitioning. There was an emphasis placed on using a student's correct pronouns and chosen names in order to create a more welcoming and safe environment.
GSA members plan to include a JEDI lesson for teachers, a news segment about pride month and then showcase artwork by queer student artists by hanging them around school during June. 
"We've been pushing for LGBTQ+ representation in history and in Family Life Education to really help educate others," Snevely said. "I am also the lead organizer for this year's pride 'events,' where we focus on awareness of LGBTQ+ people at the school."
TV shows represent more LGBTQ+ characters
Over the past year, both queer representation and topic shows like "Pose" and "Queer Eye" have become more mainstream. For example, according to TeenVogue and Advocate, Jules from HBO Max's hit show "Euphoria" is transgender and Cazzie from Netflix's "Atypical" identifies as queer.
"In the past, queer representation wasn't permitted on television at all, [and] LGBTQ+ characters were portrayed in negative and harmfully stereotypical manners," junior Eva Brandon said. "More recently, there have been many more instances in which queer characters were shown to be more [realistic]."
In the past, queer coded characters in children's shows like HIM from "The Powerpuff Girls," Scar from "The Lion King" and Ursala from "The Little Mermaid" were depicted as evil, comedic villains. Today, due to the creation of characters like Jules and Cazzie, the portrayal of LGBTQ+ people is more realistic and provides more exposure to different sexualities and gender identities. 
Furthermore, LGBTQ+ characters have been introduced to children's cartoons such as "She-Ra and the Princess of Power" and "The Owl House." LGBTQ+ characters in cartoons help introduce children to the idea of queer relationships and encourage them to not only be accepting of others, but that it is normal to be different and accept their identity.
Additionally, the film industry has created movies displaying peoples' challenges when they come to terms with their sexuality. "Moonlight" is a popular coming of age story about a young  African American man who progresses through the stages of childhood, adolescence and young adulthood, while trying to figure out his sexual identity. In 2017, "Moonlight" won an Academy Award for Best Picture in 2017 and was acclaimed for challenging the stereotypes of gay men, by portraying the main character as more traditionally masculine.
Queer influencers impact younger audiences 
On social media platforms such as Instagram, YouTube and TikTok, LGBTQ+ influencers have been on the rise in recent years. Many influencers and celebrities like Elliot Page and Billy Porter have become more comfortable with sharing their sexuality and gender identity creating a platform for millions of fans. Tyler Oakley is one of the first openly gay YouTubers to attract a major following of seven million, and uses his platform to openly talk about his sexuality and inspires others to embrace their true selves. 
Influencers opening up with their sexuality and gender identity has an impact on the youth as many fans are young and impressionable, and so it opens them up to the possibility of being a part of LGBTQ+ community. According to Every Queer, looking up to someone who is comfortable with sharing their own personal experiences of sexual and gender orientation creates a safer space for the younger generation to feel comfortable with their own sexual and gender orientation. 
"I think it's wonderful that kids are being exposed to more diversity and respect at a young age and are able to grow up with positive influences from many different walks of life," Brandon said. 
Fashion industry opens up gateway for LGBTQ+ community 
The fashion and modeling industry have been criticized for excluding plus-sized, non-white and queer people. However, over time many popular models have come out as queer, such as Cara Develivigne, a renowned actress and runway model who came out as pansexual in 2020. Additionally, the modeling industry has begun to include transgender models. According to Coulture, fashion designer Yves Saint Laurent has helped change how masculinity and femininity are represented in fashion by popularizing the concept of women in menswear. Over the course of his 40 year career, Laurent revolutionized fashion by incorporating masculine silhouettes and garments into women's clothing and creating the first tuxedo designed specifically for women. 
"With this change in fashion, more people, no matter what their identity is, are starting to feel more empowered to dress in ways that they are personally happy with, [even if] they go against preconceived societal standards," Brandon said. 
According to Coulture, people who identify as genderfluid or non-binary often struggle with finding correctly- fitting clothing, as most retail stores lack gender-neutral clothing. Having renowned luxury fashion brands create gender-neutral clothing lines is a major step towards making gender-neutral clothing more mainstream.  
Music industry offers bigger platform for queer artists 
Despite the music industry's notoriety for being largely heteronormative and lacking queer representation, trailblazing artists that are a part of the LGBTQ+ community have made their mark on the music industry and are rising in prominence.
For example, indie singer girl in red creates music that revolves around her experiences as a woman-loving-woman . She has over 11 million monthly listeners on Spotify, and her hit songs, "i wanna be your girlfriend" and "we fell in love in october," were certified gold by the Recording Industry Association of America. 
Popular artist Tyler the Creator has also combated the stereotype of rappers in the music industry as he opens up about his sexuality in his album "Flower Boy". According to Bates, Tyler revealed his feelings of his own same-sex attraction and embracing his feminine side, Queer audiences having a song to relate to about the frustration and anxiety associated with non-normative sexual and gender identities offers a platform of expression for people struggling with the same issues. 
Throughout the years, the acceptance of the LGBTQ+ community has risen as a result of all the different ways society has worked to normalize relationships and gender identities outside of the cisgender, heterosexual norm. Whether progress is being made in various industries at the global level or here in our own Fairfax county,  the LGBTQ+ community has increasingly found its way to be represented and make their voices heard, which is why Pride Month is there to recognize those accomplishments. 
"There has been a lot more positive LGBTQ+ representation shown recently," Brandon said. "Our community has made it much safer and less stigmatized for people to openly identify with and express their sexual and romantic orientations." 
Leave a Comment
Donate to The Purple Tide
Your donation will support the student journalists of Chantilly High School. Your contribution will allow us to cover our printing and annual website hosting costs.
About the Contributors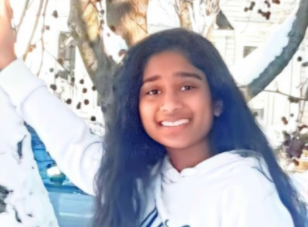 Anwita Suryadewara, Staff Writer
Anwita Suryadewara is a freshman in highschool. She plays the piano, guitar and the clarinet. She also loves running in her free time.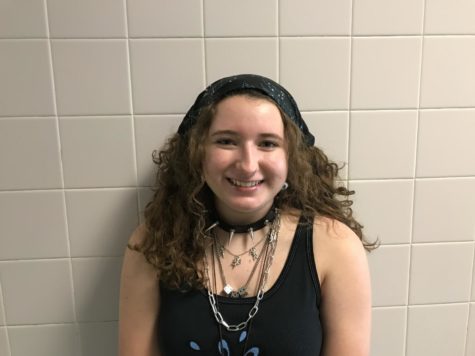 Blake Jocuns, Copy Editor
Blake Jocuns has been a part of The Purple Tide for four years and is now a senior. They are an avid volleyball player and are always striving to get better....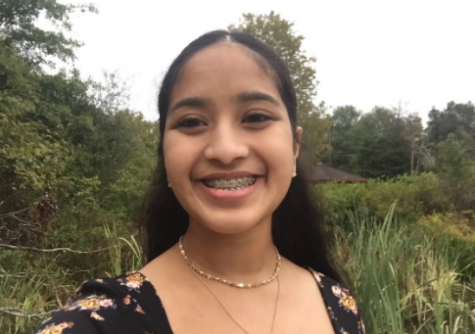 Thirtha Poruthikode Unnivelan, Staff Writer
Thirtha is in her senior year of high school, and this is her first year working for the Purple Tide. She enjoys reading LGBTQ+ literature, painting farm...