Best Buddies Club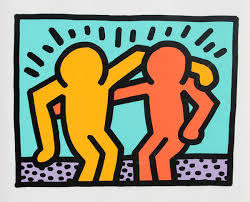 The long-lasting Best Buddies club has been active since the late 1990s. The club gathers students to engage in fun activities.
"The purpose of the club is to bring together all the students of Chantilly, not excluding anybody who's in Special Ed or the intellectually disabled, the emotionally disabled or the physically disabled so you can realize that everybody just [needs] a friend around," club sponsor and physics teacher Krysten Scheidler said.
The club meets once a month on Mondays in the cafeteria.
"We have food and play games every meetings," club president and senior Tara Weinstein said.
Besides regular club meetings every month, on Holidays, the club also has special events and activities.
"Around Halloween, we always go trick-or-treat to other teachers' room around the school," Scheidler said. "We make Christmas tree together and for Valentine we bake cookies,"
Best Buddies really attracts a lot of students for its fun yet rewarding activities.
"This is my first time at the club and it is really fun," sophomore Erin Reardon said. "I'll definitely continue to participate in it."
Not only is Best Buddies a great extracurricular activity that brings joy to the students with disabilities but it also teaches students about the value of friendship.