Katelyn's Creations: Fashion mixes with business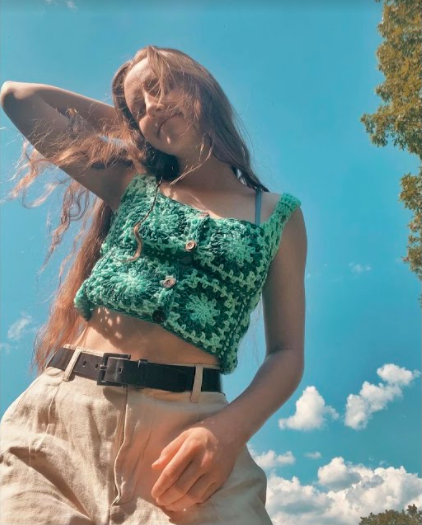 Selling crochet clothing and accessories, senior Katelyn Gallaher started her small business, Katelyn's Creations, at the start of the pandemic. The bright orange and yellow colors from her crochet sweaters coincide with popular fashion amongst teens in the area. 
"It all started just as a small hobby where I would make things for myself or friends," Gallaher said. "As I got more advanced and wore [my] pieces more, people asked if I'd [sell] them for profit, [so] I decided to create the actual business."
Creativity in fashion can be derived from several different muses, whether it's from fashion designers, influencers or popstars. Gallaher's initial interest in crochet peaked after witnessing celebrities sporting new artistic styles of clothing.  
"I was originally inspired by the famous Harry Styles sweater which was a very ambitious first crochet project," Gallaher said. "Completing it after around 70 hours of learning how to crochet, I felt the satisfaction of finishing, which is what became so addictive."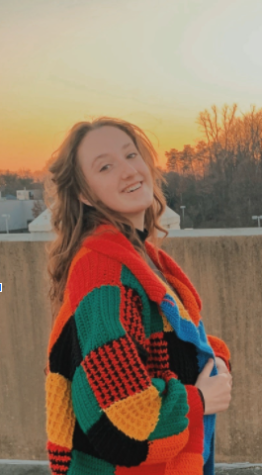 According to Investopedia, some of the biggest challenges facing small businesses are client dependence, fatigue, money management and balancing quality and growth. 
"The prices that I choose are the hardest part of it all because my biggest clientele are teens who are only in high school," Gallaher said. "When they order a sweater that costs $40 to make and 35 hours to produce, I am ultimately under paying myself." 
Another important factor to consider is finding the right balance 'between working long hours and business success.' Since crocheting sweaters is a time-consuming endeavor, Gallaher utilizes her time as effectively as possible so she can also focus on school and other extracurriculars.  
"[The business] is really difficult because it's a lot to juggle, but I try to do my homework at school when I have free time in class," Gallaher said. "When I don't have homework, I bring my crochet items to school so I can work on [orders]. I work whenever I have a spare minute."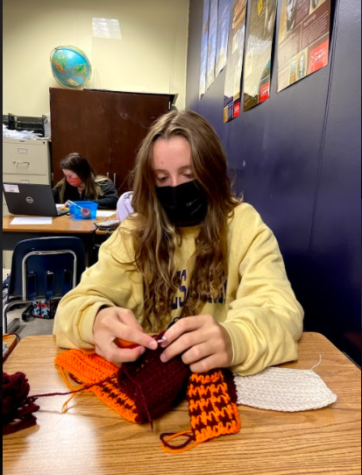 For more information on Katelyn's Creations, check out the Instagram page, @katelyns._creations, and fill out the form in the bio. 
"If it is ordering a product or following the Instagram [page], any and all support is greatly appreciated," Gallaher said.