Scary cute Halloween costume ideas: students create unique outfits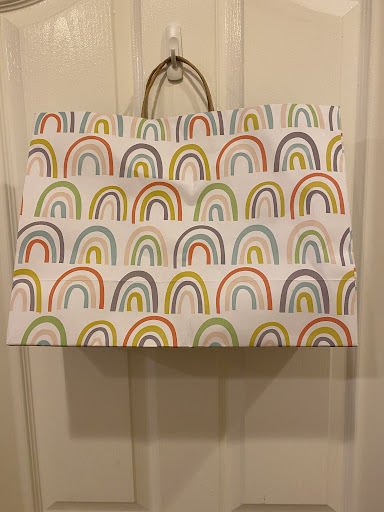 As the season of spooks, scares, tricks and treats rolls around, costumes and candy make an appearance once again. However, juggling Halloween preparation with busy schedules can be stressful. Here are five hassle-free Halloween costumes to parade in on October 31.
Pretty Present 
To make this Christmas-spirited costume, cut out the bottom of a large gift bag so it can be draped over the body. Additionally, cut out arm holes on either side of the bag, to be able to collect candy easily.
"The costume was not hard to make it all," sophomore Sahi Balguri said. "I had all the supplies at home, so it was very cost effective. I definitely got a lot of compliments on it."
For a final touch, a bow or ribbon can be worn on the head. Additionally, place wrapping tissue inside the bag and pull a few pieces out to give it a more full appearance. 
"I topped it off with a fun red gift bow," Balguri said. "I used some bobby pins to secure it, and I was done. It was super easy and I would definitely recommend it."
Are you going trick-or-treating?
Sorry, there was an error loading this poll.
Beautiful Butterfly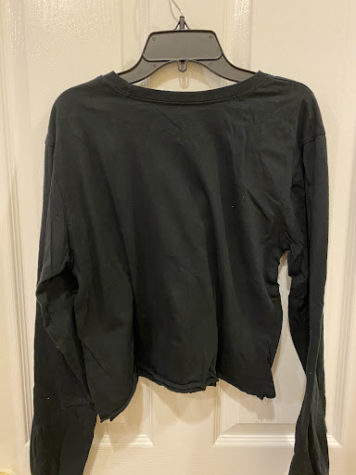 For those who want a more vibrant look, the butterfly costume is one option to consider. To mimic the appearance of this colorful insect, create two wings with white, orange and black felt.
 "Since it was fabric, it was easy to spread [out] like they were actual wings," junior Lydia Cha said. "The final touches were elastic bands to wrap around the shoulders and wrist."
This costume can be both attention-grabbing and easy on the wallet. 
"It was maybe less than $15 considering we already had the hot glue," Cha said.
Funky Farmer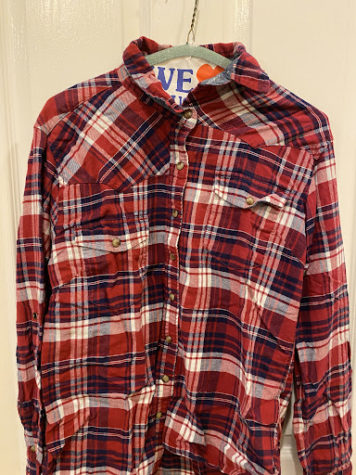 Looking for something casual yet traditional? Consider dressing up as a farmer. Only requiring a buttoned-up flannel paired with jeans or overalls, this Halloween attire can be unique to every individual. Any sort of shoes will work, but boots or work shoes will add more of a country flair. Enhance the outfit with a cowboy or straw hat to emphasize Southern roots.
Most, if not all components of this costume, can be found at department stores such as Walmart or Target for less than $10. To further complete the look, carry around a basket full of eggs, or, leave it empty to store candy in. 
Crazy Cat in the Hat Trio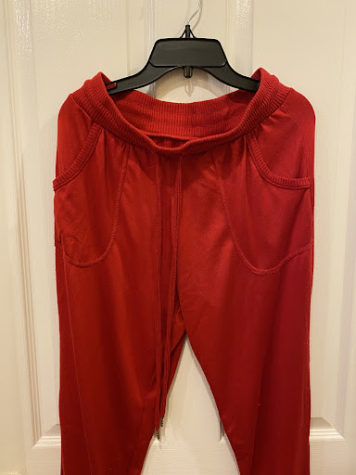 Designing Halloween costumes for multiple friends can be fun and unique by taking inspiration from famous groups in books, movies and TV shows. One idea is the iconic, mischievous group from Dr. Seuss' "Cat in the Hat." Two people impersonate Thing 1 and Thing 2, decked in a red long sleeved shirt, red sweatpants, face paint and a blue wig, while a third will dress up as the Cat in the Hat.
"It was super easy since I already had the clothes at home," junior Anwitha Sanivarapu said. "All I needed to do was print out a Thing 1 text from the internet and put on some white face paint to elongate my mouth."
The Cat in the Hat only requires a full-black outfit. To create the look of white fur on the stomach, hot-glue pom poms onto the center of the shirt. The hat can be made from scratch using styrofoam and different colored papers, or bought at Party City for $7.
"My friend that dressed as the Cat in the Hat was taller than the other two of us, so she was given the role," Sanivarapu said. "It was really fun trying to figure out how to create the shape of the hat in such little time."
Risky Robber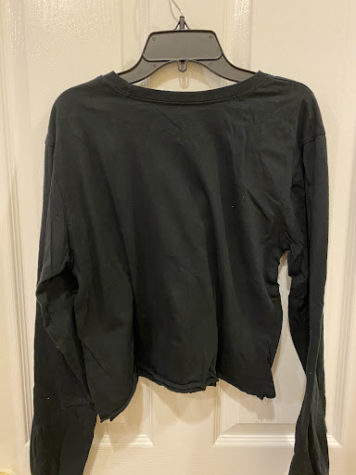 Dressing up as a robber is one idea for a suspicious and sinister costume. Wear either a black-and-white striped shirt, or go all black. 
A pillowcase can be used as the "loot" of the robber; sling it over the shoulder while roaming about on Halloween night. Use a pair of black tights or leggings as an eye mask by cutting off the top and making two holes. This accessory can easily be found at costume stores such as Party City and Spirit Halloween, as well.
In total, this costume should come out to a thrifty $5, max.