Review: South Asian novels become popular
"They're just like me!" When reading a novel, many want to have this reflection to connect with the character. However, finding books that represent people's culture can be difficult, as many cultures have certain traditions and customs that only those who practice can truly understand. 
"South Asians do not get as much attention as they should," sophomore Maina Yedla said. "Not enough people are educated about them and their culture."
Through platforms like Tiktok and Instagram, South Asian books are rising in popularity. Readers enjoy these books, especially Indian Americans, who appreciate representation that they can relate to. Ranging from action to fiction to romance, these three books have flairs of South Asian spice.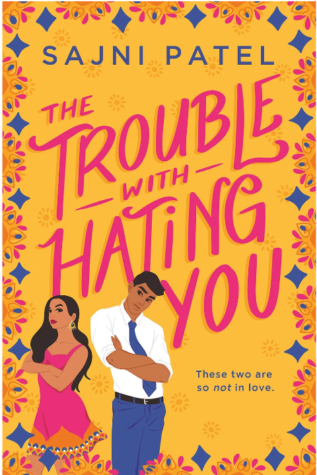 "The Trouble with Hating You" by Sajni Patel 
Those who adore the "haters to lovers" trope will relish this book. Liya Thakkar, an opinionated and strong-willed engineer, resists an arranged marriage—a custom in many South Asian families—to a hotshot lawyer Jay Shah. Both have complicated pasts that aren't exposed at first, but later, they dive deeper into each other's reason for their arrogance and personality and eventually—fall in love.
"I would recommend this book to anyone who struggles with finding a relationship with their culture as it talks about the different aspects that students can relate to," junior Sanjhi Kesarwani said.   
Although "The Trouble with Hating You"  goes into rich character development, it struggles in captivating the reader from the start, as it prolongs the plot by discussing the community's problems rather than what is going on in the world of Thakkar. However, it soon becomes impossible to put down because of tense conflicts between Shah and Thakkar. There are bits of South Indian references scattered throughout the book, allowing readers to relate to Thakkar's and Shah's experiences. 
"Rising Like a Storm" by Tanaz Bhathena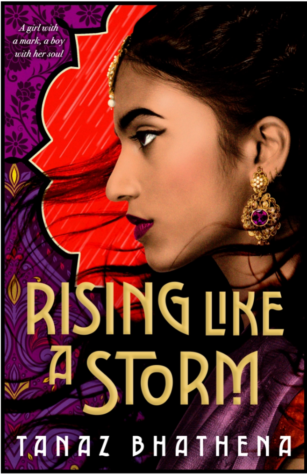 Set in medieval India, this story brings to light the different aspects of Indian culture from architecture to morals and much more. Power couple Cavas and Gul take on the challenge of protecting their kingdom, Ambar, from the new, oppressive queen. However, Cavas is taken prisoner and the responsibilities of training their armies and fighting for their land falls to Gul. She must navigate through these challenges while being safe, so that she doesn't risk the future of Ambar. 
Following Gul and her adventure, the perseverance she needs to achieve her goal is evident and inspirational. The book also displays the beautiful features of ancient India by providing specific details about society and the environment. Overall, the book is a hit for those needing a surge of willpower to attain their goals.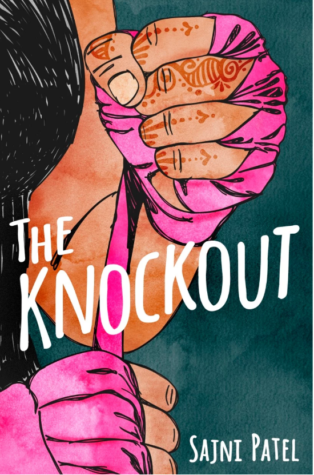 "The Knockout" by Sajni Patel
Kareena Thakkar, a daring young woman, finds her way through a closed-minded Indian society that disapproves of her setting off to the Olympics as a Muay Thai fighter. In a South Asian society, many women aren't allowed to play sports, let alone one where a woman has to fight like Thakkar's. She must overcome harsh comments, push aside her love interest and connect with her culture to focus on her training and goal to win the Olympics. 
Many will find her story inspiring, as she goes against the status quo. This enjoyable story invokes one's sense of determination and strong will to attain their dreams. This book shows the navigation on understanding relationships with parents and understanding why society has such a strong influence on them.
While there are a limited number of South Asian books in the CHS library, these books can be checked out in the Chantilly Regional Public Library. 
"I believe these books are perfect for South Asian representation because they explore South Asian culture," Kesarwani said. "By displaying more of these books along with other books from different cultures, we will be able to diversify reading at school."
Leave a Comment
Donate to The Purple Tide
Your donation will support the student journalists of Chantilly High School. Your contribution will allow us to cover our printing and annual website hosting costs.
About the Contributor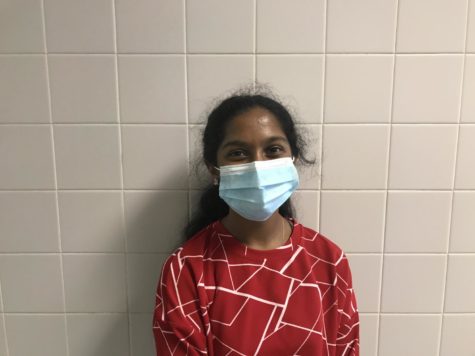 Nithya Muthukumar, News Editor
Nithya is a junior and this is her second year on the Purple Tide. She is heavily involved in Debate, Red Cross and the Writing Center. Outside of school,...