Cozy concoctions: fall treats to spice up this season
As the weather gets colder and the leaves turn vibrant hues of red and orange, restaurants and cafes alike quickly follow suit to stock their menus with fall-inspired items.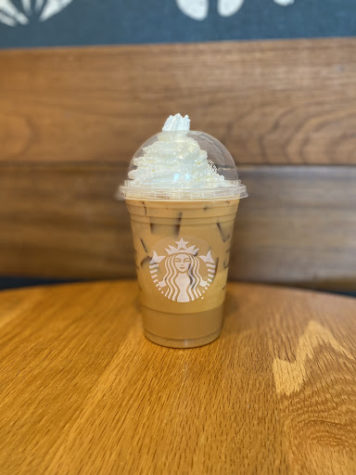 Starbucks celebrates with Pumpkin Spice Latte
A steaming latte with a dollop of pumpkin syrup, espresso, creamy milk, whipped cream and a dash of pumpkin spice seasoning, the famous pumpkin spice latte returns to Starbucks menus until the end of November. Like many other Starbucks drinks, the pumpkin spice latte can easily be altered to a customer's preferences, making it a popular option among Starbucks fanatics. 
"The most popular drink is the pumpkin spice latte," Starbucks employee and junior Shreya Narayanan said. "Many people get it, and it has the option to be either hot or cold, so it is very versatile."
For non-coffee drinkers, the pumpkin spice frappuccino is a substitute. The frappuccino features a different blend of spices with an added chill and many of the same ingredients as the pumpkin spice latte. 
A pair to these spicy autumnal drinks, Starbucks offers fall baked goods such as pumpkin scones and pumpkin cream cheese muffins.
"My favorite food item is the pumpkin scone," Narayanan said. "[The pastry] is topped with a sweet icing that is really good."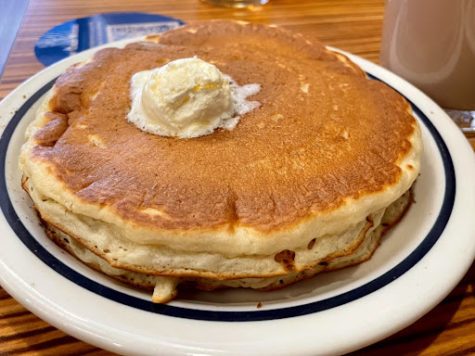 IHOP: International House of Pumpkin, not just pancakes
Wasting no time, IHOP introduced its three limited edition fall-themed pancakes. Available in a short or full stack, the pumpkin spice pancakes are made with real pumpkin and seasonal spices. Topped with creamy whipped cream, these pancakes are the healthiest option out of the entire stack.
"The pumpkin spice pancakes are so tasty," sophomore Dishitha Dhakshin said. "I got them with my family one morning, and it was a fun seasonal alternative to the usual pumpkin latte." 
The other two stacks of fall pancakes featured include the Reese's Pieces and Caramel Apple A La mode pancakes. The Apple A La Mode pancakes, a new and trendy addition, are created in the hands of an eight year-old chef. An apple cinnamon compote, caramel sauce and vanilla ice cream cover fluffy buttermilk pancakes. To support local children's charities, IHOP donates $1 for every Apple A La Mode pancake order.
"This was my first year going [to IHOP] during the fall season," Dhakshin said. "I definitely recommend it because there are so many new flavors this year."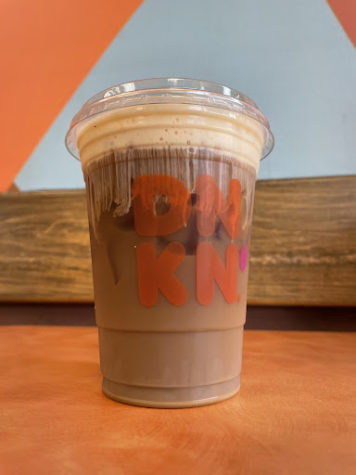 Dunkin' Donuts: America runs on Pumpkin Cream Cold Brew
The fast food chain features six fall-themed treats, offering unique drinks such as the Pumpkin Cream Cold Brew, Pumpkin Spice Signature Latte and Apple Cranberry Dunkin' Refresher.
"The Pumpkin Cream Cold Brew, made with a pumpkin flavor swirl, topped with the new Pumpkin Cream Cold foam and finished with a sprinkle of cinnamon sugar is one of my favorite drinks," sophomore Kaitlyn Tarry said. "It features warm hints of spices like cinnamon, cloves and nutmeg which really highlight the fall weather."
Accompaniments to the coffee include the Pumpkin Donut and Apple Cider Donut. The pumpkin donut, topped with white icing and sweet streusel crumbs, is a finish to a frosty fall day. Not to be outdone, the Apple Cider Donut tossed in cinnamon sugar comes in both munchkin and normal size donut options.
"I love fall so much," Tarry said. "Dunkin' has really delicious fall treats."
On top of these three featured fall-treats, chains like Cheesecake Factory, Krispy Kreme, McDonalds, Dairy Queen, Panera Bread and more offer their own versions of seasonal items. Ranging from Pumpkin Pecan Cheesecakes to Autumn Squash Soup, these treats could "pumpkin" spice up people's day.