Power up: teenagers' impact demonstrates need to embrace their ideas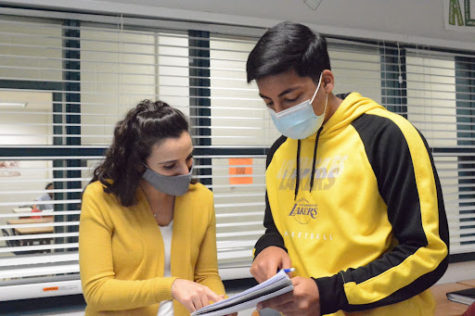 US Open tennis champion, millionaire entrepreneur, Emmy nominee…The list of accomplishments goes on. Since the turn of the century, more and more teenagers have been finding success in various fields, leaving a positive impact across the globe. Nevertheless, their ideas are often minimized or disregarded due to one number: their age. If society can learn to fully embrace teens' achievements despite their age, our future could flourish in ideas, innovation and success. 
According to Psychology Today, adolescents feel more valued when adults listen to their ideas and concerns. Interest in their opinions teaches teens to speak up and advocate for themselves. 
"[When adults listen to my ideas as a teenager], it feels nice because I am acknowledged," junior Joyce Yang said. "It's nice to have people to talk to and bounce ideas off of."
Some adults may be dismissive of embracing teens as individuals due to their lack of experience. However, the accomplishments of some teens this past year disprove this belief. 
At the age of 18, US Open tennis tournament champion Emma Radacanu defeated two top-10 seeded players this past season, both of whom are older than 20. Furthermore, in the championship match, she played 19-year-old Leylah Fernandez.
In Sept., 15 year-old actress Mckenna Grace was nominated for an Emmy for Outstanding Guest Actress in a Drama Series. She was recognized for her role as Esther Keyes in "The Handmaid's Tale", a sexual assault survivor who endures the challenges of a teenager in an arranged marriage. Grace has received praise for her impactful depiction of this serious role and while she didn't take home the award, she made history by being the first ever youth nominee in a guest acting category.
Another example of teenage success is the creation of the company Me & The Bees. After creating the brand at age 5, now 17 year-old Mikaila Ulmer runs this company, which sells lemonade in over 1,500 stores nationwide. Over the past few years, her efforts have been rewarded with a distribution deal from Whole Foods worth $11 million, according to The Penny Hoarder.  
"[These successes] inspire me to do more and to try to make an impact," freshman Kurshat Muhammet said. "[They show me] that I can also impact people that I care about."
These teenagers' achievements demonstrate why teens should be heard: their ideas can be just as successful as adults' and should not be discredited due to a lack of experience or young age. In fact, the successes of these teens on a large scale demonstrate the insistent need for fresh and innovative ideas and strategy.
Additionally, these successes demonstrate the need for open conversations between adults and adolescents, as they can foster growth and advocacy. According to Raising Children, strong relationships between adults and teens can help with emotional support and security, which helps teens fulfill responsibilities and tasks.
"[It's important for adults to listen to teenagers] because teenagers deal with a lot of issues that other teens can't help them with," Muhammet said. "It's important for adults to come in and help with issues that they might have experienced before."
However, this practice needs to go both ways. Teens can learn from adults, and for communication to be the most effective, teens should be open to listening to parents, teachers and other adults. 
"Solid communication is the foundation for any healthy relationship and I think as adults, we have more experience with difficult situations," counselor Alice Whitener said. "If they feel comfortable, [teenagers should] take the first step with reaching out and saying that they're struggling."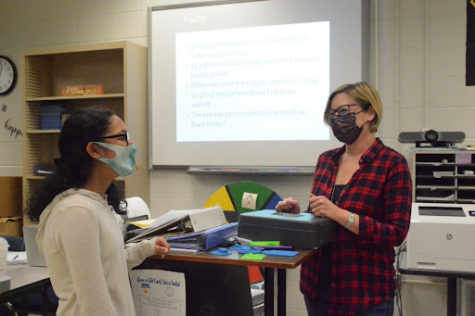 When teens ask for help, the practice of listening to them can be first applied to an educational environment. Listening to students' ideas promotes better student-staff working relationships, thus a more positive school environment, which is why embracing teens' concerns and ideas is beneficial for adolescents and adults alike.
"We know professionally that students who have a positive relationship with at least one adult in the building do better in school, have improved mental health and their willingness to come to school improves," Whitener said. "[Listening to teens] saves a lot of misunderstanding and time and gives students more confidence to know that [they] have someone who has their back, [which is why positive teen-adult] working relationships [are important]."