Please speak more slowly, I'm not a native speaker
Imagine yourself in a foreign land, timidly asking questions in a language that is not your native tongue, while the people around you never seem to consider the hardship you might be going through. 
This is the situation I found myself in when I joined CHS at the end of September. Even after learning English for more than 10 years, I found my language proficiency was not enough to fully support me at school. For the first few weeks, I struggled to process my classes and stumbled over my words until I finally mustered the courage to express my confusion.
I am not the only one coping with this. According to the CHS school profile, 6.21% of students in this school year are English learners, meaning that there are almost 200 students like me who are dealing with the challenges of being a non-native-speaking student.
"In [my home country], we only have really basic English classes," senior Lisa Brown, who transferred from Japan her freshman year, said. "So I had a really hard time understanding teachers [and] what I was learning."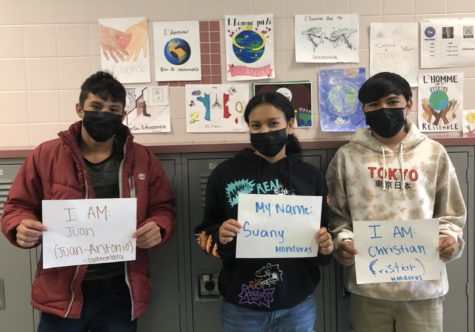 English for Speakers of Other Languages (ESOL) is a program offered to help non-native-speaking students build their English skills such as basic grammar, as teachers of regular classes may assume that all students have a solid understanding of the English language structure.
"You have to build up the background information for [the English learners] to start," ESOL teacher Tatiana Goldovsky said. "If there is no [background], there is nothing to put your hook on."
Even with sufficient English proficiency, there are still cultural challenges awaiting non-native-speaking students when they leave the safe haven provided by their ESOL peers. For me, it was struggling to be a part of people's conversations and watching in confusion as all of my classmates started talking about memes I could not understand. It was not my awkwardness that depressed me afterward: it was the sudden realization of what being an outsider feels like.
From social media trends to daily habits that most of my American peers wouldn't think twice about, there are always details that make non-native-speaking students notice that they are different.
"One thing I was surprised about [when I first got here] was the bathroom pass," Brown said. "[I couldn't understand] why I needed a pass to go to the bathroom. I think that's what it's like to be different."
To help non-native-speaking students adapt, the ESOL peer tutoring club was created to provide academic, social and emotional support by starting a conversation between native and non-native-speaking students.
The club is also a great place for non-native-speaking students to lean on each other and talk about the mutual challenges they are all facing. Even though all my American friends are very friendly, talking to people who understand what I'm going through is what really gives me a boost because it helps me feel not so alone anymore.
"A lot of the kids who are coming went through the process themselves a few years ago," Goldovsky said. "They know how it feels."
Both native-speaking students and teachers need to realize that people are struggling to adjust to the new environment and need help. There are many ways to help non-native-speaking students feel more at home, such as learning the correct pronunciation of their names and showing more patience by speaking slowly. 
"
[Show you are] supporting them and don't judge them, because [judging them] is the worst thing to do.
— senior and co-secretary of the ESOL peer tutoring club Meghana Bhave
"[Show you are] supporting them and don't judge them," senior and co-secretary of the ESOL peer tutoring club Meghana Bhave said. "Because [judging them] is the worst thing to do."
It is completely normal for non-native-speaking students to undergo confusion and stress. Talking about it with trusted family members, friends or teachers definitely helps. My counselor has supported me a lot by simply listening to me. She's helped me realize that there are people willing to lend a hand to those of us who are struggling, and, more importantly, that it is alright to seek help.
Speaking with other non-native-speaking students has also been inspirational. As they shared how it becomes easier with time, I began to see my own progress too: receiving better grades, participating in school activities and stepping out of my comfort zone to befriend people. Adjusting to a new environment is no easy task, but I am very glad to say for myself that it's not so hard anymore. I believe everything will continue to get better now that I know I am not alone in this, and neither is anyone else trudging down the same road with me.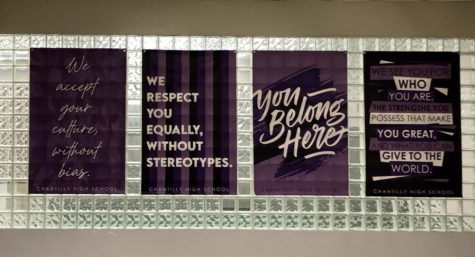 "Everything was totally new when I came here, but I managed through [and] was able to experience things I couldn't have in Japan," Brown said. "Just be yourself. Have fun in what you are doing and it will be just fine."