MARVELous enough? Favorite MCU films explained
From "Iron Man" to "Eternals," the ever-expanding Marvel Cinematic Universe (MCU) has captivated international and local audiences alike. According to Statista, Marvel is the highest-grossing film franchise of all time. In addition to the 26 existing films, Marvel has announced 20 upcoming projects estimated to release in the next three years. Memorabilia is not lacking around the school. 
While waiting for new projects, fans can find the entire MCU filmography on Disney+. In a cafeteria poll conducted on Nov. 8, 52 students revealed their favorite films are "Thor: Ragnarok," "Black Panther" and "Black Widow."
'Thor: Ragnarok': comedic redemption of God of Thunder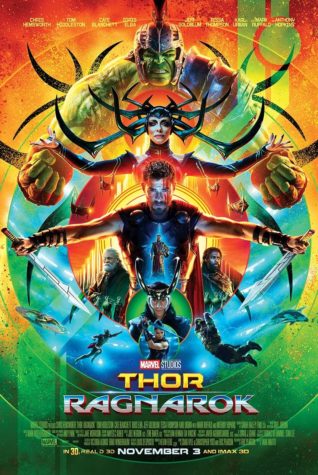 Directed by Academy Award Winner Taika Waititi, "Thor: Ragnarok" follows Asgardian God of Thunder Thor (Chris Hemsworth) in his quest to prevent Ragnarok, the prophesied destruction of Asgard, from his vengeful older sister Hela (Cate Blanchett). Fighting alongside him is Bruce Banner (Mark Ruffalo), Thor's deceptive brother Loki (Tom Hiddleston) and a Valkyrie (Tessa Thompson).
"The plot [of 'Thor: Ragnarok'] is a lot better than the first and second 'Thor' [movies] and so is the character development of Loki," senior Rachel Bliss said. "Also, the soundtrack is really good. It fit really well with the movie, and I personally loved when Thunderstruck by ACDC played during the bridge battle."  
"Thor: Ragnarok" is praised for its wit, comedy, character combinations and self-awareness. The movie pokes fun at the absurdity of Thor's character while delivering an action-packed film experience. For example, the film begins with Thor captured by the fire demon Surtur who is explaining how he will destroy Asgard. Instead of panicking, Thor jokes about how the chain holding him up needs to move to face the demon before they can begin connecting. 
The next installment, "Thor: Love and Thunder," is set to release on July 8, 2022. The film will bring back Jane Foster (Natalie Portman) from her last official appearance in "Thor: The Dark World," as well as introduce a new villain, Gore the God Butcher (Christain Bale). 
'Black Panther': new era for Marvel 
In February 2018, "Black Panther" premiered in theaters across the globe, later becoming the first superhero film nominated for Best Picture at the Oscars. Directed by Ryan Coogler, "Black Panther" was the first MCU installment to feature a Black protagonist.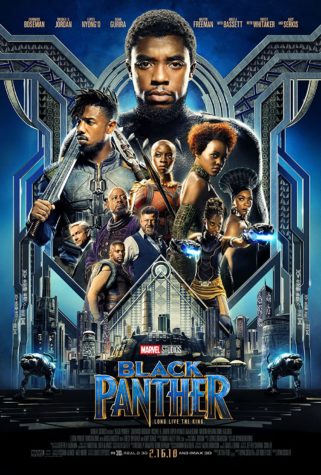 The film follows T'Challa (Chadwick Boseman) who inherited the throne of Wakanda, a secretly technologically advanced nation, following the death of his father. The conflict chronicles the clash of ideals between Killmonger (Micheal B. Jordan), another contender for the Wakandan throne who believes Wakanda should use its technological prowess to help people of color by sending vibranium weapons to operatives around the world, and T'Challa, the acting Black Panther who does not want to enter Wakanda into a worldwide conflict.
"I feel like once you've seen [a Marvel movie], you've seen all of them," junior Vikas Nanduri said. "[But 'Black Panther'] is an actual movie with a plot and character development, unlike all the other Marvel movies. The plot is appealing [because] the villain was actually compelling and I felt like it made sense as to why he wanted to do [certain things]."
Chadwick Boseman's tragic passing in 2020 was heartbreaking for many fans. Still, many look forward to "Black Panther: Wakanda Forever," coming out on Nov. 11, 2022. 
'Black Widow:' final farewell to Natasha Romanoff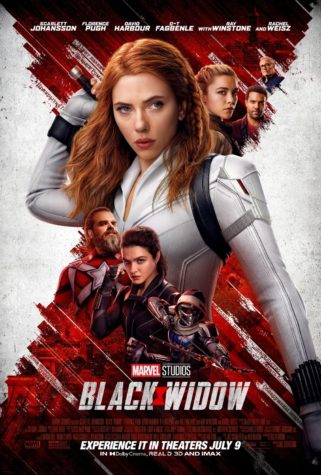 Marvel's first theatrical release following the onset of the pandemic was a Scarlet Johansson-led and Cate Shortland-directed spy flick, "Black Widow." The film follows Natasha Romanoff on the run in the aftermath of the events of "Captain America: Civil War." Natasha defeats the Red Room, the organization that trains Black Widows, with the help of Yelena Belova (Florence Pugh), Natasha's once-pretend Ohioan sister and their "parents." 
Following her death in "Avengers: Endgame," fans eagerly waited for a final glimpse at Natasha Romanoff.
"I love how the movie gave us a backstory and origin of Black Widow, which fit her character so well and helped us understand why her character was the way she was and acted the way she acted," freshman Jiji Matthews said. "Everything about this movie, from the flawless camerawork to the beautifully executed fight scenes, was perfect and exactly what the MCU needed."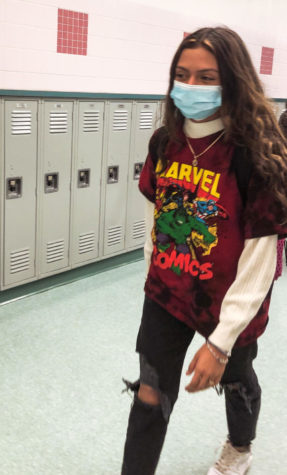 The MCU's treatment of Black Widow has often been a subject of contention among fans, according to Vox. Some say Black Widow was not given the screen time or depth she deserved. 
"['Black Widow'] should have [been released] a lot sooner, considering how she was one of the biggest characters in the MCU and some smaller male characters like Ant-Man, for example, were getting their own movies," Matthews said. "Needless to say, [though], the acting was incredible. [Johansson] and Florence Pugh were able to express such raw and beautiful emotions." 
While Natasha Romanoff is unlikely to return to the MCU, Yelena Belova is featured on the TV series "Hawkeye," now streaming on Disney+. 
The existing MCU films laid the foundation for the future success of the franchise. With so many projects to come, Marvel fans are sure to have a steady stream of content for the next few years. "The Eternals" came out in November. The first season of "Hawkeye" is now streaming on Disney+. "Spider-Man: No Way Home" will come out in theatres on Dec. 17. 
"Marvel always lives up to its name," senior Ames Kweon said. "That's why I'm looking forward to watching what they do next."