Review: Genshin Impact rises to the top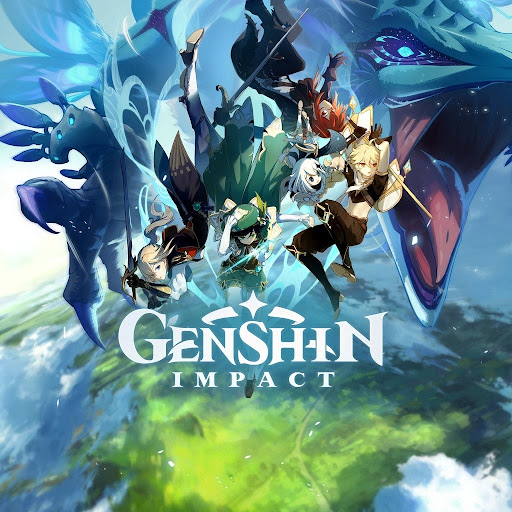 Winner of the 2021 Best Mobile Game Award, Genshin Impact has taken the video game industry by storm with its immersive storyline, open-world exploration and battle system using the elements. Developed by MiHoYo, its release marked the largest launch of a mobile role-playing game of all time, earning over $2 billion since its release on Sept. 28, 2020. 
"I really like the open-world aspect of it. The developers put a lot of effort into making the world look good," junior Jocelyn Zheng said. "I also like the uniqueness of every character—they each have their own backstory and playstyle."
The story takes place in the fantasy world of Teyvat, where the Traveler, the main character, has been forcibly sent after a hostile encounter with an unknown god, who separated them from their twin. In search of their lost sibling, the Traveler must journey through seven nations on a journey to challenge the gods and meet unique characters along the way. 
With a diverse cast of playable characters, players can experiment with different team compositions to create elemental reactions. Each character can cast skills with a unique element. Certain reactions can amplify damage to opponents through applying these elements. Some examples include melt, swirl and freeze, which can immobilize opponents when combining hydro and cryo elements.
"The fighting mechanics in Genshin are probably some of the most simple and fun mechanics in any game I have played," senior Jackson Nivera said. "The levels of complexity that each character can bring lets you experiment with different play styles. Each character brings something unique to the system."
Additionally, the game appeals to a global audience with its diversity of regions. Many of the soundtracks explore folk music and culture from Europe and Asia. In addition, certain soundtracks feature prominent orchestras such as the London Philharmonic Orchestra and the Shanghai Symphony Orchestra. Overall, the professional, authentic musical expression is highly praised for enhancing the story gameplay.
"The music in the game is an essential part of the experience," Zheng said. "When I hear a certain soundtrack, I remember the countless hours I spent exploring the region."
"
The fighting mechanics in Genshin are probably some of the most simple and fun mechanics in any game I have played."
— senior Jackson Nivera
Genshin Impact is free to play and monetized through gacha events such as limited-time event banners, in which players spend in-game currency to obtain certain characters. Although there is usually a 0.6% chance of rolling a five-star character or weapon, the pity system guarantees players of getting one upon reaching 90 rolls. 
Several in-game opportunities events allow free-to-play players to gain more rolls, which gives them a better chance to obtain high-rarity characters. However, some criticize the expensive gacha mechanics as unfair to free-to-play players, as they might not have the time and money to get the characters they want.
"The RNG, the [luck-based] part of the game, can be annoying," junior Ilanchezhian Palpandian said. "It takes a long time to save 90 rolls, so you can't get anything fast enough."
Others have noted the game's apparent lack of endgame content. For those who have finished exploring all available regions and completed the current story quests, the only content left is to farm for materials to maximize their team's damage output and leveling up characters. Alternatively, players can choose to attempt the Spiral Abyss, a special type of 12-floor domain that requires a high time investment to complete.
"You're basically just stuck farming artifacts and waiting for the next quests to drop," Palpandian said. "There's not much you can do, since most people have already gotten all stars in the Abyss."
Genshin Impact regularly releases major content every six weeks, such as a new map expansion or story quest. The three currently available regions, Mondsadt, Liyue and Inazuma, are based on Germany, China and Japan respectively. Enkanomiya is the latest region in the Inazuma region, released on Jan. 5. 
"I really like how each region is based on a different country," Zheng said. "The free-roam aspect of it is unlike that of any other game I've played."
Genshin Impact is available for free on mobile, PC, PS4 and PS5 consoles. Whether as a casual player or one who prefers the meta-game, the world of Teyvat is full of challenging quests and battles that are available to all Travelers.
 "I would recommend this game if you are willing to wait for the ability to see all of the game," Nivera said. "If you are willing to stick with it and deal with all of the gacha elements, then it's a fantastic game with hundreds of hours of content."