Sophomores and juniors take PSAT/NMSQT test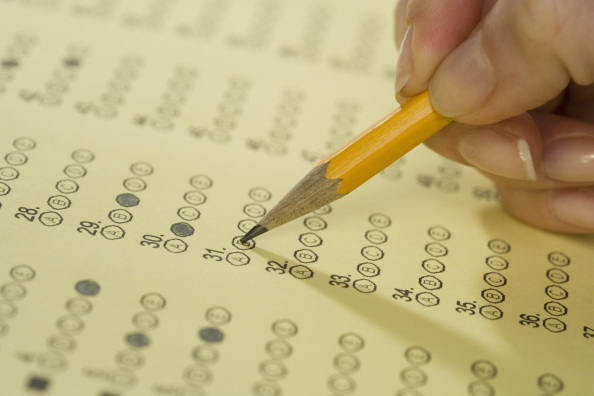 Yesterday morning, the student body was formally tested on a variety of academic subjects, including mathematics and grammar, by way of the PSAT/NMSQT tests. "PSAT/NMSQT" stands for Preliminary SAT/National Merit Scholarship Qualifying Test, but since even the two joined acronyms are a mouthful, it became known colloquially as the PSAT.
Format and guidelines for the test were nothing new for most students. "It has two reading sections, two math sections – which are 25 minutes each – and there's a 30 minute writing section, but there's no essay; it's all multiple choice," assessment coach Caitlin Franks said.
Nearly all students prepare for standardized tests, although not all staff members felt this was necessary for the PSAT/NMSQT.
"In my opinion students do not need to prepare for the PSAT; it's supposed to be based on your current level of knowledge, and anything you've done [in previous coursework] should be enough preparation," Franks said the day before the test.
This view differed from those of several students in the days leading up to the test.
"[I've studied] around 15 minutes each day, but [the night before the test] I'll probably get out my practice book and read over it for an hour," sophomore Justin Hall said.
Additionally, some were devoted to even more studying.
"Three hours a day […]  I study," sophomore Zain Saleem said yesterday.
Anxiety regarding the test and its format ranged significantly. Hall guessed the test would be "easy," while Saleem predicted, somewhat jokingly, that it would be "the hardest thing [he had] ever done" in his life. Following testing, however, Saleem found the assessment  "easy."
As the school populace awaited yesterday's PSAT/NMSQT testing, different students showed different methods of preparation, if they chose to prepare at all.