Super Bowl snacks: tasty bites to fill stomachs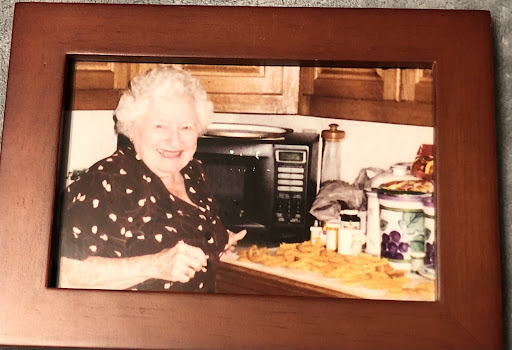 A day where many often cheer on a team, watch Super Bowl commercials, enjoy half-time shows… and eat game-day snacks — Super Bowl Sunday. As Feb. 13 approaches, classic comfort foods can't go wrong, but there are also many creative recipes that can wow the crowds. Three Super Bowl snacks in particular are fun foods to nourish spirited fans through the big game.
Cheese Straws
Using simple ingredients, this recipe is a classic for many families. Mix 30 ounces of  shredded sharp Cheddar cheese and two sticks of softened butter together and in a separate bowl, sift four cups of all-purpose flour. Next, season the flour with ⅛ teaspoon of black pepper, red chili flakes and cayenne powder, and add a dash of garlic powder and salt. Gradually add it to the cheese mixture, whipping it with an electric mixer. Lastly, pipe out the straws in long rows on a baking sheet and bake at 325 degrees for 20 minutes or until the straws are golden and crispy.
"My favorite [Super Bowl snack] are cheese straws which are like spicy cheese crackers," freshman John Powers said. "It's different every time because we don't know the exact recipe [since] my great grandmother made the recipe, and she taught my grandma and mom to make it. It's just eyeballing, which makes it taste so good."
Spinach and Artichoke Dip
A mix of cream cheese, mayonnaise, cheese, artichoke, spinach and seasonings, this dip is a unique game-day snack. First, boil one cup of chopped spinach and one and a half cups of artichoke in one cup of water until tender and drain. Next, discard the excess liquid. Heat six ounces of cream cheese in the microwave until hot and soft. Stir in ¼ cup sour cream, ¼ cup mayonnaise, ½ teaspoon red chili flakes, ¼ teaspoon salt, ¼ teaspoon garlic powder to the prepared cream cheese. Plate in a serving bowl and serve warm. 
"[Spinach and artichoke dip] is a really easy but a very tasty game-day snack," sophomore Anushka Paudyal said. "My family and I make it every Super Bowl, and it's a big hit among our friends and family. We serve it with tortilla chips or crostinis, and it's a perfect [form of] chips and dip that's different from the usual."
Mac and Cheese
For a more sit-down meal during the Super Bowl, a flavorful mac and cheese is the way to go.
"For the Super Bowl, my family and I make mac and cheese, chicken wings, nachos and cookies," sophomore Lidya Beniyam said. "[But] my favorite dish is the mac and cheese since it is different from most others. We bake it with a bread crumb layer for crunchiness." 
The ingredients needed are ½ stick of unsalted butter, four tablespoons of all-purpose flour, two cups milk, two cups grated sharp Cheddar cheese, ½ cup breadcrumbs, one pound of macaroni and a dash of salt to prepare the dish. To start the dish, melt butter, milk and cheese over high heat till the cheese sauce melts. Add cooked and drained macaroni and mix thoroughly with the cheese sauce. In a casserole dish, start with a layer of macaroni, and then top with a layer of cheese and butter. Repeat till the pan is filled to the top. Top with a mixture of breadcrumbs and butter, place in the oven for 350 degrees, and by the end, a crispy, crunchy bread crumb layer should coat the pasta.
"It takes about 40 minutes to cook, but it's totally worth the wait," Beniyam said. "I would definitely recommend people to make this dish with a side of mashed potatoes. To me, that combination is amazing."