Reading recs, reviews: TikTok introduces a world of new books to students
With over 1 billion users worldwide per TikTok Newsroom, video-sharing app TikTok is a hub for gaming broadcasts, makeup tutorials and dance challenges galore. However, the platform is also home to a community of authors, influencers and book lovers bound by a shared love of reading known aptly as "BookTok." As of March 2, #BookTok stands at 41.9 million views.
"I joined BookTok [in] 2020 because that's when everyone started going on social media more [since] we were in lockdown," junior Brianna Edwards said. "My first impression [was] that I really, really liked it. I still do, because it's a great place to learn more about books, especially if you don't have much of a presence in libraries [and] don't look for books on your own."
Although several books have been showcased on the platform over the years, there are a few titles that have captured BookTokers' hearts in particular. Ranging in genre from psychological thriller to dark fantasy to contemporary fiction, these three books have racked up thousands of recommendations, reviews and other such posts.
"We Were Liars" by E. Lockhart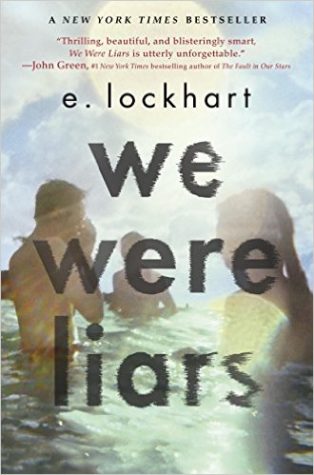 This suspenseful novel follows Cadence Sinclair, a teenager grappling with a head injury that's left her with a spotty memory, as she comes to terms with "the accident" on her grandfather's private island that left her damaged. As Cadence recounts each summer she's spent on the island with her picture-perfect family, the true circumstances of her injury gradually come to light.
"I first saw a BookToker [advertise this book]," junior Lucy Sherrier said. "I think they mentioned some mystery and romance, and I [thought], 'if they like it, I'll like it.' A month later, I went to Barnes & Noble, saw the book and was like, 'I'm getting it right now.' I finished it in three days."
"We Were Liars" has been praised by BookTokers primarily for its beachy aesthetic, intricate prose and ending plot twist capable of "emotional destruction." 
"The book resonates a lot because it [touches on] mental health, and, [with Cadence's] aunts fighting over money, you learn how family works too," co-president of Readers Club and senior Ky Huynh said. "It's a lot to process in one book, but each chapter kind of recognizes each of those things."
"The Cruel Prince" by Holly Black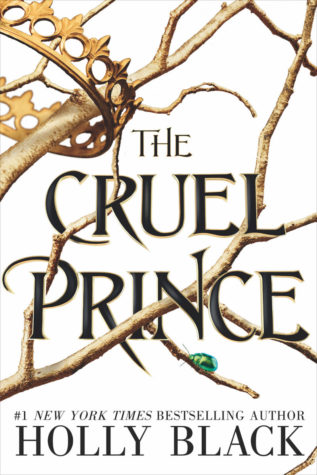 Set in Faerie, a mystical land populated by magical creatures and human beings alike, this story details the exploits of mortal Jude Duarte as she strives to fit in with the glitz and glamor of the High Court. The first of Black's "The Folk of the Air" trilogy, the novel focuses heavily on Jude's relationship with Fae prince Cardan Greenbriar, who starts out as one of her greatest adversaries.
"I was looking at enemies-to-lovers book recommendations [on TikTok], and I clicked on the first video I saw," sophomore Kaydence Greene said. "The [last book] in the video was 'The Cruel Prince,' [which] I thought sounded interesting and had a really pretty cover—I'm a sucker for the aesthetic. I did some research, and then I got it."
Packed with political intrigue, magic and romance, a scroll of #TheCruelPrince on TikTok shows that the book is especially popular with users for its supernatural storyline, structure and setting.
"When I read the first page, I got sucked in because the worldbuilding is so beautiful," Greene said. "There were giant frogs hopping through the grass [and] toxic mushrooms that could kill Jude but [that] Cardan ate as a snack because he was a fairy. It just progressively got [better from there]."
"It Ends with Us" by Colleen Hoover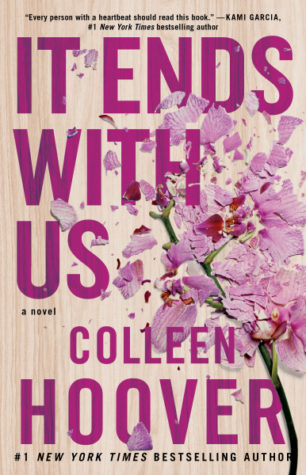 This novel features Lily Bloom, owner of a quaint flower shop, as she falls in love with dreamy surgeon Ryle Kincaid. Although their romance begins innocently enough, things go south for Lily when she encounters a past lover, Atlas Corrigan, and realizes that Ryle has skeletons in his closet that threaten the stability of their relationship.
"In November, [I saw] a video telling me to read the book and how it 'destroyed' the [creator]," Edwards said. "All the comments were going crazy over the book, so I decided it would be a good read. It's a rollercoaster. I think I was sobbing through the book because it was just wrecking me."
"It Ends with Us" has spawned discourse about domestic violence and unhealthy relationship dynamics, given the tumultuous nature of Lily and Ryle's life together. Author Colleen Hoover has even discussed some of her choices in writing the book on TikTok.
"People might think [the book] is overrated," Edwards said. "The way it's written is somewhat like Wattpad, but I think the message about domestic abuse and why women return to their abusers is so good. I think everyone can learn something from this book, whether it's women or men, because even women can be abusers sometimes."
Other books popularized by TikTok include "The Song of Achilles" by Madeline Miller, "The Seven Husbands of Evelyn Hugo" by Taylor Jenkins Reid and "Six of Crows" by Leigh Bardugo.
"It shows you what kind of [books] there are, and that way you can determine what you like and what you don't like," Greene said. "Plus, you don't have to buy a book that you won't like because someone already has a recommendation. Someone already has a summary of the book."