Climb into action: Hikers give insight to best spots in the area
With the hint of spring in the air, experienced outdoorsmen and casual nature-lovers can look forward to making the most of the warming weather in forests and parks with family or friends. Virginia is host to over 2,0000 hiking spots, varying in difficulty and terrain. However, students have a few favorites that they choose to frequent. 
Flatlick Stream Valley Park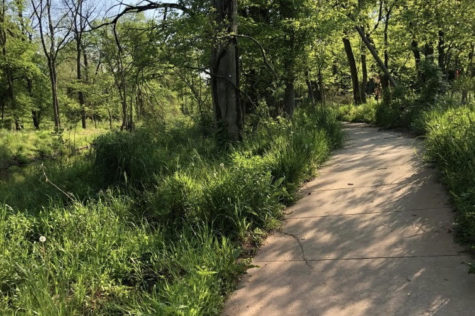 Aspiring hikers looking to avoid the more rugged trails for their first experiences might opt for Flatlick Stream Valley Park, a park which features short trails for those who aren't accustomed to high elevation gain or trekking the wilderness to enjoy. Located in Chantilly, near Walney Road, Flatlick offers a balance between experiencing nature and not having to go too far off the path to view it. 
"It's my favorite spot because it's right behind my house and has some beautiful canopies and an abundance of wildlife," senior Nancy Melgar said. "It's enjoyable because it's uneven terrain; there are many twists, turns and hills. It really makes me feel like I'm on an adventure." 
Flatlick Stream Valley Park is a small, lightly forested park that includes paved trails that feature views of creeks and ponds. Throughout the park, nature can be viewed on a leisurely half-mile trail called Flatlick trail, which has light elevation gain and variety in terrain.
"I would recommend wearing pants that cover your skin, something breathable, a sweater in case it gets cool and bringing water," Melgar said. "There are a lot of plants, so you want to be cautious of [them] rubbing on you."
Flatlick Stream Valley Park is open all hours of the day and requires no fee to visit.  
Great Falls National Park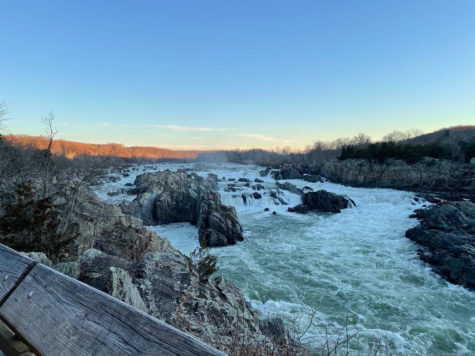 While short hikes may be appealing to some, for those looking to spend a whole day hiking and exploring nature, Great Falls National Park may be the ideal choice. 
With one entrance located in Great Falls, Virginia, the park boasts over 800 acres of mostly forested areas, with trails running along or near the Potomac River, which separates the Maryland and Virginia sides of the park. 
The Virginia side of the park has six main trails, which vary in difficulty but are mostly moderate. Some trails, like River Trail and Difficult Run, involve rock climbing and steep elevation gain. Hikers can expect to see unobscured views of the rapids of the Potomac River, a wide range of wildlife and ancient forests.
"Hikes such as the Billy Goat Trail and the River Trail Loop are ones that cannot be forgotten, with stunning natural sights that made me curious to keep walking and soaking up my surroundings," junior Hannah Moghaddar said. "Great Falls has a quality to it that is welcoming and warm rather than barren and cold, and trails are filled with color and vibrance in practically every season."
Hiking Great falls requires an entrance fee, as it is a national park, but the prices vary depending on the type of vehicle one is bringing into the park. However, a year-long pass is available for a vehicle for $35 upon entering the park. Passes may be purchased on Great Falls' website or at the entrance gate of the park. 
"Every second of hiking on the Great Falls trails is filled with freedom, which is why I don't even feel like I am seriously exercising when I am hiking," Moghaddar said. "There is truly never a dull location in the park, and the views of foliage and waterfalls make them completely worthwhile."
Big Schloss – George Washington National Forest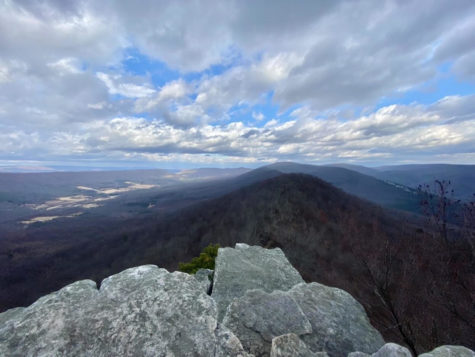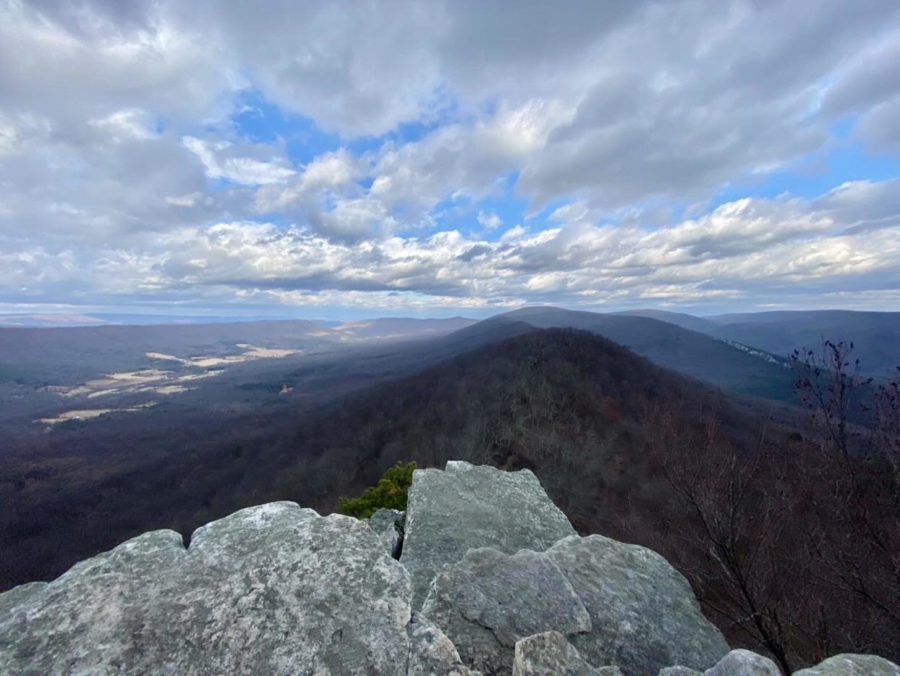 More experienced hikers willing to drive a good distance for a hike choose to brave the roughly one-hour-and-30-minute drive to the Big Schloss trail located in the George Washington National Forest. 
Big Schloss is a 4.4 mile-long trail with over 1,000 feet in elevation gain and opportunities for 360 degree views at certain peaks. It is rated as moderate difficulty by hiking services like AllTrails but does feature areas of steep inclines. 
"My favorite part of the hike was the 360 [degree] view once we reached the top," senior Connie Wang said. "I was totally in awe of how expansive the mountains were, and there weren't any guardrails on the rocks, so it felt really exhilarating being up there."
Schloss is a  heavily trafficked out-and-back trail, which means newcomers should be aware of possible back-ups in the trail as groups of hikers pass each other in opposite directions. This trail is free to hike and offers opportunities for expansive views on the way up the trail as well as at the top. 
"The sight from the top was definitely the most memorable, but the first view we saw—about a mile in once you hike up to the ridge—was super cool because you could see the whole valley below, [as well as] both Virginia and West Virginia," Wang said. 
Big Schloss is accessible to hikers year-round and is also dog friendly, as long as they are leashed.