Northern Virginia debates growth of data centers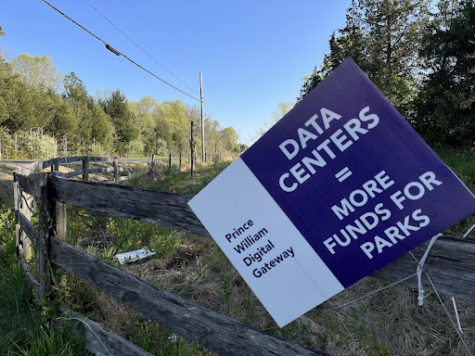 Known as the World's Data Center Capital, Northern Virginia (NoVA) contains 70% of the world's internet traffic. Not only is Virginia home to both the beginning of the internet and early online service providers such as AOL, but its importance to the U.S. technology industry has also grown in recent years as more and more data centers have been established in NoVA. As these centers have multiplied, however, concerns have emerged as to the consequences of further data center development.
"We think of the internet as being this amorphous thing, but it has infrastructure [with] real life, on-the-ground implications," Prince William Conservation Alliance (PWCA) Programs Director Ashley Studholme said.
The PWCA is one of the conservation organizations leading the effort to protect rural areas and national parks in NoVA from data center development. 
Data centers are large buildings that house servers, computer systems and storage systems that power the internet. Lucrative tax incentives offered by Virginia encourage companies to establish these centers in NoVA. The demand for data storage facilities has increased with rising internet usage, especially during the COVID-19 pandemic, when so many people were working and studying from home.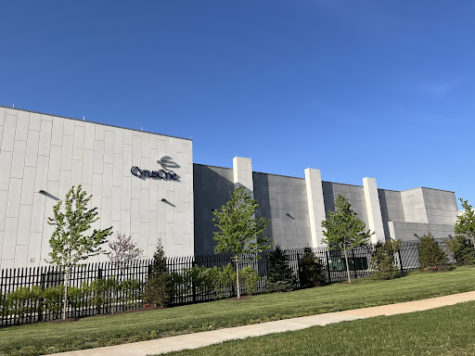 "[There are] definitely a lot of jobs related [to] data centers, so that's a pro," cybersecurity teacher Eun-joo Lee said. "I had a conference with Amazon Web Services (AWS) and they said they have many job opportunities and are willing to hire high school students without any degree." 
While data centers have brought tax revenue and jobs to NoVA, they have also raised issues, particularly among environmental advocates. Data centers require a large amount of water and energy to generate enough power to run them. According to NBC News, the average data center uses 3-5 million gallons of water per day.
"[With] data centers, [we're] talking about thousands of servers and supercomputers [that] generate massive heat," Lee said. "The fan is not enough, so they're using cooling systems that use a lot of water."
In addition, the expansion of data centers in NoVA threatens to encroach on sensitive environmental areas and historic sites. For example, the proposed Prince William Digital Corridor Project would allow a 2,100-acre corridor next to Manassas National Battlefield Park to be designated for data center development. According to the Washington Post, many feel the project would threaten the character of the historical site, which played an important role in two major battles of the American Civil War.
"We want to make sure that there are not going to be any impacts to our historic sites, [whether it's] the noise associated with data centers (a very low hum) or the visual impact of standing in the battlefield and looking out and seeing a major data center," Branch Chief of the Fairfax County Department of Planning and Development Kelly Atkinson said.
Data centers are noteworthy because of their size and energy usage, but controversies surrounding development in NoVA are not new. The Fairfax County Department of Planning and Development has asked Prince William County to reconsider the project because the Prince William Digital Corridor Project may lead to the destruction of wildlife, pollution of the water and other environmental consequences in the Occoquan Watershed, an area that Fairfax County has been fighting to preserve since the 1970s.
"Once things are developed, they're always developed," Studholme said. "Once it's gone, it's gone. Even if there is a demand, I think there still needs to be strategic planning to see if we really need that kind of growth or if we are forever changing the landscape for something that isn't even needed."
The most recent controversy involving the Prince William Digital Corridor Project marks a growing trend in Virginia as development encroaches on formerly rural areas and remaining green spaces. 
"[Fairfax County] is suburban, but we're getting increasingly more urban, and [with] the amount of acreage that these facilities need, there's just not that much area left," Atkinson said.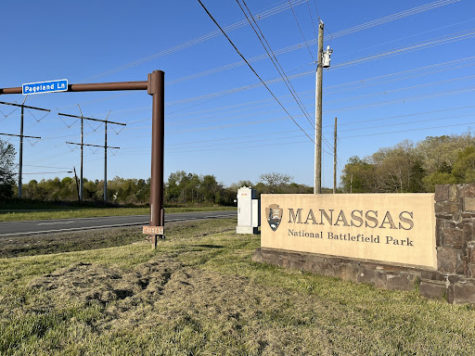 Counties in NoVA have outlined areas where it would be acceptable to have high density construction, but the Prince William Digital Corridor Project raises concerns because it would occupy an area currently designated as a rural area and an environmental resource. Advocates who have fought to preserve historic spaces and the environment in NoVA for future generations see the data centers as the latest threat to the area, as residential builders and businesses move to occupy the remaining parcels of undeveloped land in the area.
"I think knowing our history is important, and having places like Manassas Battlefield Park can tell many stories," Studholme said. "It's a very different experience reading about something and going to a place where historical events occurred."