Old club becomes rejuvenated, students find passion for fashion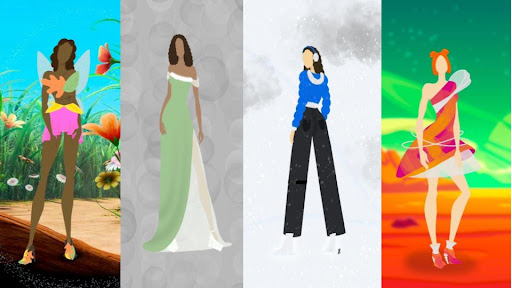 Wide leg pants, chunky loafers, hoodies under blazers and Y2K fashion, The Vou reports some of the top current fashion trends of 2022. These are some of the many fashion trends that will be taught to Fashion Club members.
The Fashion Club was created for students to learn about trends, incorporate personality into clothing and make clothes with freedom of design. It also gives students another expressive outlet in addition to social media.
"I brought Fashion Club back to Chantilly so people like me who are really into fashion can connect with their peers and learn more about the industry," senior Jaylin Price said.
This club started when the fashion design classes in Chantilly Academy were created in 2006 but slowly began to fade when fashion marketing was no longer in students' interests according to Marketing Education Teacher Karyn Jones. However, it has recently gained more popularity as students have begun attending Fairfax High School's fashion designs academy class and have decided to make it a club where people with similar interests can connect with their peers. 
"I am on the board of Fashion Club because I always wanted to start a side business for my love of fashion and create unique clothing pieces," senior Antonia Baafi said. 
Now that Fall is setting in, the club is beginning to incorporate seasonal spirit into their meetings to attract more members and keep them involved. They plan on serving coffee, hot chocolate and donuts while a guest speaker comes in to inform the club about their career in fashion.
"Changing the itinerary and introducing new activities helps keep students interested in the club," senior Shermeen Yousaf said. "Within all of our events at Fashion Club we strive to keep members engaged and we do so by differentiating things during each meeting."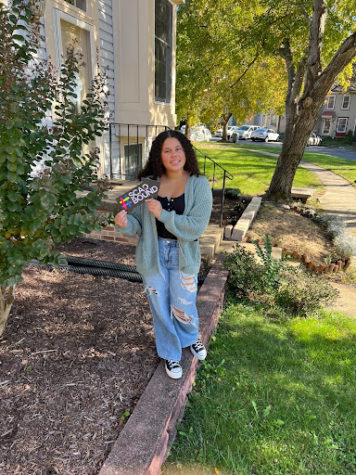 In the fall-themed parties, fall fashion trends will also be introduced and members will receive information about these popular items. Keeping up with current trends will allow Fashion Club to observe how fashion changes over periods of time or want to start finding a new wardrobe. Meetings will be focused on fall trends, till the beginning of winter.
"Some fall fashion trends that we will be exploring through October and November, are cargo jeans/pants, leather blazers and fall colors such as browns and oranges, long cardigans and knee high boots," Baafi said.
According to FashionModes, being aware of current trends has several benefits, some of which include creating a strong first impression, increasing confidence and even defining one's personality. 
Fashion Club meetings usually take place twice a month during Charger Time in the entrepreneurship classroom, room 566, but some also take place after school. Each meeting varies based on the topic of discussion and current event, but there will always be a slideshow presented of the daily schedule and what will be taught. 
"
I want this club to be in the hands of members who are devoted and will dedicate their time to the club."
— Senior Jaylin Price
By meeting bimonthly, Fashion Club board officials hope to present their members with more experience in fashion by asking them to sketch different pieces, incorporating a plethora of designs into each drawing. 
"I want this club to be in the hands of members who are devoted and will dedicate their time to the club," Price said. "I also want people in the club to have learned more about fashion than they already knew before."
Since the Fashion Club is being rejuvenated, it gives underclassmen many opportunities to discover new career possibilities and strengthen their fashion skills, some of which include designing, creativity and marketing. 
"I love this club because of the inclusivity and leadership we have towards others at CHS," Yousaf said. "I really love talking to the underclassmen during meetings and watching them design as well. Personally, I joined because I like admiring fashion and sometimes designing my own work."