CDramas see popularity with student body
Entering the popularization of Asian television internationally, most notable from Kdramas and Japanese anime, Chinese dramas (CDramas) have also been on the rise. Covering a variety of genres, ranging from highschool sweethearts to historical romance, CDramas provide a wide scope of shows to learn about Chinese culture.
"A Love So Beautiful"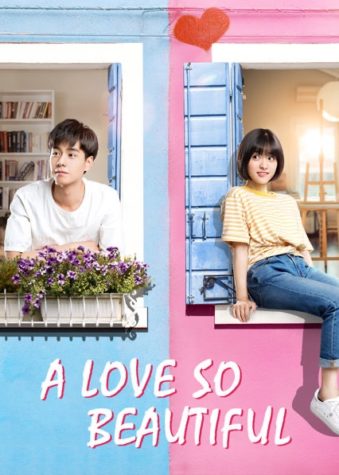 Adapted from a novel, the modern coming of age romantic drama "A Love So Beautiful" released in 2017. The drama starts out with two high school neighbors, Chen Xiaoxi, a happy-go-lucky aspiring artist who expresses her admiration for her classmate Jiang Chen, a reserved studious classmate who's popular among the student body. The two develop a romantic relationship as they navigate friendship, hardships and growth from high school and college to adult life.
"I think the show teaches a lot of life lessons about relationships and friendship dealt with while growing up and how it transitions to adulthood," sophomore Siyuan Guan said. "The characters are high schoolers, so seeing how the characters change as people do is pretty nostalgic thinking back on it."
This drama surpassed more than 37.3 million views on its online streams during its air in China. Not only a national success in China, it even garnered a South Korean remake released in 2020 after its surge in popularity, according to MyDramaList. 
Along with their fellow classmates, the show introduces many other likable characters as a part of the friend group, such as the funny Lu Yang, athletic and loyal Jing Xiao and Olympian swimmer Wo Bo Song.
"It's a silly and lighthearted series, but the characters are really fun and have good personalities," Guan said. "Although the second lead, Wu Bosong, has one-sided love for Chen Xiaoxi, he accepts his unreciprocated feelings because he wants the best for her. Not only do I think he's a great guy, but he has a strong character arc throughout the show."
"A Love So Beautiful" is currently available for streaming on Netflix and Rakuten Viki.
"Under the Power"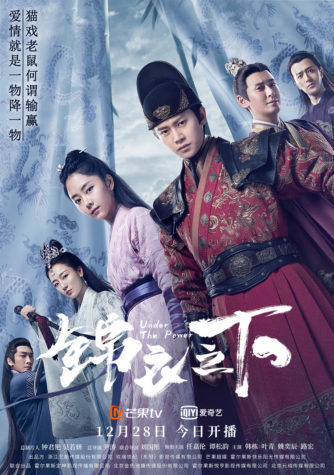 This historical romantic drama set in the Ming Dynasty features two detectives: Yuan Jin Xia, a genius female constable, who meets Lu Yi, a cold and disciplined high-ranking officer in the Jinyiwei—a part of the emperor's elite bodyguards. Although they don't have a friendly relationship, they are forced to solve a case together in which they have to find stolen government funds. But, as they spend more time together, they befriend one another and fall in love.
"Historical dramas sometimes contain romance, but they can also just be mainly focused on the plot," junior Cecilia Qi said. "The culture is very different from modern times, where men had long hair, and everyone wore 'dresses' that looked like long robes. Specifically wuxia and xianxia; wuxia dramas contain fighting with swords, while xianxia dramas contain a supernatural aspect that is basically 'magic.'"
As it is set in the 1500s, the show is also filled with action packed sword fighting, death and tragedy when Yuan Jia finds out her family was massacred by the Jinyiwei; this puts her at a dilemma, leaving her conflicted over whether she should choose revenge for her family or love.
"This show would be great if you want to see a sweet but bitter interaction between the characters," junior Yijia Sun said. "I like the character Lu Yi, because he is just very chill and caring towards Jinxia, and the plot is very dramatic in a way that it has lots of emotional and tearing moments."
"Under The Power" is currently available for streaming on Rakuten Viki.
"Love O2O"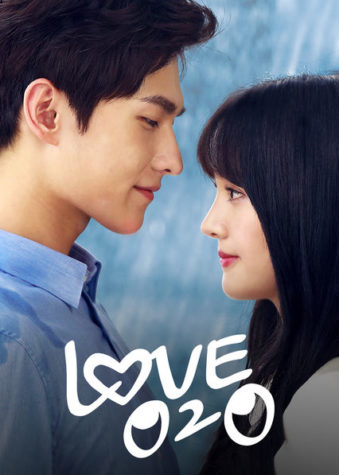 Airing in 2016, the modern drama with a tinge of fantasy, "Love O2O," is about two college students: top gaming player Xiao Nai and computer science major Bei Weiwei fall in love after meeting in an online roleplaying game. Besides romance, the game creation industry is wrapped into the plot, as this topic becomes more relevant throughout the drama. 
"This was one of the first CDramas I watched on my own, as all of my previous exposure to CDramas was from my mom," Qi said. "I really like this drama because it's just a pure, cute romance drama that makes me smile every time I watch it."
They play a video game called "A Chinese Ghost Story," and in order to complete certain quests, players need to find a partner and get married. Bei Weiwei's memorable presence in her gameplay leaves Xiao Nai falling in love and leaving him wanting to gain the dorky girl's attention in person.
"I will say, there are some clips that are considered cringey, but that's just the CDrama culture," Qi said. "As of right now, I have watched this drama around ten times, and I plan to revisit it in the future." 
"Love O2O"  is currently available for streaming on Netflix and Rakuten Viki.
Leave a Comment
Donate to The Purple Tide
Your donation will support the student journalists of Chantilly High School. Your contribution will allow us to cover our printing and annual website hosting costs.
About the Contributor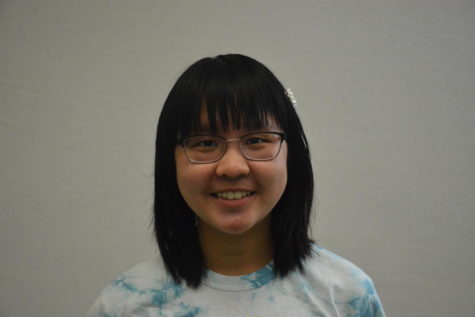 Rachel Neathery, Copy Editor
Rachel Neathery is a sophomore in her second year writing for The Purple Tide. She loves spending her time honing her passion in the arts, such as digital...