Review: indie artists create distinctive discographies
In the music industry, the word "independent" strikes a deeper chord than a mere lack of affiliation with a major label. Without a label enforcing marketability in their music, independent, or indie, artists are free from the constraints of appealing to widespread radio audiences, affording greater artistic freedom and fostering a growing visionary genre. 
Despite indie artists' creative control, with success in music recently ruled by the internet, they rely on social media and streaming services to secure a platform. However, small artists struggle to secure streams, as Spotify's algorithm tends to promote songs already popular among users with similar taste, according to Medium.    
"It's hard to discover new music, especially with TikTok and everything," senior Sam Massi said. "There's the mainstream music, and then there's the songs that get recommended, which are also really mainstream, so it's hard to get past that and get to local artists or indie artists."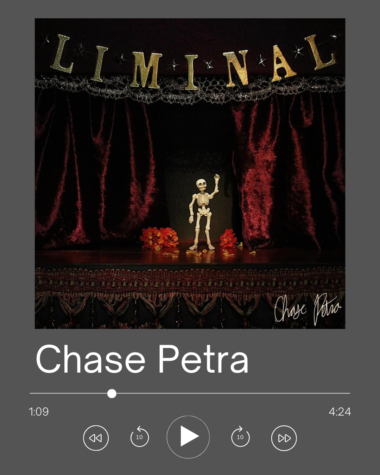 Relatable lyrics resonate with listeners – Chase Petra
Indie songwriters can acquire niche audiences with shared experiences by freely discussing raw, relatable topics. 2000s-pop-punk-inspired indie rock band Chase Petra's intricate, bitter lyrics delve into taboo themes of classism, misogyny and family trauma. 
Chase Petra was formed in 2018 by three Long Beach locals and friends. The band describes their sound as "quarter-life-crisis pop," brimming with angst reminiscent of Avril Lavigne and Paramore, according to Issuu, which evokes nostalgia in 2000s children. Top-streamed tracks from their 2019 debut album Liminal include Prologue and Contractual, cynical commentaries on the perils of coming of age. 
Massi discovered Chase Petra's music through Spotify's recommended songs feature, which suggests similar songs at the end of a user's playlist, a common method for discovering underground tracks. Massi's favorite Chase Petra song, "Monet Issues," discusses generational trauma and tense or distant parental relationships. Bold lyrical grievances are first underscored by driving acoustic guitar and drums, until a foreboding electric guitar solo fades to soft plucked notes as lyrics shift toward forgiveness. 
"The lyrics have a lot of meanings that are similar to things that I relate to, so they're close to home," Massi said. "I think that they're also just really poetic."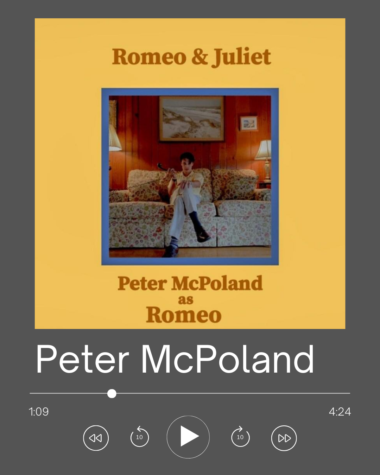 Identity adds unique notes – Peter McPoland
With countless rising artists vying to stand out and secure a platform, the indie genre is a breeding ground for individuality. From personal recordings of voices and sirens to anecdotal references to names and dates, McPoland's folk and rock infused indie pop is an authentic window to his personal experiences.  
McPoland first gained popularity on TikTok when he posted an acoustic cover of his song "Romeo & Juliet" that has since amassed 2.1 million views. The artist has earned over half a million followers on the platform and been signed to Columbia Records as a result of his popularity, according to Beyond the Stage. Having started his career without a label, McPoland's largely self-produced discography exemplifies deeply personal artistry.  
"Indie artists have to stay true to themselves and not conform to mainstream pop music," junior Nishmaya Gundapuneedi said. "Whether they change their style or really stick true to who they are impacts the music that they put out."                
Gundapuneedi is one of many fans of McPoland's initial hit "Romeo & Juliet." The song opens with a serene piano melody as McPoland croons the tale of an autobiographical modern-day Romeo's pining. Rock guitar and drum accompaniments build over two minutes before a sound byte of two bantering voices reciting the Shakespeare play concludes the track. 
"The first time I listened to it, I had an instant emotional connection to it," Gundapuneedi said. "I just love the lyrics and the way the song sounds."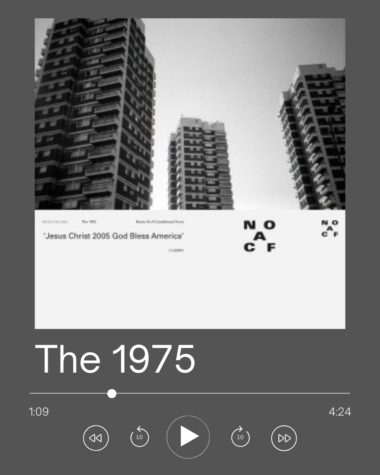 Versatile sound composed of fused genres – The 1975
In a genre characterized by nonconformity, some artists are able to garner more widespread acclaim for their distinctive styles. The 1975, loosely categorized as a pop rock band, has secured mainstream popularity over the past two decades while retaining their indie stylistic roots, with over 15 million monthly listeners according to Spotify. 
"I love their music because it combines a lot of different elements," senior Micaela O'Rourke said. "It takes some retro elements, with indie music, with a little bit of pop and a little bit of rock and fuses them all together."
O'Rourke highlights "Jesus Christ 2005 God Bless America," featuring fellow indie headliner Phoebe Bridgers as her favorite track of the band's famously verbose titles. The song's stripped-down production, with soft vocals and acoustic guitar, exemplifies one of the many components of The 1975's versatile style. 
"It's slow, but it's peaceful," O'Rourke said. "I really like listening to it if I'm driving home from something at night."
O'Rourke discovered The 1975 her freshman year when their song "If You're Too Shy (Let Me Know)" trended on TikTok, but the variety within the band's sound has positioned them as a long-term staple in her music library. The 1975 has long thrived on social media, initially earning virality on Tumblr as a symbol of 2010s alternative culture, per tag24. Frontman Matty Healy's controversial tradition of kissing audience members at the band's concerts has initiated a recent online resurgence for the band with the #the1975 amassing 2.2 billion views on TikTok.
"One of the biggest reasons why we have discovered other artists like Sarah Kinsley and Abigail Barlow is because they're huge on social media," O'Rourke said. "The biggest thing for a young indie artist is to be on social media, active and pushing their work to the public, and that will really help get their name out there."