Review: Book-to-film adaptations evoke mixed feelings in students, faculty
With over 25 movie adaptations released this year and more coming up, 2022 seems to be the year of book-to-film adaptations. From widely-popular "Bridgerton" surging to No. 1 on Netflix in a matter of days, to "The Lost Girls" with a 13% rating on Rotten Tomatoes, adaptations seem to be either a success or a flop. 
Among the many recent book-to-film adaptations, these three seemed to generate a lot of buzz.  
"The Summer I Turned Pretty" by Jenny Han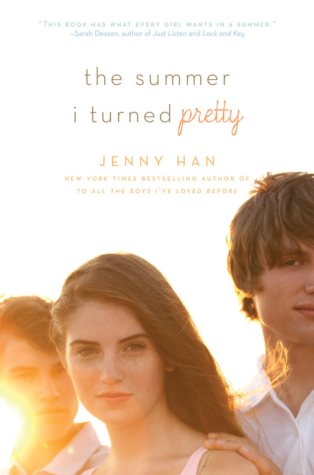 Executively produced by Jenny Han, "The Summer I Turned Pretty" stars Lola Tung as Belly, Gavin Casalegno as Jeremiah and Christopher Briney as Conrad. Centered around Belly Conklin, a 15-year-old hopeless romantic, as she visits her mother's best friend, Susanna, and her two sons, Conrad and Jeremiah, at their beach house every summer. Part of a trilogy, the first book focuses on Belly as she blossoms, finding herself in a love triangle between two brothers. 
"I think it was pretty cute," senior Sarah Garza said. "I like how it went in-depth with the stories. I liked the small details of them growing up. [Belly's] my favorite character. I think we could all relate to her. I'm friends with a lot of guys. So being constantly treated as the little kid or the girl, I always [have to] fight harder to be included in things."
The "Summer I Turned Pretty" was released as a series on June 17. The following weekend, it hit number one on Amazon Prime Video. #TheSummerITurnedPretty racked up over 1.3 billion views on TikTok as people raved about the show's casting, music choice, and plot. 
"It was different, but wasn't bad," Garza said. "[I liked] the tension [between] Conrad and Jeremiah and the emotion portrayed by all the characters." 
"Persuasion" by Jane Austen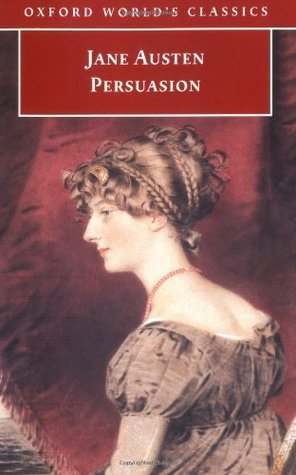 A popular and well-known novel, "Persuasion" follows Anne Elliot, a 27-year-old spinster, who had broken off her engagement to Captain Frederick Wentworth eight years before the beginning of the novel. When they reunite after a long time, the question of Anne Elliot's second chance at love arises.
"It is one of my favorite books," English teacher Lara Shackford said. "It's the last one that she wrote. I think it is the most mature take on love. [It] makes an argument about what it means to be human. Part of being human is being able to forgive not only others for their mistakes, but being able to forgive ourselves, which is even harder."
The 2022 Netflix adaptation of Persuasion was released on July 8. Directed by Carrie Cracknell, the movie stars Dakota Johnson as Anne Elliot and Cosmo Jarvis as Captain Wentworth. Although adapted from a widely-beloved novel, the recent film did not seem to have raving reviews, with only a 31% rating on Rotten Tomatoes. 
"I think it's an abomination," Shackford said. "It is, in no way, shape or form an adaptation that retains the spirit of the novel. It feels like they watered down the story [and] tried to make it more palatable to a modern audience."
"The School for Good and Evil" by Soman Chainani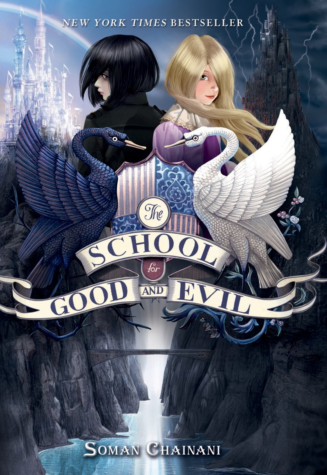 This popular young adult fantasy novel follows two best friends, Sophie and Agatha, as they are hand-picked for an infamous school: the School for Good and Evil. Sophie fully expects to be picked for the School for Good and Agatha, the School for Evil, but when they are placed into the "wrong" schools, it all seems like a terrible mistake. However, as the days go by, the girls have to wonder whether it was a mistake after all. 
"I really liked the books," junior Siri Chellapilla said, "I think it's very interesting because it takes these basic fairy tales that we've grown up with and gives them life; [it] makes them more modern."
The "School for Good and Evil" has sold more than 3.5 million copies and is releasing as a major motion picture on Netflix this  October. Directed by Paul Feig, the movie features Sofia Wylie as Agatha, Sophia Anne Caruso as Sophie, and many big names, including Michelle Yeoh, Kerry Washington and Cate Blanchett. Fans of the book seem thrilled about it coming to screen, while also hoping for the right portrayal of the characters. 
"I'm hoping that [the actors] are able to bring the joy and emotion of the characters through their body language," Chellapilla said, "I want the costumes to be in tip-top shape. I want the set to be over-decorated and just very glamorous."
"
"[The movies] reach an audience that the books may never have reached."
— Lara Shackford
While there are conflicting opinions, book-to-film adaptations seem to be a popular type of media and give the audience a new perspective on beloved novels. 
"There are adaptations that are not better than the book but are equally good in a different way," Shackford said, "[The movies] reach an audience that the books may never have reached."