Christmas songs elicit nostalgic memories
The tinkle of Christmas bells and familiar tunes drift into the air as the holidays approach. The songs constantly playing on student's minds and on the radio, as well as the distinct sounds of Santa's laugh on the TV bring forth childhood memories and a cheerful spirit. The following songs are three student and staff favorites. 
"Frosty the Snowman" by Jimmy Durante
The lyrics of this instantly recognizable story depict the tale of the jolly, animated snowman, where children excitedly build Frosty and watch him come alive when they give him a hat. Frosty dances and laughs with the kids until one day the sun comes out and starts to melt the snowman. 
"'Frosty the Snowman' is about a fat snowman," junior Eunice Kim said. "It's beautiful. It allows kids to enjoy the beauty of the Christmas spirit even if the snowman isn't here anymore."
The events in the story take place in Armonk, New York. One of the writers of the song, Steve Nelson, used to live in Armonk and drew inspiration from the city, which now dedicates a parade to Frosty every winter. "Frosty the Snowman" ties to a special moment in Kim's childhood.
"Once, I made a really big snowman and I didn't know how I did it," Kim said. "I had to crawl up it. Someone decided to break my snowman, though, and they ended up avalanching themselves."
Other adaptations of Frosty include a children's book published by Little Golden Books under the same name, adapted by Annie North Bedford and illustrated by Corinne Malvern in 1950, around the same time the song was first sung by Gene Autry and the Cass County Boys. Autry also recorded the highly popular "Rudolph the Red-Nosed Reindeer" before the creation of Frosty. Additionally, in 1950, a three-minute animated short film was created for the song, and in 1969, a full movie was released, spanning about 25 minutes. The three-minute short film continues to appear annually on WGN-TV.
"Must be Santa" by Bob Dylan
First released in 1960, "Must be Santa" is a call and response song where the lead singer asks a question and the chorus responds to that question. Many of the lyrics are simply listing character traits of Santa, asking who has a long white beard and wears red boots.
"It's an extremely fun song," government teacher Matthew Stoner said. "I dare anyone to listen to it and not smile. My father and I, we're both big Dylan fans. There is a family kind of appreciation for it."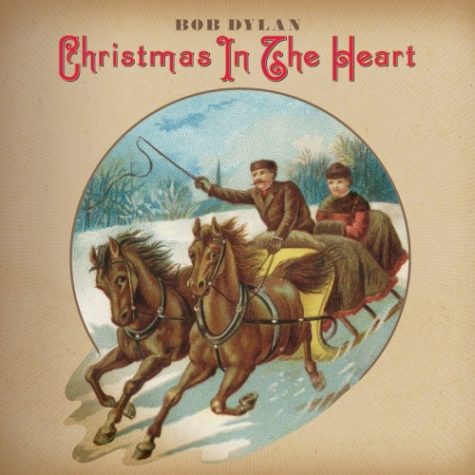 The song also lists presidents of the United States after naming Santa's reindeer, the nonsensical lyrics showcasing Bob Dylan's lightheartedness as an artist. A newer cover of the song by the indie band She & Him lists newer presidents and political figures, including Barack Obama and Hillary Clinton prior to when she lost the election. Additionally, a music video of "Must be Santa," directed by Nash Edgerton in 2009, showcases a rowdy Christmas party. Dressed as Santa, Bob Dylan asks the partygoers silly questions and the attenders respond while dancing around. 
"The video is really funny and accurate of what Christmas parties are like," senior Shriya Gunalan said.
"All I Want For Christmas is You" by Mariah Carey
This immediately recognizable song holds a special place in many students' hearts, always heard during the holiday season and topping the charts frequently. Not only is it the sole holiday single to have earned a diamond record, meaning it sold more than 10 million units, it is also the 11th best-selling single of all time. 
"It's such a classic song and it brings out a lot of energy," sophomore Jackie Tran said. "Just yesterday, in gym class, the whole class was dancing to it because it just brings out the holiday spirit."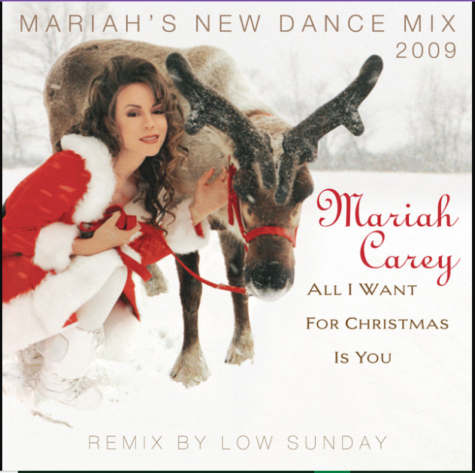 Senior Noah Johnson's favorite Christmas song is also "All I Want For Christmas is You," but more specifically the version covered by the band My Chemical Romance (MCR), an American rock band known for their alternative and punk music, instead. Mariah Carey's famous song has been covered dozens of times by artists including Idina Mendez, Ariana Grande and Micheal Bublé, who's version was the first "All I Want For Christmas is You" cover to make the Top 100 Billboard.
Johnson believes that Christmas music is overrated, but enjoys MCR's cover of "All I Want For Christmas is You" since Christmas rock music is so unexpected. 
"I think the cover is absolutely hilarious," Johnson said. "I played it for my co-workers and they didn't know what to say. Playing it for people is fun because they don't know what's going on until it's too late."