Katie Craddock releases first book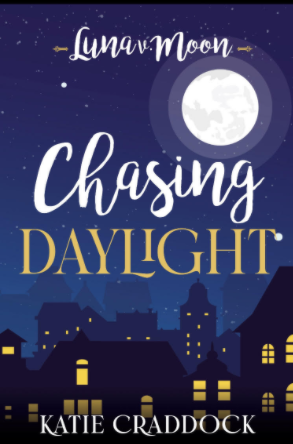 Luna V. Moon lives a normal, ordinary life as a normal, ordinary girl. She has a quiet room at an empty orphanage, a motherly tutor named Eva and physical training sessions with a harsh Mr. Shrude.  
It's midnight when her training and classes are over, when Luna drinks a tall glass of chocolate milk and falls asleep. But then, a strange girl breaks into Luna's room, claiming to be Luna's long-lost older sister and offers firm but puzzling advice: Don't drink the chocolate milk. Once Luna stops drinking the chocolate milk, she realizes nothing in her normal world is as ordinary as it seems.  
Every book has an inspiration, and senior Katie Craddock's hit her when she was in fifth grade. "Luna V. Moon: Chasing Daylight" explores the story of a girl who's daytime and nighttime are flipped.  
"One night, I saw the moon shining through my windows," Craddock said. "I thought that it would be cool if someone thought that nighttime was their daytime." 
With the first book releasing soon, Craddock is currently working on the draft of the third book in the Luna V. Moon series. According to the plan Craddock mapped out, the second installment will be released in the next one or two years.   
"I love reading so much; I have an entire library full of books," Craddock said. "[When I was young], writing books just seemed so magical, and my mom, who's a screenwriter, showed me that I really could get published.".
According to Self Publishing, the average cost to publish a book falls within the $200-2,500 range, covering costs such as cover design, editing, formatting and book printing. Craddock's publisher, Freiling Publishing, gives Craddock the leeway to do a mix of both self-publishing as well as traditional publishing. When she turns 18, Craddock will create an LLC for her proceeds and marketing expenses beyond the effort of her publisher.
"[I'm doing] a mix between self publishing and traditional publishing," Craddock said. "I had to give my publishers a fee and then my manuscript because they have to like it in order to release it."
Craddock started writing "Luna V. Moon: Chasing Daylight," in fifth and sixth grade. She believes the biggest challenge for her was staying motivated. According to Writers Digest, it takes a writer somewhere from nine months to two years to go from book contract to publication.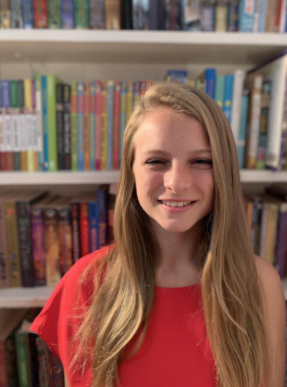 "The release date was supposed to be in October and then it got pushed to November," Craddock said. "Then I had to change my title, and it was an ordeal trying to find a new title in such a short amount of time."
With writing being a time consuming activity, Craddock sets specific goals and plans for herself to stay on track. 
"[Writing a book] has been very time consuming; I have college apps, am the vice president of the Baking Club and participate in all other sorts of activities," Craddock said. "It's definitely just thinking all the time, like when I had two seconds to breathe, I had to switch my brain to  brainstorm about my book."  
Writing seven drafts to her final manuscript, Craddock's final manuscript was reprinted five times. Her book can be found on Amazon, in either ebook or paperback format.  It is paranormal Sci-Fi, and the release date is Nov. 9, 2021. 
With Craddock wrapping up her first book in a series of five, she has advice for aspiring authors. 
"I know this sounds cheesy, but don't give up," Craddock said. "That's the one major thing that stops people from entering the world of writing. They get bored, they get tired, and they lose interest halfway through. But, practice always makes perfect."